Cybercore Integration Center
Enabling Partnerships to Secure Control Systems
Idaho National Laboratory invested in the Cybercore Integration Center to enable partnerships across federal agencies, private industry and university partners to secure control systems from cyberthreats. Cybercore brings together experts in critical infrastructure security assessments, cyber forensic analysis, threat detection and consequence-based targeting to provide real-world technical solutions and innovations that protect operational environments from an ever-evolving threat landscape. Seasoned threat analysts work in concert with experienced power engineers, cyber researchers and control systems experts to develop novel, comprehensive solutions to protect vital control systems from cyberthreats. Cybercore aligns national science and engineering resources, technical expertise and collaborative partnerships to focus on scalable and sustainable control system cybersecurity solutions that protect the U.S. grid, other critical infrastructure and military systems. The programs partner to provide physical and virtual environments to accelerate the pipeline of engineers, operators, and responders of cyber-physical systems.
Cybercore Integration Center is housed in an 80,000 square foot state-of-the-art facility equipped with secure office space and laboratories and leverage relationships with leading industry cybersecurity companies, universities and thought leaders to create the nation's preeminent resource for control system cybersecurity.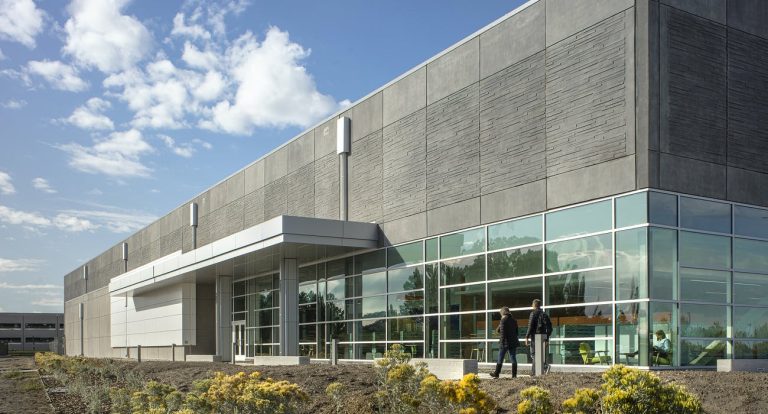 In addition, INL's 890 square mile desert Site offers utility-scale research, development, testing and training opportunities utilizing unique assets:
Isolatable 16-mile, 138 kV and below Electric Power Grid Test Bed with multiple substations.
Commercial-grade Wireless Test Bed with NTIA experimental radio station status.
Commercial and residential grade Water and Pipeline Security Test Bed.
Cyber and control systems research and development laboratories.
Operational transportation network including fleet vehicles, dispatching, roads and bridges.
Large-scale, operational manufacturing facility.

For more information, go to:
By utilizing INL's capabilities and partnerships to develop and deploy cyber-informed engineering methods and technologies, Cybercore integrates threat forecasts and consequence-based risk assessments that prioritize and protect the security and resilience of the nation's most essential operations. Our efforts create physical and virtual environments that accelerate the pipeline of engineers, operators and responders of cyber-physical systems.
Expertise in leading control system technologies, vendors and implementations.
All-source technical analysis of cybersecurity threats to controls systems.
Malware and forensics R&D of embedded systems analysis and reverse engineering.
Hunt and Incident Response methodology for deploying intelligence-informed teams of cyber experts.
Infrastructure Resilience and Interdependency Analysis for control systems, situational awareness and visualization R&D.
Assessments for asset owners, vendor devices and infrastructure systems.
Training and Exercises to support workforce development programs.
Nuclear-Cyber support for international training, policy development and domestic R&D.
Power and grid effects modeling, testing and validation.
Classified and Unclassified Lab Spaces to accommodate project-specific work at multiple classification levels.
Wireless R&D and Testing for spectrum sharing, 4G/LTE industry-scale testing.