Advancing Our Warfighters With Formidable Combat Solutions
Materials and Armor Research
INL engineers and materials scientists are designing, validating, and manufacturing unique armor prototypes that increase protection while simultaneously reducing weight and production costs. Over the last 25 years, many of the lab's armor designs have been used around the world to safeguard people, vehicles, and facilities.
INL manufactures the battle-proven armor for the U.S. Army's Abrams battle tanks. We've designed and validated lightweight, bullet-trapping armor for law enforcement watercraft, outfitted remote weapons systems with large-caliber, ballistic-resistant protection, and hardened critical facilities to defend against explosively formed projectiles (EFP) and shaped-charges threats.
Capabilities
Create custom armor applications with ceramic, metallic, and composite materials.
Patent and license armor designs from material bonding and encapsulation research.
Model armor designs using ABAQUS/ Explicit, LS-DYNA, CTH, ALEGRA, SHAMRC, and ALE-3D.
Validate armor against explosive and ballistic threats like rocket-propelled grenades, EFPs, armor piercing, and fragment-simulating projectiles.
Capture and analyze the interaction between penetrators and armor systems.
Capture and record ballistic events up to 1 million frames per second with high-speed cameras.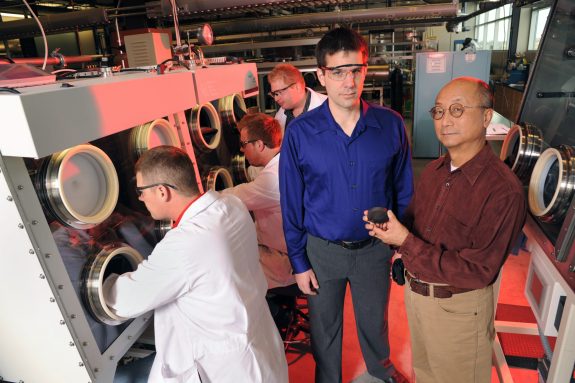 Explosives Detonation and Breaching
INL has secure testing ranges where full–scale defense systems can be analyzed and tested under real–world conditions. The flexibility of the test range accommodates custom test setups for diverse development and testing campaigns.
INL's test range capabilities are regularly utilized by DOE to gather data for vulnerability assessments and security plans. Security experts and materials researchers employ high-performance computing tools to simulate and predict explosive events using computational terminal ballistic models.
Emergency Response and Readiness
As the nation's lead research institution for nuclear energy, INL employs world-renowned nuclear scientists, engineers, and nonproliferation experts who lead immersive, hands-on responder training. INL's isolated landscape and nuclear materials inventory supports real-world weapons of mass destruction training exercises. Sessions include a mixture of classroom and field exercises taught by experts with backgrounds in radiological detection, measurement and interrogation techniques.
INL has conducted radiological classroom and field training since 2002.
Participants have controlled access to an extensive inventory of radiological and nuclear materials, including sealed and non-sealed radiological sources, fissile materials, and spent nuclear fuel.
INL's 890-square-mile Site, nuclear infrastructure, and staff expertise are ideal for conducting detection, identification, measurement, and recovery exercises.
INL staff have the capabilities for temporary transport of radiological inventory and the expertise to agencies wishing to conduct training at their desired location or facility.
INL's Site has been utilized for several radiological joint capability and technology demonstrations.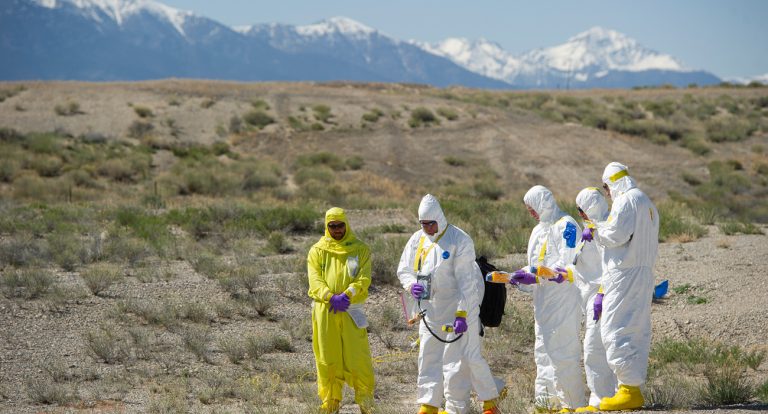 Specific Manufacturing Capability
Since 1984, INL's Specific Manufacturing Capability (SMC) has been the lead manufacturer of armor packages for the U.S. Army's Abrams main battle tank. SMC has the ability to provide independent technical evaluations and solutions to manufacturing, engineering, and material science for a variety of programs and customers. SMC is designated as the Abrams Armor Center of Excellence.