Inspiring and investing in Idaho's future workforce
For more than 70 years, INL has provided outstanding educational and employment opportunities in Idaho. To keep its talent pipeline primed, INL supports science, technology, engineering and math education – STEM – at all levels. The field is wide open for a new generation of talented individuals to step up and tackle the major challenges that we work on.
Accomplishments and data are from fiscal year 2022.
Donated through community grants
Raised or pledged by INL employees
CEI investment for workforce development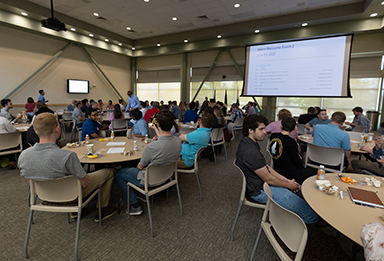 Providing opportunities for interns
INL works to find, recruit and nurture talented early-career individuals in a variety of specialties. INL hosted 180 interns, eight graduate fellows, and 12 postdoctoral researchers from Idaho colleges and universities.
Vault-Firsthand, the premier career building website that releases a list of the most prestigious and best companies for internships each year, listed Idaho National Laboratory among the nation's top internship opportunities. The updated internship rankings listed INL as the third best engineering internship opportunity and the 14th best internship experience in energy and renewables. This is the second year the laboratory has earned a spot in the rankings. INL was also the only national laboratory to make the list.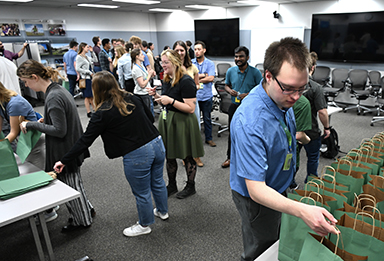 Postdocs and interns helping the community
As part of Postdoc Appreciation month, INL's National University Programs team, in conjunction with volunteers from the lab's Postdoc Association and Young Researchers Association, delivered 100 celebration bags that were assembled by this year's summer interns to four Idaho Falls nonprofit agencies: Idaho Falls YMCA, Eastern Idaho Community Action Partnership, Ronald McDonald House of Charities Idaho Falls and The Salvation Army of Idaho Falls.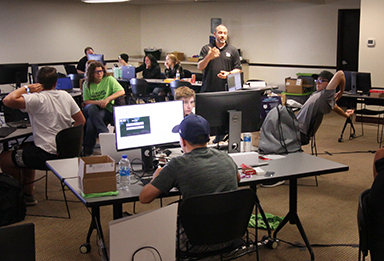 Supporting College of Eastern Idaho
INL is a proud partner in developing industry-relevant courses at the College of Eastern Idaho. Many of these programs, like radiation safety and information assurance and cybersecurity, are unique in a community college setting. INL also welcomed five students for practicums, which provide field experience for students under professional, experienced guidance while being evaluated by INL managers for potential employment.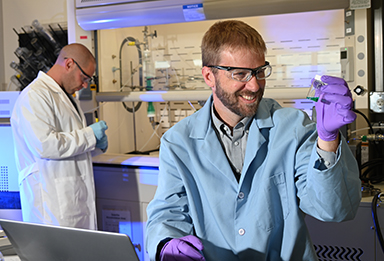 Contributing to talent pipeline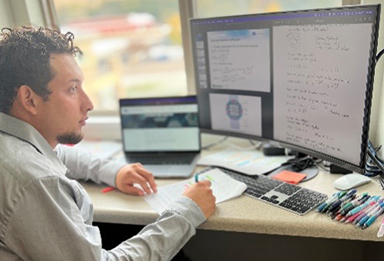 Supporting employee education
INL invests in employees, providing the opportunity to further their education and professional development. During 2022, 291 employees were enrolled in degree programs at Boise State University, College of Eastern Idaho, Idaho State University, University of Idaho, College of Western Idaho and Brigham Young University-Idaho. This program supports employee growth while investing in Idaho's colleges and universities.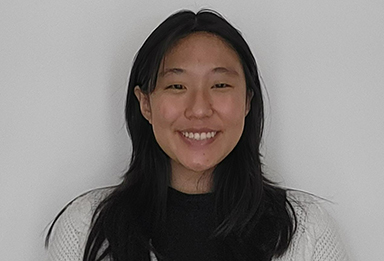 Bright Future in Energy Scholarship
The Bright Future in Energy scholarship competition entered its second year, providing scholarships for high school students planning to pursue an education and career in energy and the environment. Students proposed a solution related to a real-world challenge on energy and the environment and presented to a panel of INL judges. Three scholarship winners with outstanding presentations were matched with an appropriate INL mentor/advocate and awarded a total of $25,000, to be used at a university of their choice. Winner Claire Yu is a student at Idaho Falls High School, and runner-up Chase Crawford is a student at Mountain View High School in Meridian.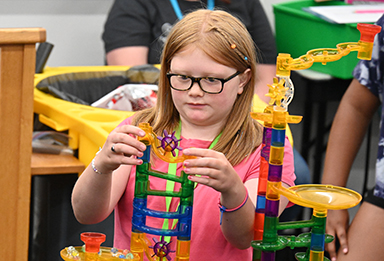 The STEM Scholars summer camps saw dramatic growth in participants, from nearly 200 in fiscal year 2021 to nearly 300 in fiscal year 2022. Camps were offered for students of all grade levels over four weeks, with age-appropriate programming tailored to each group. Elementary school students focused on how their decisions affect the community and environment, the basics of sustainable practices, and completed projects and field trips associated with net-zero goals. Middle school students focused on sustainability through science, gaining an understanding of natural resources, physics and chemistry. High school students focused on the emerging field of green energy in eastern Idaho, participating in field research throughout the region and learning about the technologies involved.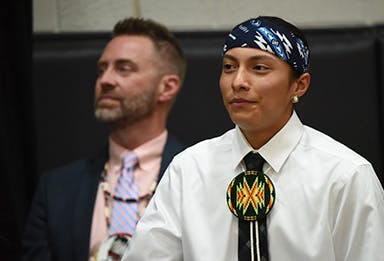 INL launched the INL Future Corps program, aimed at preparing the workforce of the future for both traditional STEM careers and STEM-adjacent jobs like technicians, operators, crafts and skilled labor. This program builds on the laboratory's existing partnership and memorandum of understanding with Shoshone-Bannock School District 537 and a new MOU with Idaho Falls School District 91, and aligns the two agreements under one umbrella. The Future Corps program welcomed its first cohort of high school students for the Work Based Learning Program Career Technical Education (CTE) track in June, with students spending eight weeks working onsite with mentors from INL's Facilities and Site Services and Materials and Fuels Complex directorates to explore various types of CTE careers. The 2022-23 school year brought the launch of two new courses, Industrial Mechanics and Construction Trades, at District 91's new CTE Center. Nearly 40 students have enrolled in these courses to date. INL also hosted a District 91 teacher for an externship as part of the new Future Corps program.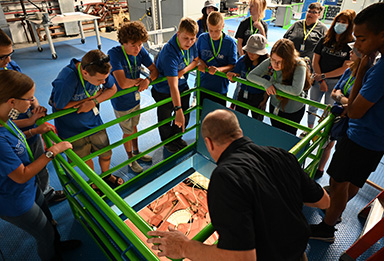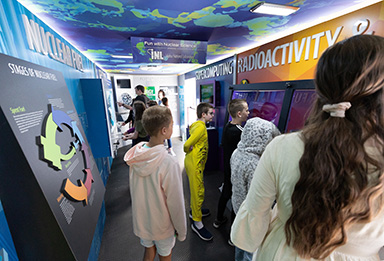 INL mobilized its STEM trailer, a mobile, pop-up education space that allows the laboratory to bring an immersive educational experience on the road, providing students with hands-on learning opportunities to at a wide variety of schools and community events.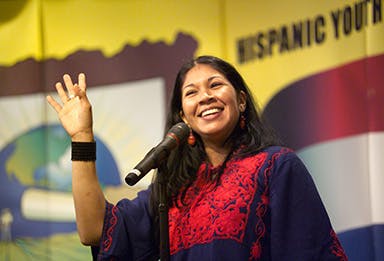 Hispanic Youth Leadership Summit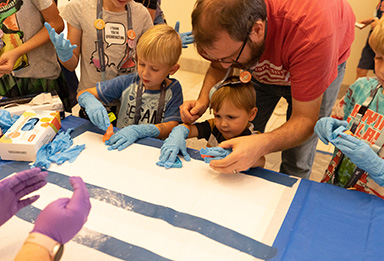 Family Nuclear Science Night
As part of Nuclear Science Week, INL celebrated the return of its annual Family Nuclear Science Night in 2022. This interactive event attracted 325 participants, providing students and parents with an evening of hands-on science projects, creative activities and demonstrations. Students collected pins and passport stamps at educational stations like the Candy Nuclear Reactor and the Magnet Garden, earning rewards including a coloring book and a copy of "Ida Explores INL."