INL's economic impact reaches communities across Idaho
With one of the largest payrolls in the state, INL's economic impact is far-reaching and widely felt. Through its support for small businesses and economic development, Battelle Energy Alliance, the nonprofit company that operates INL, has a deep commitment to growth and prosperity, not just in eastern Idaho but across the entire state. INL employees take pride in our impact on local, regional and state economies.
Accomplishments and data are from fiscal year 2021.
Donated through economic
development grants
Spent with small business
Spent with Idaho businesses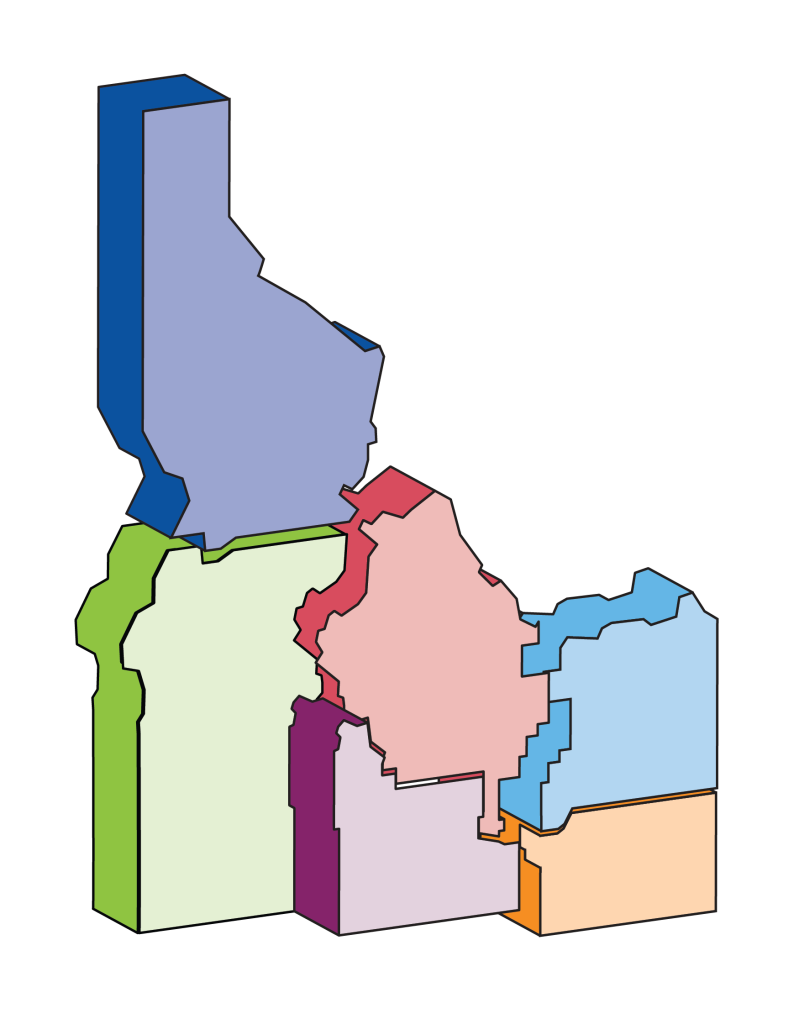 Reaching small business goals
INL reported another successful year partnering with small businesses to provide the goods and services needed to achieve its missions. In fiscal year 2021, INL spent approximately $316 million with small businesses, which made up over 71% of the laboratory's spending on goods and services. Approximately, $203 million was spent with Idaho businesses. The lab also exceeded all five of its socioeconomic spending goals, including small disadvantaged, HUBZone, women-owned, service-disabled veteran-owned and Idaho-based businesses.
The spending for goods and services with these businesses occurred in large part due to the success of INL's growing missions, including a thriving construction portfolio, expanding cybersecurity research and a heightened business need generated by the advanced nuclear projects slated to be built at the INL desert Site.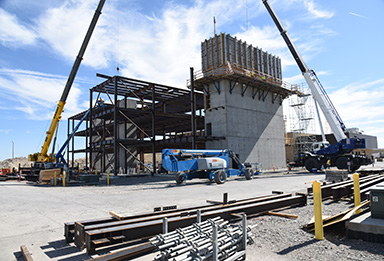 The Small Business Program's Supplier Engagement webinar was a successful mechanism for keeping small business partners informed about INL opportunities. INL Director John Wagner spoke about the lab's growth and the importance of small businesses in moving INL's mission forward.
Another installment featured INL Labor Economist Hope Morrow, who shared workforce projections for the next five years, highlighting the need for engineers and experts of all kinds to support INL. This series will continue in 2022.
For videos of past webinars and registration information for future webinars, visit procurement.inl.gov.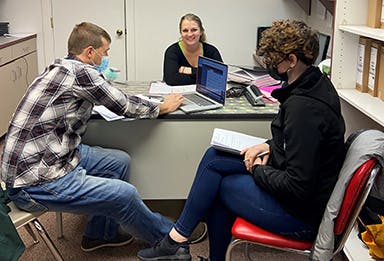 Awarded economic development grants
Battelle Energy Alliance, operator of INL, awarded four technology-based economic development grants in fiscal year 2021.
$55,700: City of Idaho Falls and Regional Economic Development for Eastern Idaho. This grant will be used for Phase 1 of a master plan for an Idaho Falls Innovation District. The city of Idaho Falls has engaged with a Boise-based consulting firm for the city's comprehensive development plan and this grant will support the ongoing work.
$25,000: Boise State University Institute for Pervasive Cybersecurity. This project is offering cybersecurity training to rural cities/counties and helping them evaluate cybersecurity vulnerabilities.
$20,000: Idaho Falls Women's Business Center (IWBC). This grant is helping the IWBC to expand its partnership with local institutions (such as the College of Eastern Idaho) to offer online counseling and training to aspiring female entrepreneurs in rural areas.
$5,000: Idaho Rural Partnerships. This grant will support programs related to a community assessment focused on post-pandemic recovery.