Early this year as coronavirus was having a profound impact in China and a few other Asian countries, there were people in Idaho Falls paying close attention.
"We started watching in January, talking with family and relatives in China," said Chenlin Li, a distinguished research scientist at Idaho National Laboratory.
WHAT IS THE IDAHO FALLS CHINESE COMMUNITY?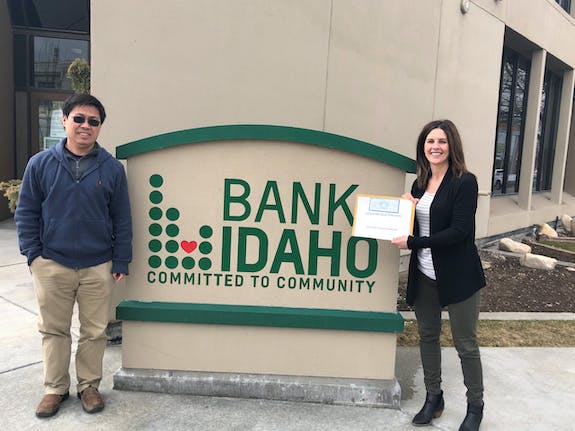 Li is a member of a loose network of Chinese families in Idaho Falls. When her family moved from California in 2015, there were about 10 to 15 Chinese families in the community, she said. Today, that number is around 70, and she estimates that about 50 of them have at least one member who works at the lab. Other Chinese people in the community own restaurants; teach or study at universities associated with the Center for Advanced Energy Studies, including University of Idaho and Boise State University; or work at local hospitals and for companies like Melaleuca.
Before the coronavirus pandemic, the Idaho Falls Chinese Community (IFCC) was basically an informal group that gathered for holidays in the winter and a picnic in the summer.
"We appreciate living in the Idaho Falls area, where the local community and the people are warm and friendly, and we wanted to be proactive and prepared to help in such a challenging time," Li said.
HOW DID IFCC HELP?
In a note to Toni Carter, INL's Inclusion and Diversity Strategy Director, Li mentioned that IFCC was working on a volunteer effort focused on raising money and finding personal protective equipment and cleaning supplies. To help the group discover what resources might be available, Carter linked them up with Misty Benjamin, INL's Community Outreach lead.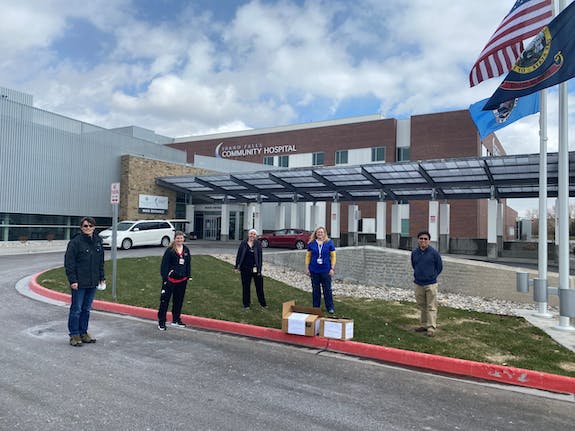 By March 22, the group had raised $9,500 and collected 199 masks. Meanwhile, they started to make contacts through different channels to purchase more masks. The first shipment – 900 masks purchased with the funds that had been raised – arrived March 27. On April 1, the group collected another 100 masks from a family's purchase. The next day, they donated a total of 1,199 masks to local hospitals.
Eastern Idaho Regional Medical Center received 400 N95 respirators, and Mountain View Hospital received 91 N95 respirators and 708 medical face masks. IFCC is waiting for delivery of its second purchase: 2,500 face masks and 1,000 N95 respirators. "When these are delivered, we will reach out to the hospitals and urgent care centers and allocate based on their needs," Li said.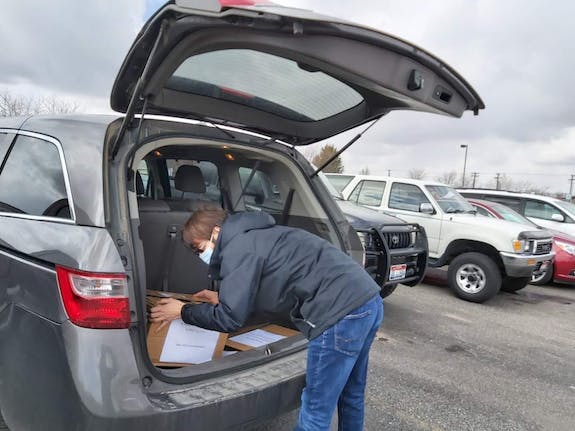 Some IFCC members have given small quantities of masks they purchased on their own to neighbors and schoolteachers in the community. The group has also been in touch with Melaleuca about buying cleaning supplies for distribution. Two IFCC representatives and INL employees, Zhegang Ma and Hongqiang Hu, visited Bank of Idaho on April 2 and donated $3,000 to the Community Commitment Fund. That fund was established by INL and Bank of Idaho to help local nonprofits and people in need or to solve immediate issues caused by COVID-19.
"The coronavirus is creating some very interesting times," said Jeff Newgard, Bank of Idaho president and CEO. "Seeing the IFCC being so kind and giving only reaffirms all of our commitment that we'll get through this together. We've been so thankful for the donations thus far, but our nonprofits still need us."
WHAT'S NEXT?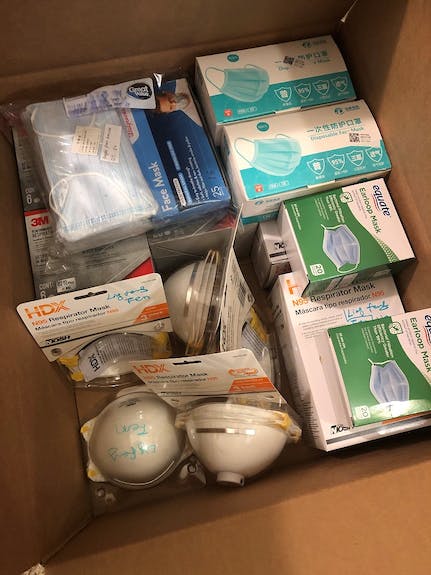 After local media ran stories on the air, in the newspaper and online, there were two types of responses: groups wanting masks and supplies, and people wanting to give. Even previous IFCC members who have moved away from Idaho Falls have donated.
"I personally was really touched," Li said. "Everyone was so united and they all really wanted to help."
"IFCC took something negative and turned it into something really positive," Carter said. "Where some people might have been inclined to hide, they're choosing to show up each day and make a contribution."
Li said she does not know exactly what the future holds for the IFCC. But once the crisis has passed, they plan to be more involved in local community activities, such as holding educational and cultural seminars at schools and volunteering for community services, most likely as the informal social group they've always been.
"We've never done anything like this before," she said. "But with this pandemic, we feel like we have a responsibility."