Dr. Mark Peters selected as Laboratory Director of the Year
IDAHO FALLS – The U.S. Department of Energy selected Dr. Mark Peters as the Laboratory Director of the Year for his commitment to partnering small businesses with Idaho National Laboratory.
Peters stood out as an exceptional candidate among the various laboratory directors within the Federally Funded Research and Development Centers (FFRDC) for meeting all of INL's small business goals in fiscal year 2017. The DOE's Office of Small and Disadvantaged Business Utilization (OSDBU) selects recipients for various awards under the Annual Small Awards Business Program for the previous fiscal year.
The OSDBU will present the awards during the 17th Annual DOE Small Business Forum & Expo in Houston, Texas, May 22-24.
In fiscal year 2017, the INL Small Business Program exceeded all of its annual procurement goals. INL prioritized strengthening its partnership with small business, paying particular attention to businesses in Idaho. Small business goals are part of the DOE contract, and each year new goals are negotiated to determine what percentage of procurement volume is to be set aside.
"These accomplishments help ensure the lab and government have access to the best competitive rates while supporting a sufficient small business base to ensure quality delivery of services and products," said Rick Provencher, DOE-Idaho Operations Office manager.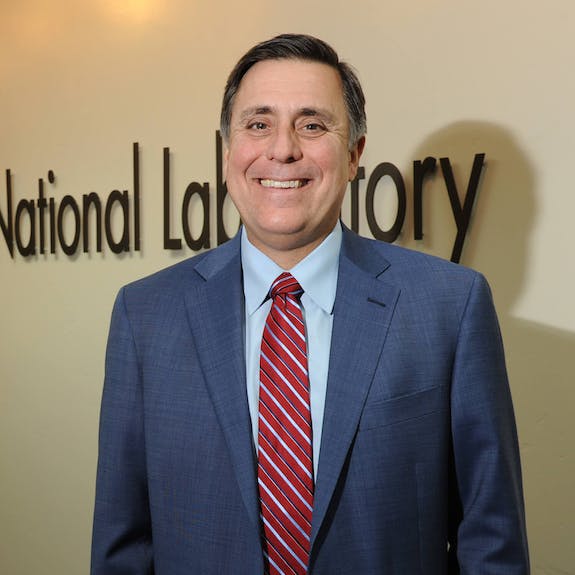 Charles Smith, director of OSDBU, congratulated Peters and the laboratory on furthering the department's mission to be a leader in providing contract and subcontract opportunities to small businesses.
"Small businesses generate innovation and technical solutions that contribute towards the fulfillment of our national security and energy missions," Smith said. "This award recognizes the efforts and commitment of DOE's small business advocates who take every opportunity to utilize small business concerns to meet its requirements."
"I am honored to receive this award," Peters said. "At INL, we believe that small businesses are an indispensable asset to the energy industry, enabling us to fulfill our mission and vision. This collaboration between the businesses and the laboratory would not have been possible without the diligent efforts of INL's Small Business Program, and we are grateful that the program's accomplishments will be recognized."
INL News Release
FOR IMMEDIATE RELEASE
May 23, 2018
NEWS MEDIA CONTACTS:
Sarah Neumann, 208-520-1651, sarah.neumann@inl.gov 
Elyse Blanch, 208-526-4245, elyse.blanch@inl.gov