We're all made up of lots of elements – our sense of humor, dress, social circles, favorite TV show or book, cultural upbringing, etc. Although we're probably more alike than we are different, highlighting our differences and seeing a window into different cultures and experiences can help shape our own identity and better understand our colleagues and how to work better as a team.
In May, we're celebrating Asian American and Pacific Islander (AAPI) Heritage Month. What exactly does the term Asian-American and Pacific Islander mean?
AAPI encompasses all Asian-Americans, Native Hawaiians and Pacific Islanders. In the 2016 U.S. Census, 16.6 million (5.2% of population) identified as AAPI. This number is projected to be 36.7 million (9.1% of population) in 2060. The largest ethnic populations of AAPI in the U.S. (in descending order) are: Chinese, Asian-Indian, Filipino, Vietnamese, Korean and Japanese.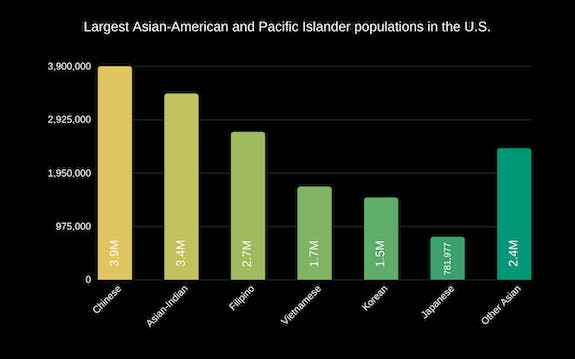 Many different paths lead people to Idaho National Laboratory. This month, three employees with AAPI heritage share what brought them to the lab. They all have different backgrounds, but each is happy their path led to INL.
---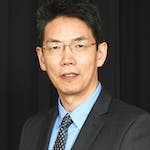 Sitting down with an accomplished scientist like Dr. Jian Gan could be intimidating, but it's not. He has an engaging personality that welcomes you in. He's very focused on work, but also knows how to have fun. Originally from Shanghai, China's largest city with over 24 million people, living in Idaho Falls (Idaho's fourth largest city coming in at a whopping 62,000 people) seems like an extreme change. But Gan is happy with how his 25-year career in materials characterization has progressed.
Gan has always been drawn to science and figuring out how things work. "I've always been fascinated by high-tech stuff," he said. "When I was younger, other kids would be outside playing, but I used to play with models and electronic devices." It seemed natural to him to study and go into the field of science.
Gan attended Fudan University, one of the top schools in China, and got his Bachelor of Science degree in physics. He went on to earn an M.S. in physics from Central Michigan University, and an M.S. and Ph.D. in nuclear engineering from University of Michigan. In 2002, he was hired to work as a research scientist at Argonne-West, what is now the Materials and Fuels Complex (MFC). Gan became a U.S. citizen in 2011.
Still at MFC, today his research is focused on the microstructural development of nuclear fuels by using transmission electron microscopy to look at material defects at the near-atomic level. Although he spent some time in academia, he said what drew him to the national lab system was the ability to do the full scale of work. Universities may have the research capabilities to complete one piece of the puzzle when assessing radiological materials, but INL is the one of the few places in the world where entire research projects can be completed, from hypotheses through testing and through post-irradiation examination analysis of fuels and materials.
Gan's key to success: work hard. He tells his students and postdocs that being a Ph.D. researcher isn't for everyone. It's not the kind of job where you clock in for 40 hours a week and clock out. It's a job that will consume your free time. But it's worth it because you get to think about interesting problems that can only be solved in a national lab environment. "You're not going to be well-recognized in your field by taking the easy path. Hard work accumulates over time – like a spiral that takes you higher and higher. Work hard and it will pay off."
Gan doesn't have much free time, but when he does take a break from work, he enjoys fishing and playing Chinese card games with friends. He also travels home to Shanghai about once a year.
What's kept him in Idaho? He really does love his job. "The work is engaging. The opportunities offered to look at materials and issues in nuclear fuels are unparalleled. We're very lucky to have the opportunity to work on challenging and unique problems. I'm proud to work at the lab and know what we're doing will make a positive impact in the world."
---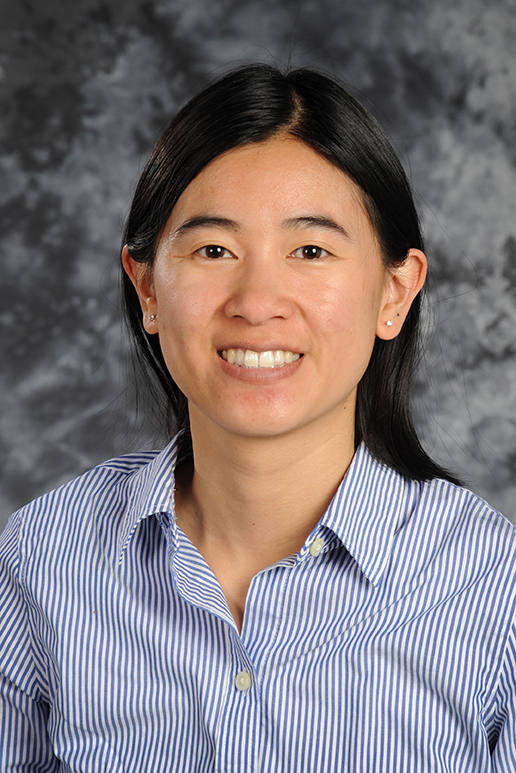 Dr. Donna Baek, an INL chemist, comes off as very unassuming and modest, but she's kind of a big deal. Her work with colleague Dr. Bob Fox was recently spotlighted in an inl.gov feature story. The team's research on how to separate rare-earth elements (REEs) without using toxic molten salts is a game-changer for the future. "The process we're researching uses less energy, is cleaner, but produces the same product," said Baek. Because REEs are used in all types of electronics that we use every day cellphones, television and computer screens, computer hard drives) the potential impact of this research is vast.
Baek's story is one many people can relate to, but with a slight twist. She grew up in Twin Falls, Idaho, so she's an Idaho native, but unlike many Idaho natives, she's a first-generation American with Vietnamese heritage. "My parents are both originally from Vietnam," she said. "They were sponsored by a church to come to the U.S., so they didn't necessarily 'pick' Idaho, but they liked it and it's where they now call home."
Baek says her mom still follows many Vietnamese traditions, including celebrating the Lunar New Year and Moon Festival, and has a Buddhist shrine in her house to ask for good health and prosperity for the family. Growing up, she felt like any other Idaho kid, but as an adult still has a connection to her Vietnamese ancestry through her parents.
Baek is not the type of person to trample the competition for personal gain. Instead, she sees the value in teamwork and mentoring. To Baek, helping someone else succeed doesn't detract from your own success, it brings you both up. "If you're a mentor, you have the opportunity to bring others along for the ride," she said.
Her path to science was paved by good teachers and mentors. "I originally thought I wanted to study biology and go into the medical field," she said, "but I discovered that's not what I wanted to do. I had a great chemistry teacher in college and in class something just clicked." So Baek switched her studies to chemistry, obtained her Ph.D. in chemistry from University of Idaho, and became an INL chemist.
Baek knows from experience the importance of a mentor. She started at INL as a postdoc in 2014 and has since converted to full-time staff. She credits good mentors with helping her get to where she is today. She was lucky to have great mentors as a student and postdoc and still has a great mentor (Dr. Fox) now that she's an INL employee. She wants to encourage young students to pursue STEM careers.
"I love the science," she said, "but one of my top goals is to be a great mentor and help our students and interns find their own paths." She said being a mentor at times can be frustrating and it's work to take on an intern or a mentee, but it's worth it. To Baek, it's important to work with students and build the future pipeline. "When you put effort into someone you see future potential in, you're developing the talent of the future and potentially shaping members of your own future research team."
Baek has a four-year-old son, but her husband works full time in North Dakota, so most days, she's like a single mom. She's able to work through it because her manager and the laboratory support a flexible work schedule. Baek's advice: life can be hard, but don't give up. "People with potential don't give up easily. Work hard, be confident, and keep an open mind. Before you know it, you will be the leader paving the way for future scientists and engineers."
---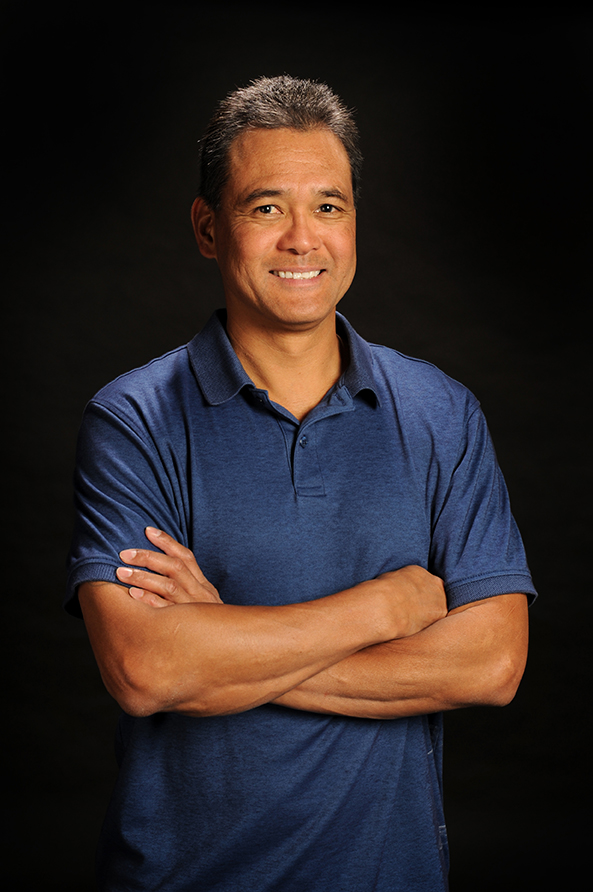 As a kid growing up in Hawaii, Eliazar never had grand plans to one day become a nuclear reactor operator. His path to Idaho National Laboratory, like many people who find their way here, was a bit winding.
Like his parents, Eliazar was born and raised in Hawaii, but grew up with a mix of Filipino culture and many other cultures. When he thinks about his heritage, he feels connected to a combination of Filipino culture and what he learned growing up in Hawaii. For instance, for Thanksgiving, his family has the traditional turkey, but they also have sushi, fried noodles, and Hawaiian food – a combination of cuisines.
"In Hawaii, I knew people of all different races and backgrounds," he said. "Having many different types of people around seemed really normal to us." It wasn't until he moved to the mainland that he realized he was more of a minority. But he's felt pretty much like any other American during his time on the U.S. mainland. "Being of a different ethnicity in the U.S. isn't such a big deal anymore," he said. "Diverse ethnic backgrounds are accepted." Eliazar said no one has talked down to him or treated him like he wasn't as good of them because of his ethnicity.
Although he never could have predicted he'd end up working as an experiment and power reactor operator at the Advanced Test Reactor in the Idaho desert, he's happy in his job. "We're running different experiments all the time," he said. "It's the same process, but different materials and tests so it stays interesting."
Eliazar first got into the nuclear field as a naval nuclear operator. "I had no idea what nuclear power was when I joined the Navy," he said, "but the recruiter told me I qualified for the nuclear operator program and my career has progressed from there." He retired from the Navy in 2002 and considered working in a different industry, but the jobs that were open and appealing to him were in nuclear power.
Many INL employees work regular 40-hour weeks, but because the reactor must be staffed 24 hours a day, Eliazar works a rotating shift with a changing schedule. Not everyone is cut out for shift work, but he enjoys it. "I like that my weekends don't always coincide with the rest of the city," he said. I get to do the outdoor stuff I like when everyone else is at work." He said the key is to make sure you have enough time away from work to do things you like to do – not just errands and things you're required to do, but things you actually enjoy. For instance, Eliazar, like many Idahoans, enjoys outdoor sports. "I like to go hunting, fishing, shooting and hiking," he said.
He had some advice for those just starting their careers: "Work is tough, but don't get hung up when things get hard. Put in the work and the learning will come with it."
Resources: