IDAHO FALLS, Idaho – Five Idaho National Laboratory technologies earned five 2023 R&D 100 Awards – marking another triumphant year for the laboratory.
The competition, now in its 61st year, celebrates technology innovations from across the public and private sectors. Winning an award is a prestigious distinction for inventors.
Laboratories and companies from 12 countries submitted nominations in 2023, and a panel of more than 50 industry-leading experts ranked entries on technical significance, uniqueness and applicability across industry, government and academia. Typically, the U.S. Department of Energy's national laboratories have dozens of finalists every year.
INL has won more than 30 R&D 100 Awards since 2005.
Winning Technologies Led by INL:
Annotated Translated Disassembled Code (@DisCo)
Description: @DisCo is a scalable translated binary analysis platform that improves cyber defense by using machine learning and sophisticated visualization tools to reverse engineer firmware and malware binaries. The tool then translates these into intermediate languages that enable vulnerability discovery and code analysis.
Researchers: Jed Haile (co-principal investigator) and Rita Foster (co-principal investigator)
Cardinal: Accelerating Discovery in Fusion and Fission Energy*
Description: Cardinal is an open-source simulation software package that accelerates scientific discovery in nuclear fusion and fission energy, delivering state-of-the-art integration of scalable algorithms that enable first-of-a-kind scientific exploration. Cardinal is applicable to neutron transport, fluid flow, heat transfer, thermos-mechanics and material behavior on platforms ranging from laptops to extreme-scale computers.
Researchers: April Novak (Argonne National Laboratory principal investigator) and Derek Gaston (INL lead investigator)
*INL partnered with Argonne National Laboratory on this award nomination.
Cerberus
Description: United States government policy now calls for establishing a network of high-speed charging stations for electric vehicles. These charging stations handle a lot of energy and depend on the internet – a vector for criminals and national adversaries. Cerberus is anti-hacker hardware and software that protects equipment and the people using it.
Researchers: Kenneth Rohde (co-principal investigator), Barney Carlson (co-principal investigator), Sean Salinas and Matthew Crepeau.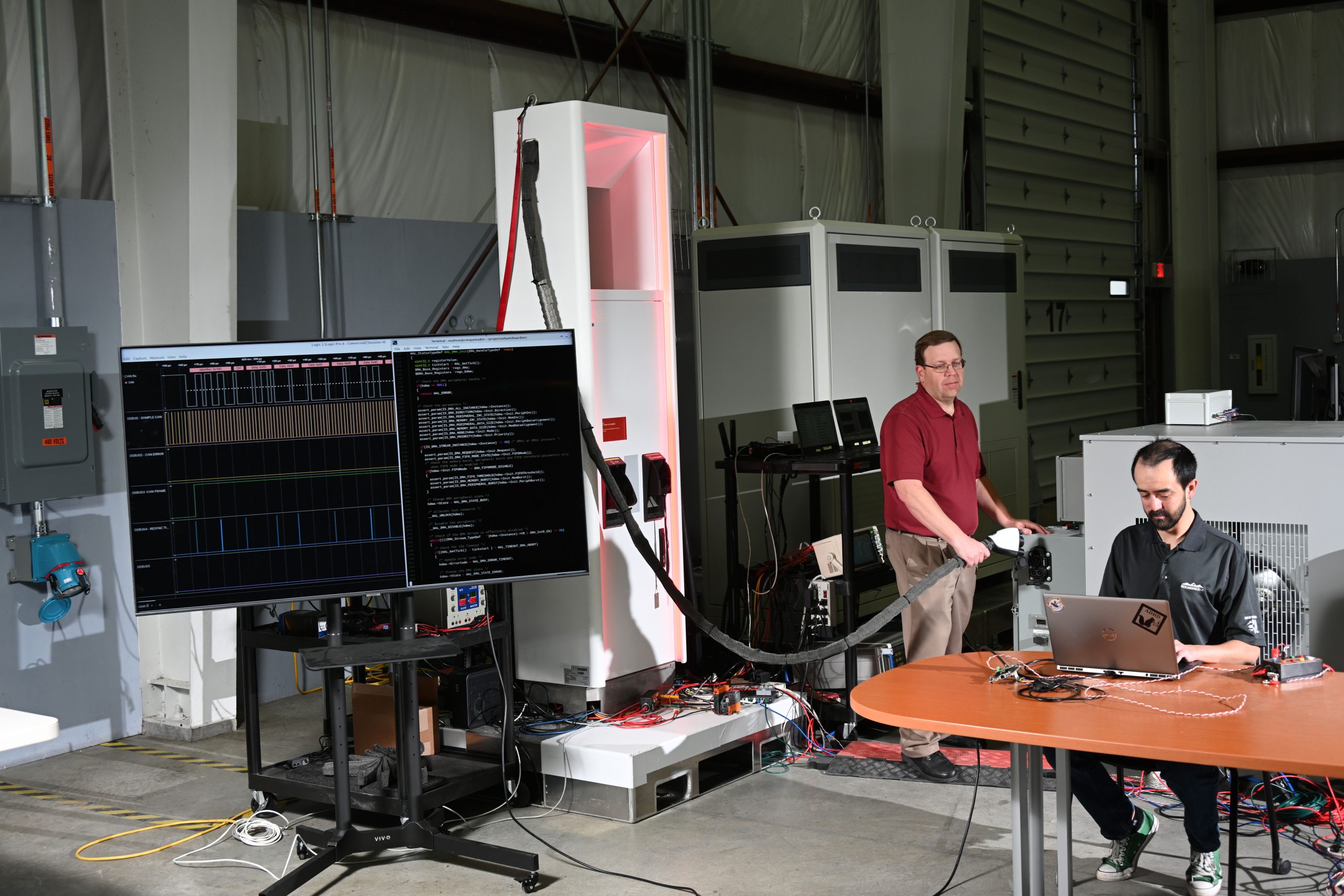 Ether-based Aqueous Separation & Extraction (EASE)*
Description: EASE is an emerging technology to separate valuable mineral salts as solids from wastewater and dilute sources. This solvent-driven process significantly reduces the energy and chemicals used for water treatment and mineral recovery without creating a new waste stream.
Researchers: Aaron Wilson (co-principal investigator), Ikenna Nlebedim (Ames National Laboratory co-principal investigator), Caleb Stetson, Denis Prodius (Ames National Lab), Christopher Orme, Hyeonseok Lee and Ashini Jayasinghe.
*Ames National Laboratory is a partner.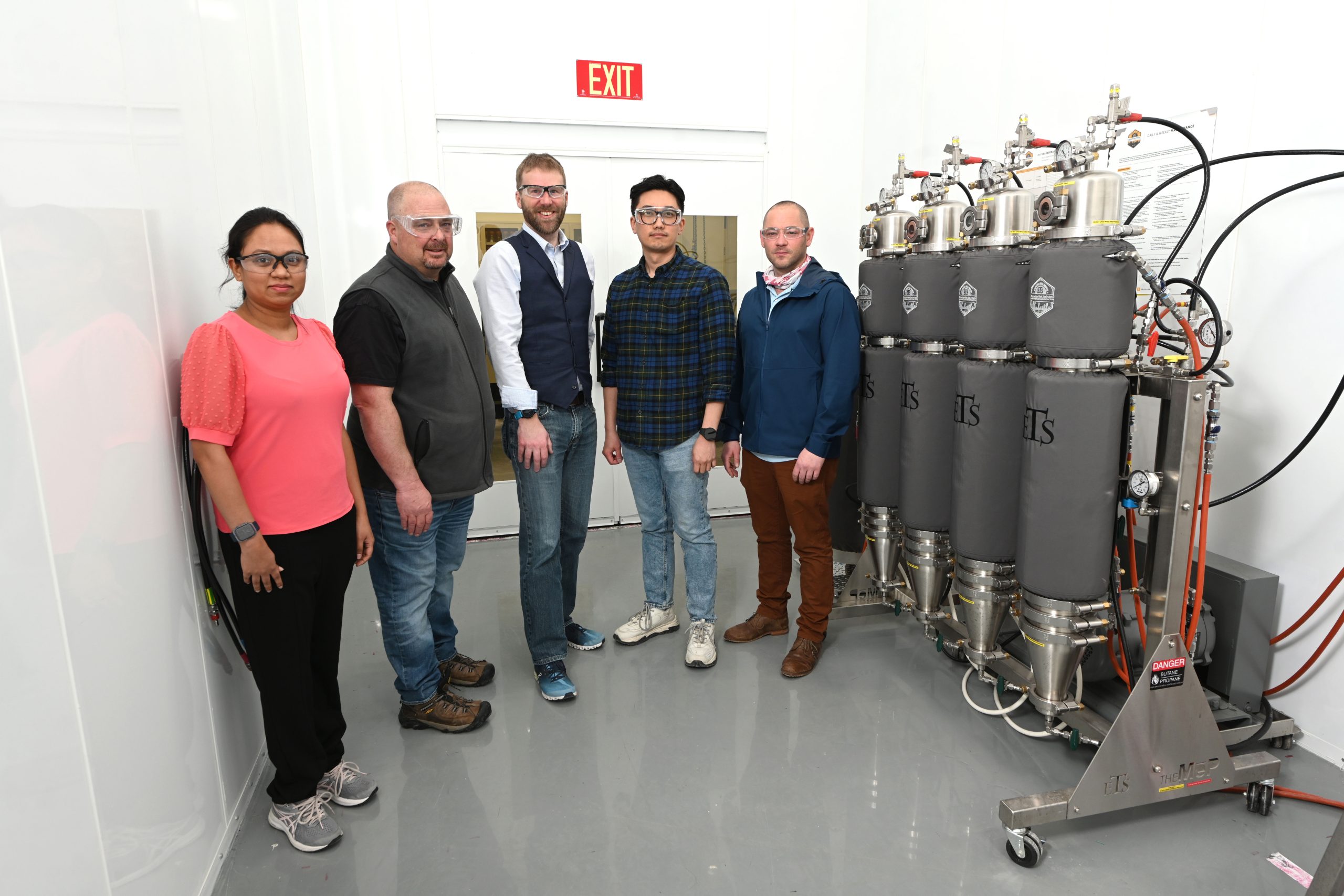 RAVEN
Description: RAVEN is an open-source software platform that facilitates and enhances a variety of model exploration, risk analyses and design optimizations for nuclear reactors, energy grids and other complex systems.
Researchers: Diego Mandelli (co-principal investigator), Congjian Wang, (co-principal investigator), Paul Talbot, Joshua Cogliati, Mohammad Abdo, Dylan McDowell, Ramon Yoshiura, Robert Kinoshita, Cristian Rabiti, Andrea Alfonsi and Daniel Garrett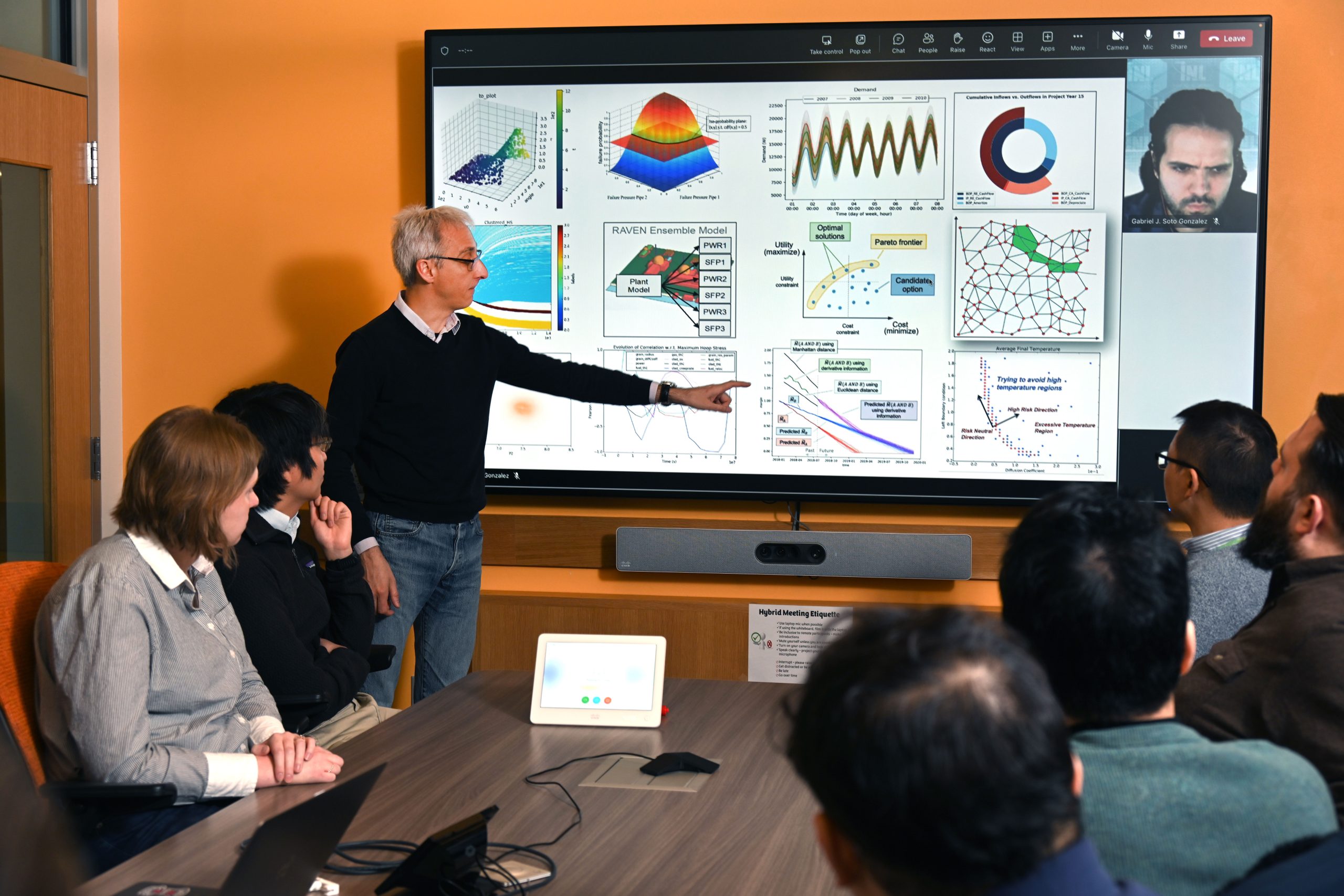 NEWS MEDIA CONTACTS:
Joelyn Hansen, 208-201-7650, joelyn.hansen@inl.gov
Sarah Neumann, 208-520-1651, sarah.neumann@inl.gov