IDAHO FALLS, IDAHO – Dr. John Wagner, associate laboratory director of Idaho National Laboratory's Nuclear Science & Technology Directorate, has announced the selection of Christine King to serve as director of the Gateway for Accelerated Innovation in Nuclear (GAIN) initiative, effective Feb. 17. As director, King will lead efforts on behalf of the Department of Energy (DOE) Office of Nuclear Energy to provide the nuclear community with access to the technical, regulatory and financial support necessary to move innovative nuclear energy technologies toward commercialization.
"There is a growing number of nuclear innovators in the private sector that require access to the unique assets of the DOE's national laboratory complex to achieve their commercialization goals," said Wagner. "Christine's experience in engaging with the nuclear community, particularly helping startups find their footing by connecting them with appropriate resources, makes her the ideal candidate to take on this unique leadership role."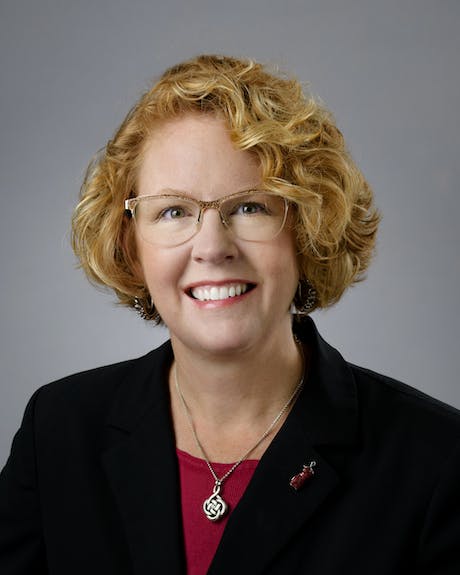 In her new position, King will work closely with the DOE Office of Nuclear Energy, now led by former GAIN Director Dr. Rita Baranwal, to develop strategic plans and associated actions promoting GAIN's essential role within the energy complex. She will play a pivotal role in helping stakeholders access the technical, regulatory and financial support necessary to enable emerging technologies to come forward on the energy production market.
King joins INL with 26 years of experience in the nuclear energy industry, including a history of leading strategic initiatives with multimillion-dollar budgets, fostering relationships and expanding programs. She most recently served as the operations director for Nucleation Capital, an emerging venture capital firm based in Silicon Valley focused on bringing private capital into the developing advanced nuclear sector to help speed these disruptive technologies to market. There, she began to build relationships with advanced nuclear entrepreneurs and members of the investment community and developed an appreciation of the challenges facing emerging nuclear technologies in being able to compete within the broader energy and capital markets for funding. She has also held several senior leadership positions in consulting firms and nonprofit organizations within the energy industry, including the Electric Power Research Institute. She is well known for her ability to lead teams and execute innovative programs, developing and streamlining processes to eliminate obstacles and achieve organizational success. She holds a bachelor's degree in chemical engineering from North Carolina State University and an MBA from Lynchburg College.
"GAIN is a unique endeavor with a broad scope and a challenging mission, and there are a lot of exciting advances happening in nuclear right now," says King. "Our national lab system is uniquely positioned to help the advanced nuclear community commercialize their designs."
Since its inception in November 2015, GAIN has built a unique bridge between the DOE complex and the advanced nuclear community. GAIN has focused on simplifying access to national laboratory resources, collaborating across the industry to address high-priority needs, and accelerating work with the U.S. Nuclear Regulatory Commission (NRC) for advanced reactor licensing. With GAIN support, reactor developer Oklo recently received a site use permit to build its 1.5-megawatt Aurora plant at INL. Another GAIN partner, X-energy, was also awarded nearly $3.5 million to further the development of its advanced reactor. Since 2016, 45 GAIN vouchers have been awarded, including two last month, with 20 of those vouchers now completed. With support and direction from the DOE Office of Nuclear Energy, GAIN is led by Idaho National Laboratory in coordination with Oak Ridge National Laboratory and Argonne National Laboratory.