If words like Linux, Python, forensics and cryptography sound interesting, or maybe a bit intimidating, then you aren't alone. A new cybersecurity competition geared toward engaging Idaho high school girls has been designed to help spark interest in computer challenges.
Earlier this month, Idaho Gov. Brad Little announced the state was joining the Girls Go CyberStart competition. This free interactive game is filled with digital challenges designed to introduce students to the field of cybersecurity. Best of all, students and teachers don't need any prior experience to play the game or compete in the competition.
"You don't have to be a cyber ninja to be part of the CyberStart movement," said Wayne Austad, Idaho National Laboratory's technical director of the Cybercore Integration Center. "This game has been specially designed to teach first-time users how to write computer language, solve digital puzzles, and think like a cybersecurity professional. The best cybersecurity researchers have an innate curiosity about how things work and why things break, and this game teaches students to enjoy the discovery."
Started in 2017, the competition was developed by the SANS Institute, the world's largest provider of cybersecurity training and certification for professionals in governments and commercial institutions. Last year, more than 6,600 high school girls from 16 states played Girls Go CyberStart, with many earning prizes including college scholarships, laptops and cash awards, all provided by private industry donors.
This year's competition kicks off nationwide on March 20 with 27 states participating nationwide.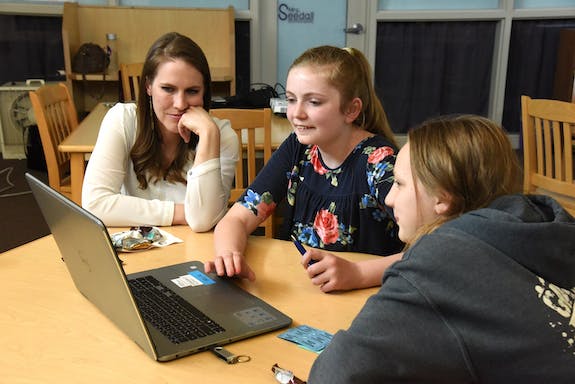 The Workforce Challenge
Across the country and around the world, there's a major shortage of cybersecurity experts. In a comprehensive report published in 2017 by (ISC)2, one of the world's leading cybersecurity and information technology professional societies, data from 19,000 computer security professionals suggests the cybersecurity workforce gap is on pace to hit 1.8 million people by 2022 – a 20 percent increase since 2015. Most workers in North America believe this workforce shortage is due to a lack of qualified personnel.
The implications of a cybersecurity workforce shortage range from a lack of resources to face corporate business threats like data breaches and phishing attempts, to more consequential problems like control system hacks that could disrupt essential services including electric power or clean water delivery. And these challenges only deal with the threats we currently know about.
"Security, particularly cybersecurity, can no longer be treated as an afterthought in our new technologies and operations," said Austad. "As we start to deploy things like artificial intelligence, fifth-generation (5G) wireless protocols, and smart devices to our worldwide communication fabric, the impact of disruption becomes more significant. Cybersecurity is now fundamental across all our engineering, business and operational environments."
In the 2017 report, experts called on employers to look for new recruitment channels and unconventional strategies and techniques to fill the worker gap. The Girls Go CyberStart competition, though not directly related to the report, is one attempt at meeting the growing workforce need.
"The nation desperately needs more highly skilled cyber professionals, and we have evidence that CyberStart improves the quality and preparation of people entering the cybersecurity field, said SANS Institute's Director of Research Alan Paller. "By opening CyberStart to thousands of girls in high school, we hope to help the nation identify the next generation of talented people who will excel in this critical field."
Emphasizing Science, Technology, Engineering and Math (STEM) education has long been a strategic goal for workers at INL. The laboratory has invested heavily in regional outreach to show the many exciting opportunities in STEM, provide grants to upgrade classrooms, and support annual events such as My Amazing Future, that showcase science careers to local eighth-grade girls. Combining STEM outreach with cybersecurity training is an innovative, next-step approach to training the next-generation of INL workers who will secure our nation's digital ecosystem.
How the Competition Works
Girls Go CyberStart encourages high school and college females to explore the exciting career opportunities in the field of cybersecurity through hands-on instruction. The program includes more than 300 hours of individual learning content within the game, but material is presented in an easy to learn, fun and engaging format. Students can play by themselves, or schools can form teams to compete as a group.
While the program emphasizes female participation, boys can also participate. After a school forms a team with at least five girls who master six or more challenges, an additional 50 players of any gender can enter the competition. The annual competition has three phases, and teachers/club leaders can use the game and experience what students are learning as well.
Phase 1: CyberStart Assess – This initial assessment invites you to take on a set of fun, interactive challenges that represent realistic scenarios and threats faced by practitioners in the field of cybersecurity. Assess starts on March 20 and runs through April 12.
Phase 2: CyberStart Game – Students will take on the gaming role of a security agent from the "Cyber Protection Agency," gathering information, cracking codes, finding security flaws, and dissecting a cyber criminal's digital trail, using in-tool resources, working together and researching techniques to advance to the next challenge. The Game opens on April 22 and play runs through June 28.
Phase 3: CyberStart Compete – The top schools in each state will be invited to select up to four girls to participate in CyberStart Compete, an online Capture the Flag competition. Teams will compete against all other schools nationally to win prizes. The Capture the Flag tournament runs June 5-7.
Girls Go CyberStart has made a real, tangible impact in just its first three years. It has showed girls they can succeed in the cybersecurity fields, inspired students to pursue careers in cybersecurity and computer science, and opened cybersecurity opportunities to rural and underprivileged students.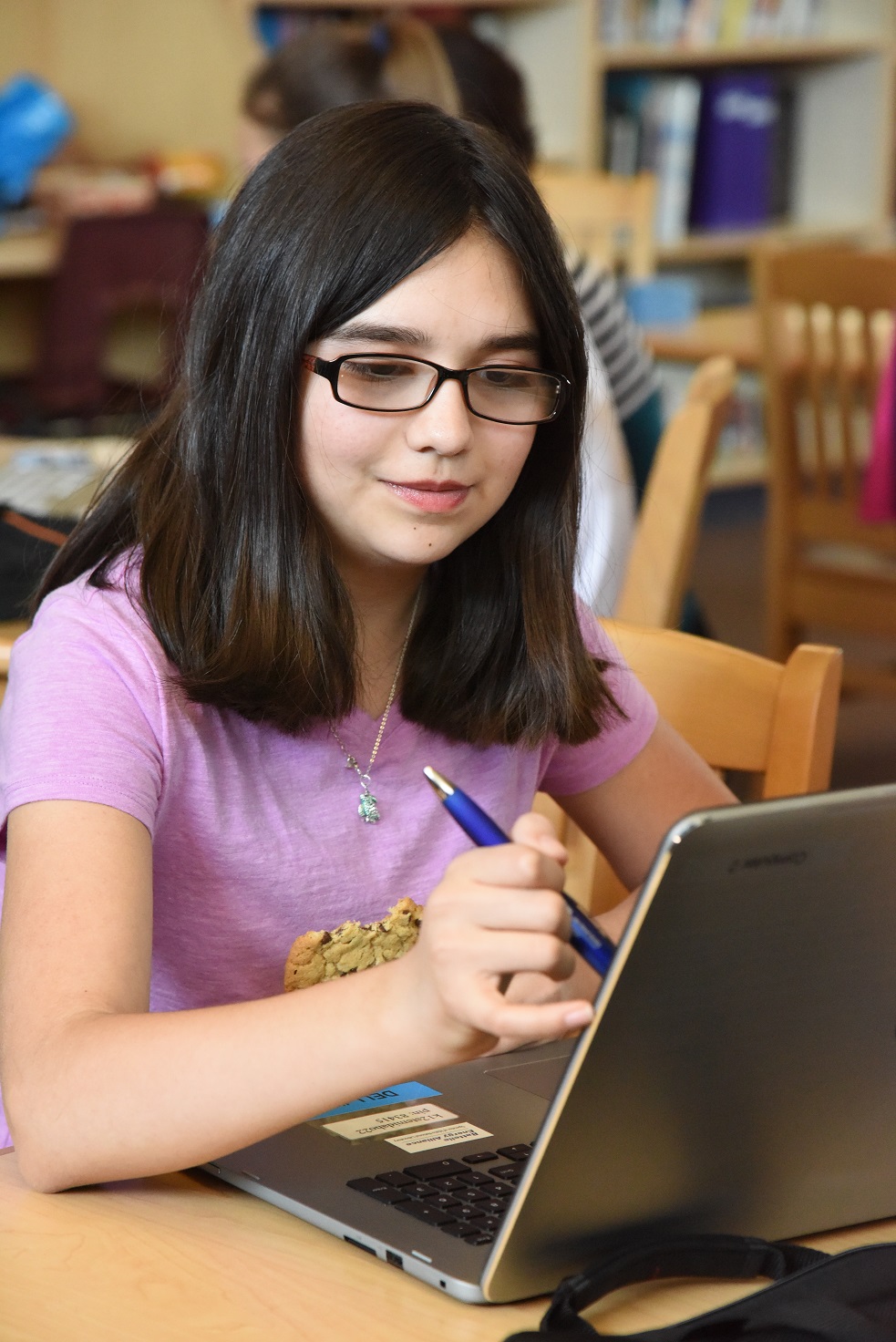 As one satisfied participant stated, "Thank you so much for this program! I am a girl who has been put down many times for her 'lack of skill' in a field dominated by boys. This game has given me the confidence to know that I know what I'm doing and to be with other amazing young women who share my passion and interest for cybersecurity. I am truly grateful to be given this opportunity to learn more … Thank you for showing us that we are capable of anything that boys can do."
For College Students
College students will also be able to play this year in a companion program called Cyber FastTrack, which allows students the opportunity to win millions of dollars in scholarships for advanced cybersecurity training. College students playing Cyber FastTrack will master forensics, intrusion detection, security operations, system and network penetration testing, and application penetration testing.
FastTrack participants don't need prior cybersecurity or information technology experience, but they must be at least 18 years old, and registered at a regionally accredited community college, four-year college or graduate school in the past 24 months.
In addition, both high school and college students who excel in the Girls Go CyberStart or Cyber FastTrack competition will be introduced to employers for internships and jobs in the field. For their part, cybersecurity researchers at INL have been asked by the SANS Institute to be one of five organizations nationally to conduct mock job interviews with some of the students who achieve "elite" status during competition. The mock interviews will be conducted in August, with potential opportunities for internships or fellowships at INL.
"INL is constantly searching for great talent to work on hard challenges," said Austad, "and this game is a fun way to build intellectual curiosity and demonstrate the creativity the nation requires in our cyber defenses."
Getting Started
High school girls may register for Girls Go CyberStart through March 20, when the games begin. College students may register for Cyber FastTrack beginning on April 5 and will be able to start playing immediately. Participating students do not need prior cybersecurity knowledge or IT experience. All that is required is a computer and an internet connection.
Both the CyberStart and Cyber FastTrack initiatives are supported by INL's Cybercore Integration Center and the Idaho STEM Action Center. The Cybercore Integration Center is focused on developing partnerships, people and innovations necessary to meet emerging cybersecurity and control systems threats. The Idaho STEM Action Center is a state-funded agency established to provide Idaho students and educators with increased opportunities in the science, technology, engineering and math fields.
Students or teachers interested in learning more can find additional information at www.girlsgocyberstart.org or www.cyber-fasttrack.org.