Thousands of innovations and technologies have been discovered at Idaho National Laboratory since its establishment more than 70 years ago. The discoveries include everything from cybersecurity software that reduces risk of cyberattacks to inventions that improve the safety and efficiency of nuclear reactors. But to truly make impact, the technologies must make the jump from the benchtop to the marketplace.
"Every time a product is licensed, an angel gets its wings," INL Technology Deployment Director Jason Stolworthy said jokingly. "Seriously though, it's a win for America because these technologies provide much-needed solutions to enhance our everyday lives and keep us ahead of the global competition."
In 2022, INL modified or entered into 156 technology licensing agreements with various businesses, organizations and government institutions, bringing the number of active licenses to nearly 500. These license agreements reflect the extensive work completed by the lab's Technology Deployment team to match technologies with the right businesses, higher learning institutions or organizations.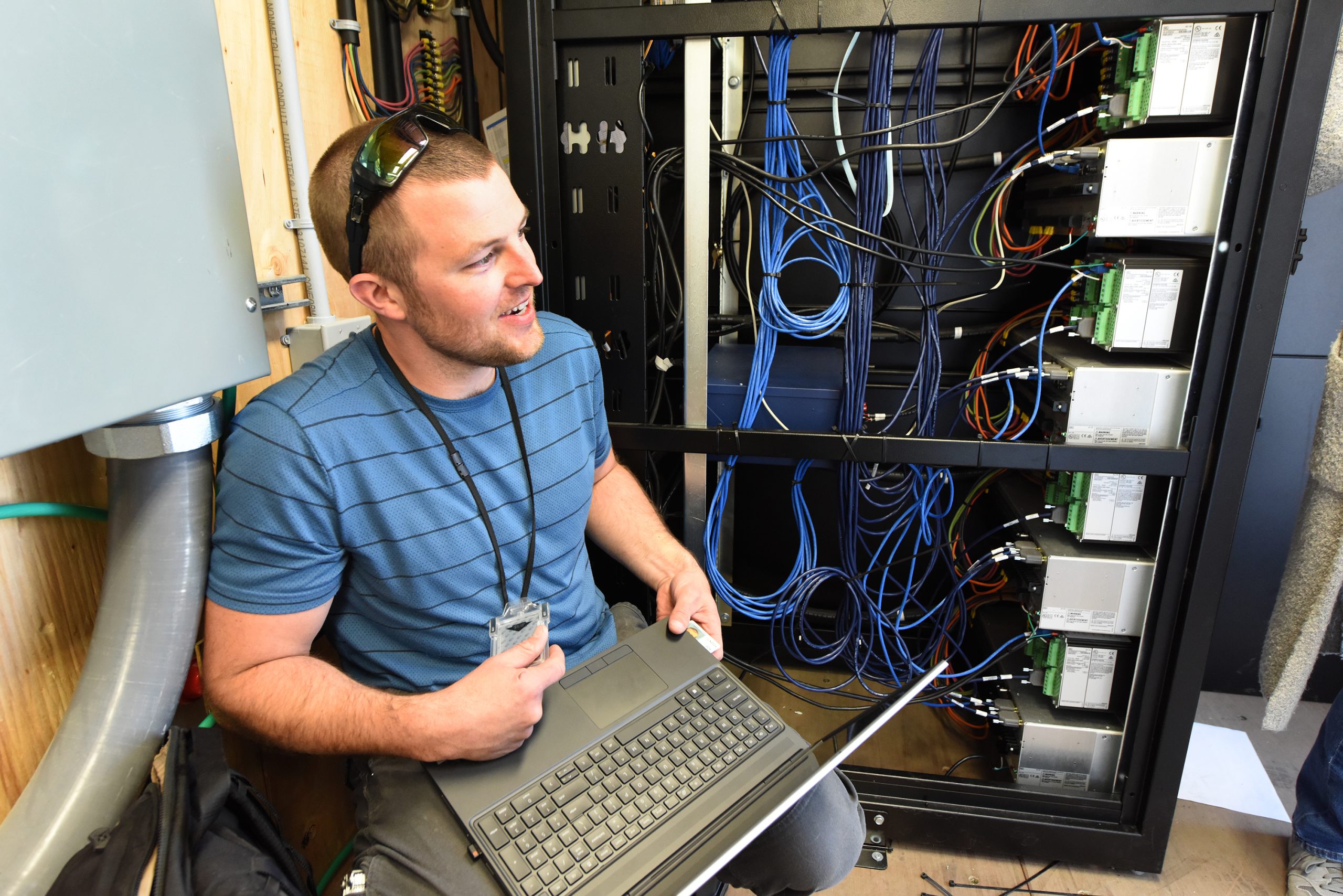 "When we're working to license a technology to a prospective private sector partner," said Commercialization Manager Jonathon Cook, "it's important that there is a natural technical and business strategy fit between the laboratory research team and the private sector licensee team that will help develop the new product.
"There is typically a long way to go to continue developing the technology before it's ready to be sold to customers, and that development will be most successful if the laboratory and licensee continue to closely collaborate."
Here is a sampling of license agreements from 2022:
Alamo City Engineering Services Inc. (ACES) teams with INL to address OT Security.
ACES has entered into an exclusive technology licensing agreement to develop INL's Cyber Physical State Awareness for Resilience (CyPhStAR) technology as a strategic component the company's cyber offerings. CyPhStAR is a novel strategy for integrating the physical, cyber and resilience components of the nation's critical infrastructure. The technology gathers, integrates and syncs information measured from sensors attached to the physical components with the cyber information gathered from various intelligent monitoring systems.
Advanced Electrolyte Model (AEM) licensed by Japanese company.
The R&D 100 Winner Advanced Electrolyte Model (AEM) is a copyrighted, molecular-based, scientifically proven simulation tool. AEM enhances electrolyte selection, optimizing material combinations and key design elements to make battery design and experimentation quick, accurate and responsive to specific needs. AEM predicts and catalogs electrolyte metrics, evaluating and comparing more than 35 parameters to recommend optimal solutions. AEM was licensed by a Japanese company this past fiscal year.
Sierra Nevada Corporation licensed Constrained Cyber Communication (C3D).
Sierra Nevada Corporation, a privately held U.S. aerospace and national security contractor, exclusively licensed the patented Constrained Cyber Communication (C3D) technology. The technology prevents cyberattacks by using advanced communication capabilities to autonomously review and filter commands being sent to protective relay devices. Relays are the heart and soul of the nation's power grid and are designed to rapidly command breakers to turn off the flow of electricity when a disturbance is detected. Sierra Nevada will incorporate C3D into its existing Binary Armor line of products, which have been sold into Department of Defense and other U.S. government markets.
Multiple licenses executed for BISON.
BISON, an R&D 100 Award winner, is a flexible next-generation nuclear fuel performance analysis code that has the unique ability to analyze fuels of varying types and geometries in 3D. By making advanced simulations more accessible to nuclear engineers, BISON enhances the safety and effectiveness of existing nuclear plants. Multiple organizations have licensed BISON.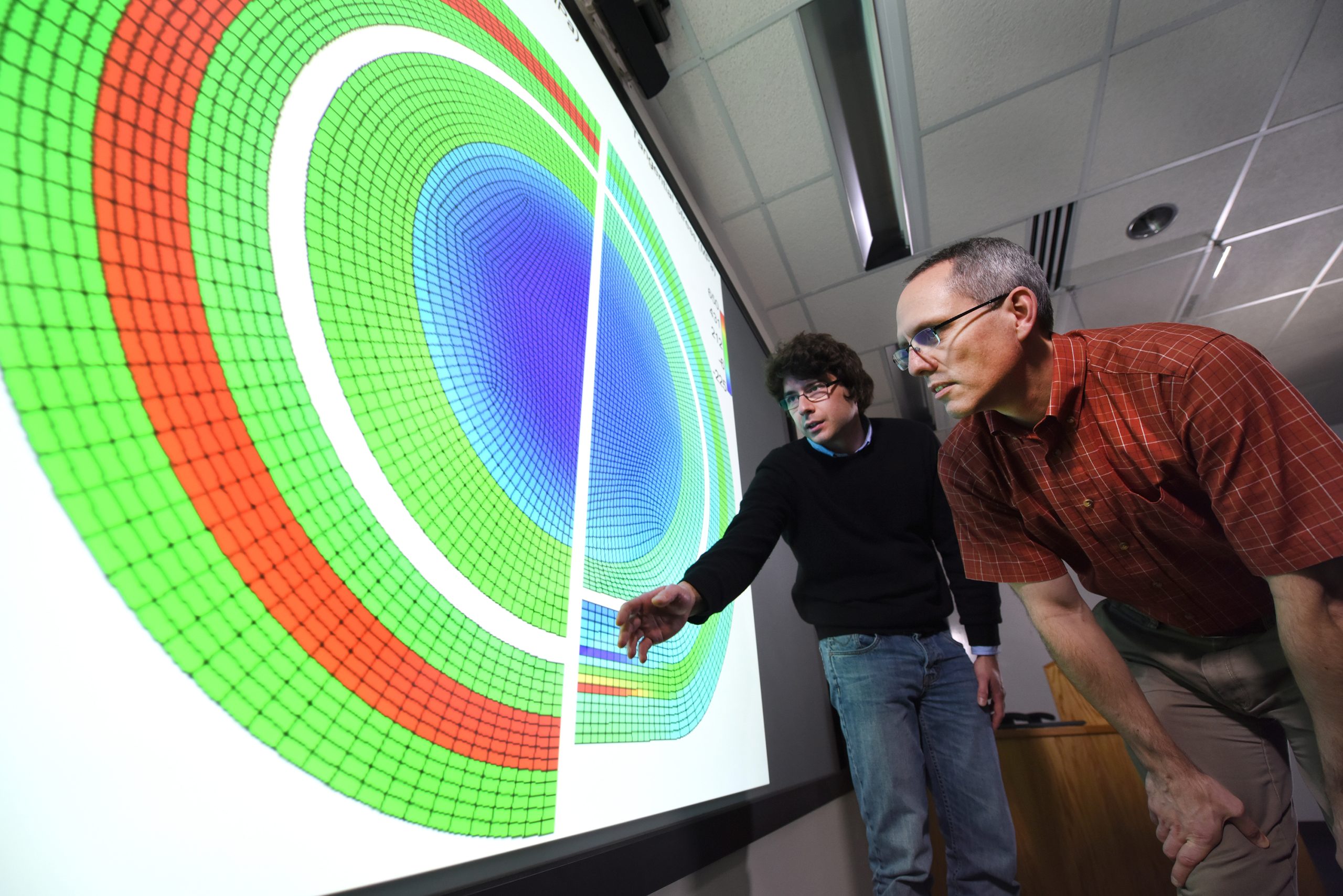 Here's a sampling of those license agreements:
Analysis & Measurement Systems Corporation
Analysis and Measurement Systems has licensed Griffin, Sockeye and BISON to develop online monitoring systems that will identify abnormal operating conditions. Click here to read more on Griffin and Sockeye software.
Westinghouse Electric Company
Westinghouse will continue to use BISON to develop fuels and cladding capable of better withstanding the harsh conditions inside a reactor and maintaining integrity for longer periods during accident conditions.
Rolls-Royce SMR Ltd. (U.K.)
Rolls-Royce has licensed the Pronghorn, Sockeye, Griffin, RELAP-7, BISON and Marmot modeling applications for reactor physics analyses in support of a U.S.-led nuclear thermal propulsion system. The software will be used for concept design, design optimization and safety-case work. Click here to read more on Pronghorn, Sockeye, Griffin, RELAP-7 and Marmot.
To learn more about commercializing an INL technology, contact td@inl.gov.