As advancements in technology are leading to sleeker devices and faster connections, cybersecurity professionals are working tirelessly in the background to keep us connected to each other and protected from the malicious intent of cyber hackers. Two such professionals at Idaho National Laboratory, Kelli Reeser and Matthew Maes, are being honored with the Idaho Business Review Accomplished Under 40 award for their career achievements and keeping the lab's networks and information safe.
The 40 professionals who were selected will be featured in Idaho Business Review's 2018 Accomplished Under 40 publication and recognized at a dinner gala on June 12 at Boise Centre East.
---
Kelli Reeser
According to an estimation by Digital Guardian, a national technology research firm, only 11 percent of professionals in the field of cybersecurity are female. Kelli Reeser began shattering this tradition when she entered an electronics program in the late 1990s. At a time when she was the single mother of a child with a developmental disability, she began full-time work at INL. Because of her initiative and strong work ethic, Reeser worked diligently to complete her bachelor's degree and applied her ever-improving technical skills to emerge as an expert and leader in the lab's prestigious cybersecurity program.
Reeser is now considered a subject matter expert by the U.S. Department of Energy (DOE) in information technology (IT) cybersecurity, for significant contributions in managing and protecting networks used to store and transmit information of vital national importance.
Her success is due to intelligence and drive. In addition to her formal education, Reeser has earned multiple professional cybersecurity certifications, including the Certified Information Systems Security Professional (CISSP), the most respected certification a cyber professional can hold. She will also receive the Certified Information Security Manager (CISM) certification this summer. These two cybersecurity certifications denote highly advanced expertise for professionals involved in information security, assurance, risk management and governance. Reeser possesses an insatiable desire for learning, and plans to enter the University of Idaho's master's program within the next two years.
During Reeser's early career, she coordinated a work study program with the College of Eastern Idaho (CEI). This program afforded students the opportunity to earn internship credit while gaining valuable work experience in industry. Many of these students have been hired by Idaho-based companies since graduation. These efforts were so successful that she received INL's President's Diversity Award. This award recognizes the significant achievements of staff in developing a culturally or intellectually diverse community, reflective of inclusive excellence.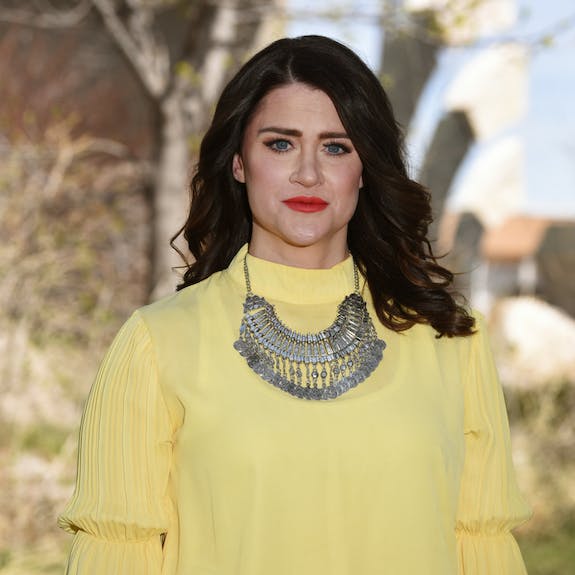 Reeser works in a discipline where many other details of the work she accomplishes cannot be divulged. However, the consequences of this work not being conducted with the utmost of precision on her part would make national headlines. Working under these circumstances, Reeser continues to surpass significant cybersecurity milestones.
With the rapid advancement of technology come threats that are even greater in number. Reeser's drive to understand and remain ahead of threats is an asset to our great state. Because INL's stakeholders have confidence in the laboratory's cybersecurity capabilities, important parts of which are managed by Reeser, new work continues to come to Idaho. Her capabilities have contributed to millions of dollars in funding coming to the laboratory, ultimately expanding Idaho's research capabilities. INL is proud to call her a significant contributor.
One of her greatest desires is for young single mothers to recognize their worth and realize they too can achieve the same kind of success she earned at their age. From personal experience she understands single mothers are best poised to succeed when they set aside fear of the unknown and select science, technology, engineering or mathematical (STEM) careers.
---
Matthew Maes
Matthew Maes is a cybersecurity subject matter expert who is changing the way data is protected in the cloud. Maes joined INL in 2015, and he immediately began applying his significant knowledge and leadership in the expanding arena of cloud computing. As a vital contributor to the lab's cybersecurity team, he is shaping the future of cloud-based cybersecurity for INL, the United States Army and Idaho students pursuing higher education.
Inclusiveness, teamwork and problem-solving are among his strongest aptitudes. In his role at INL, these skills have enabled him to oversee the transition of email and messaging services for the lab's 6,000+ user community, from one major cloud service provider to another.
As a key contributor to the implementation team, Maes has diligently worked with key stakeholders to ensure risks are identified, communicated and thoroughly mitigated through a variety of innovative means. Every government agency experiences major challenges with projects of this size, cost and complexity. Largely due to Maes' innovative leadership, INL has defined the roadmap other national laboratories around the United States may follow when undertaking similar projects.
Maes possesses a vital skillset in identifying weaknesses in critical processes used to protect information in the cloud. His expertise has quickly become essential to protecting the nation's intellectual property produced at INL.
Numerous project teams across the lab benefit from his ability to relay complex cyber risks in a manner nontechnical staff can understand. In his risk management role, he helped design the system that enables senior leadership to understand risks and make decisions at an enterprise level. This system is the backbone to national research outcomes achieved in Idaho, and directly contributes to the state's stature for scientific innovation and excellence.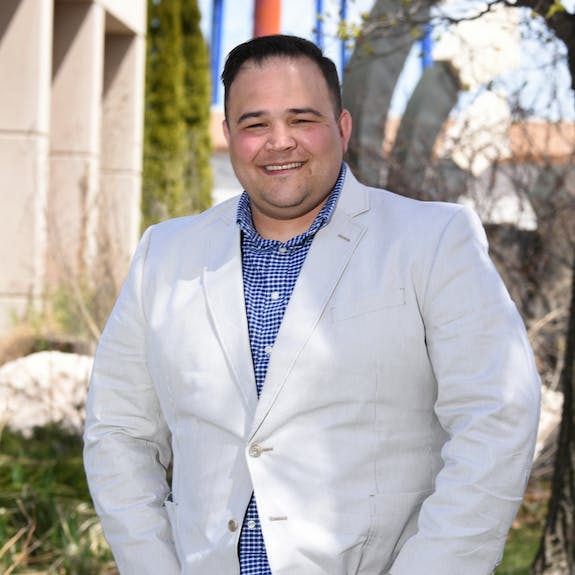 His commitment to excellence extends beyond the desk and into the community through STEM education. Apart from work, he devotes a significant amount of time to the College of Eastern Idaho as a member of the college's adjunct faculty. Maes is an esteemed member of the CEI Cyber Security Advisory Board, which provides direction and oversight for CEI's new cybersecurity degree program.
As he continues to teach cybersecurity strategy and fundamentals to his students at CEI, he is preparing to resume his own formal education this fall when he begins a Master of Business Administration program. Achieving this degree will expand his business knowledge and skills as a business leader among Idaho's cybersecurity experts.
For over 12 years, Maes contributed to the defense of the United States of America, serving as a commissioned officer in the Idaho Army National Guard while pursuing a successful civilian career. He made the rank of major at the age of 32, while serving as the officer in charge of communications for the 116th Cavalry Brigade Combat Team (CBCT). Under his leadership, the brigade became the first unit in United States Army history to defeat an opposing cyber enemy force in combat-like conditions at the National Training Center in Fort Irwin, California. For his efforts and leadership, he was awarded the Meritorious Service Medal and went on to command the Joint Force Headquarters Company of the Idaho Army National Guard.
After many years pulling double duty between the military and his civilian career, Maes has achieved a work-life balance. His service on behalf of the state and nation has required many sacrifices, including a significant amount of time away from his family. Today he is a devoted husband and father and enjoys giving time back to his family after they have served alongside him on the home front. Together they enjoy Idaho's great outdoors, experiencing history through exploration, and sharing social media and video games as a family.
All told, Maes' achievements to this point in his life could fill the career of someone twice his age. Although he could move anywhere in the world, he calls Idaho home, and we are fortunate to claim him as part of our employee family. He is truly among the best and brightest the nation has to offer in the evolving professions of national security, cyber defense and community education.
To view the full list of honorees, click here.