The holiday season doesn't begin for Cassie Sandoval until she smells homemade candies. 
Every year, she fills her kitchen with the tools and aromas of making caramels, peanut butter cups and more. Making the treats with her daughter for extended family and co-workers is a tradition, something she inherited from her grandmother, Meldeane Whitmill. As a young woman, Whitmill took a candy-making class from a German chocolatier that ignited a lifelong passion for confections.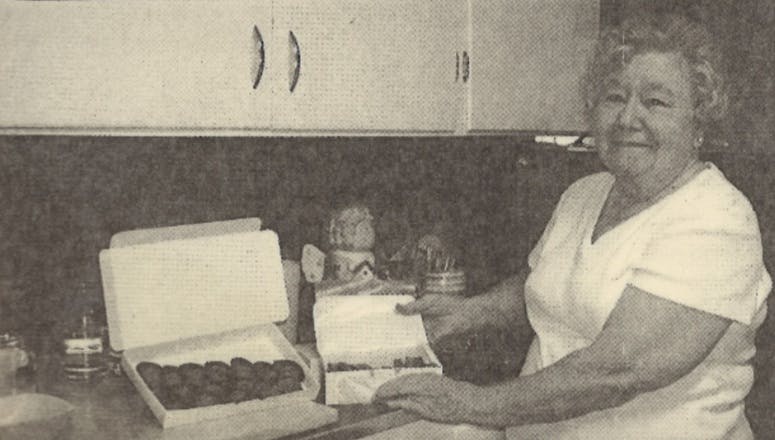 Sandoval makes her treats today based on her grandmother's early training and personal adjustments. Sandoval won't share the recipes she uses – those are family secrets – but she does have written versions of them. While going through some books after her grandmother passed away, Sandoval stumbled on pages of recipes with her grandmother's unique tweaks written over the neatly typed directions. "I have the recipes, but you can tell she's modified a lot of them," said Sandoval.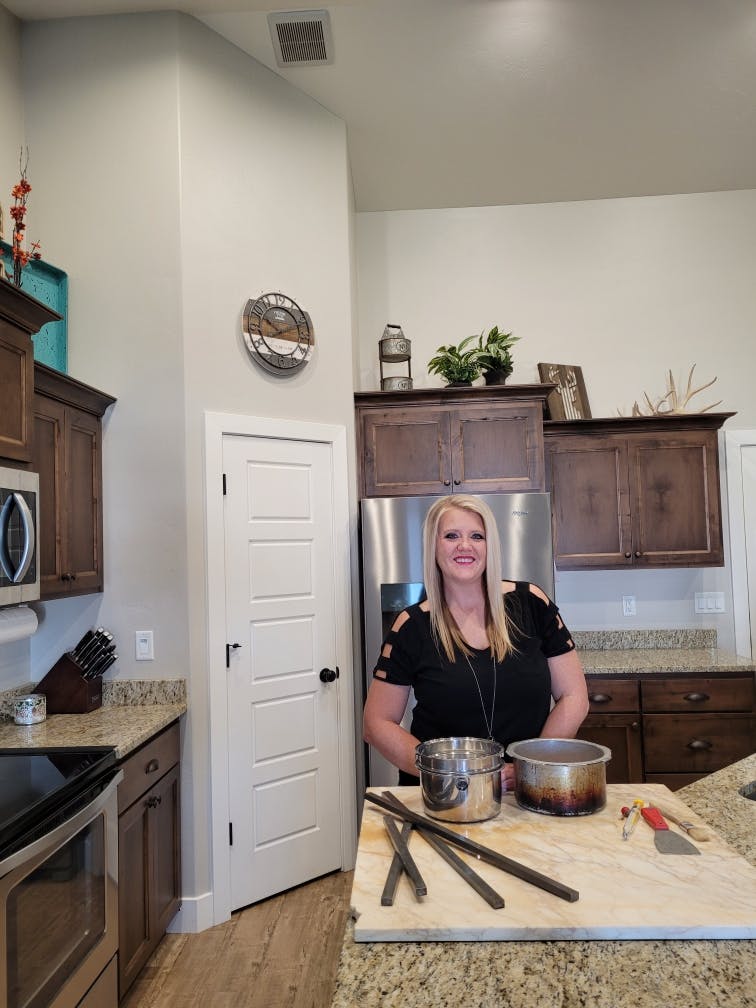 The notes reflect some of Sandoval's fondest childhood memories. She grew up enjoying the caramels, peanut butter cups, turtles, orange jelly sticks, strawberry creams and cherry cordials from her grandma's kitchen. Whitmill turned the treats into a business, but for Sandoval and her cousins, the candies were the highlight of the holiday season. As children, they would creep into the room with the finished chocolates and sneak a few. The kids also learned that if they changed the temperature on the thermostat, the chocolates wouldn't set at the right pace and would end up with a white coating. Their stickler grandmother wouldn't sell the less-than-ideal chocolates, giving them to her grandchildren instead. 
As she grew up, Sandoval and her sister learned how to make the candies straight from the source. Their grandmother passed down the basics and secrets to her treats. This knowledge would prove to be an immense treasure after Whitmill passed away in 2010. "This almost died with grandma because no one else wanted to take the time to learn how to do it," Sandoval said. 
Today, Sandoval works as an administrative assistant in INL's Space Nuclear Power & Isotope Technologies department. In this role, she supports the laboratory's efforts to make power sources for space missions like NASA's Mars rovers. She also works to keep her family's tradition – and its secrets – alive. Making the chocolates takes time and patience, with no shortcuts.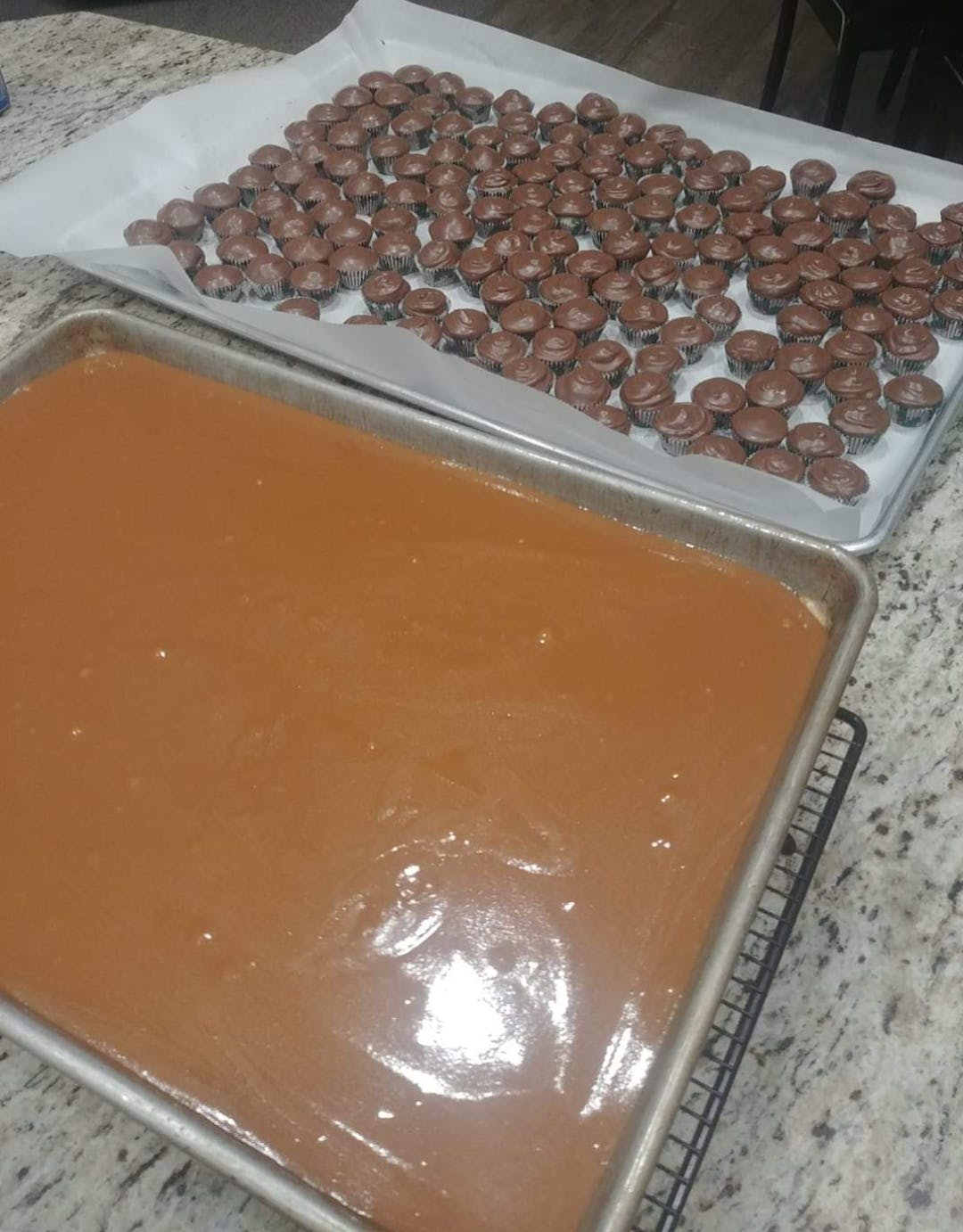 Sandoval takes extra care to follow the process she was taught. Her grandmother adapted tools like paint brushes and putty knives to help her make candies more effectively, and Sandoval uses many of these tools to get the job done. She also makes her own peanut butter. She uses her grandmother's marble slab to help the chocolate cool at the right pace, her double boiler to melt chocolate without burning it, and her candy thermometer to ensure that the treats hit their precise temperature marks. It's a time-consuming effort, but it's worth it for the woman who still gets teary thinking about her grandmother. 
The candies represent the woman who started making them. "It wouldn't be the holidays without them," Sandoval said. "When grandma started making candy, that was always the kickoff for the holidays, for Thanksgiving and Christmas." The tradition is still Sandoval's opening for the holiday season. 
The product is delicious, but the sweetest part is keeping a family legacy alive. Today, Sandoval teaches her own daughter the basics of candy-making in hopes that the next generation will keep the practice as part of their heritage. 
"Family traditions are super important to keep going, even when family members die," Sandoval said. "I'm going to teach my kids to do this. My sister is teaching her kids how to do this. And they all know where it's coming from."