When Robert Earley joined the Idaho Army National Guard during his senior year at Blackfoot High School, he didn't set out to one day be responsible for every soldier in his battalion.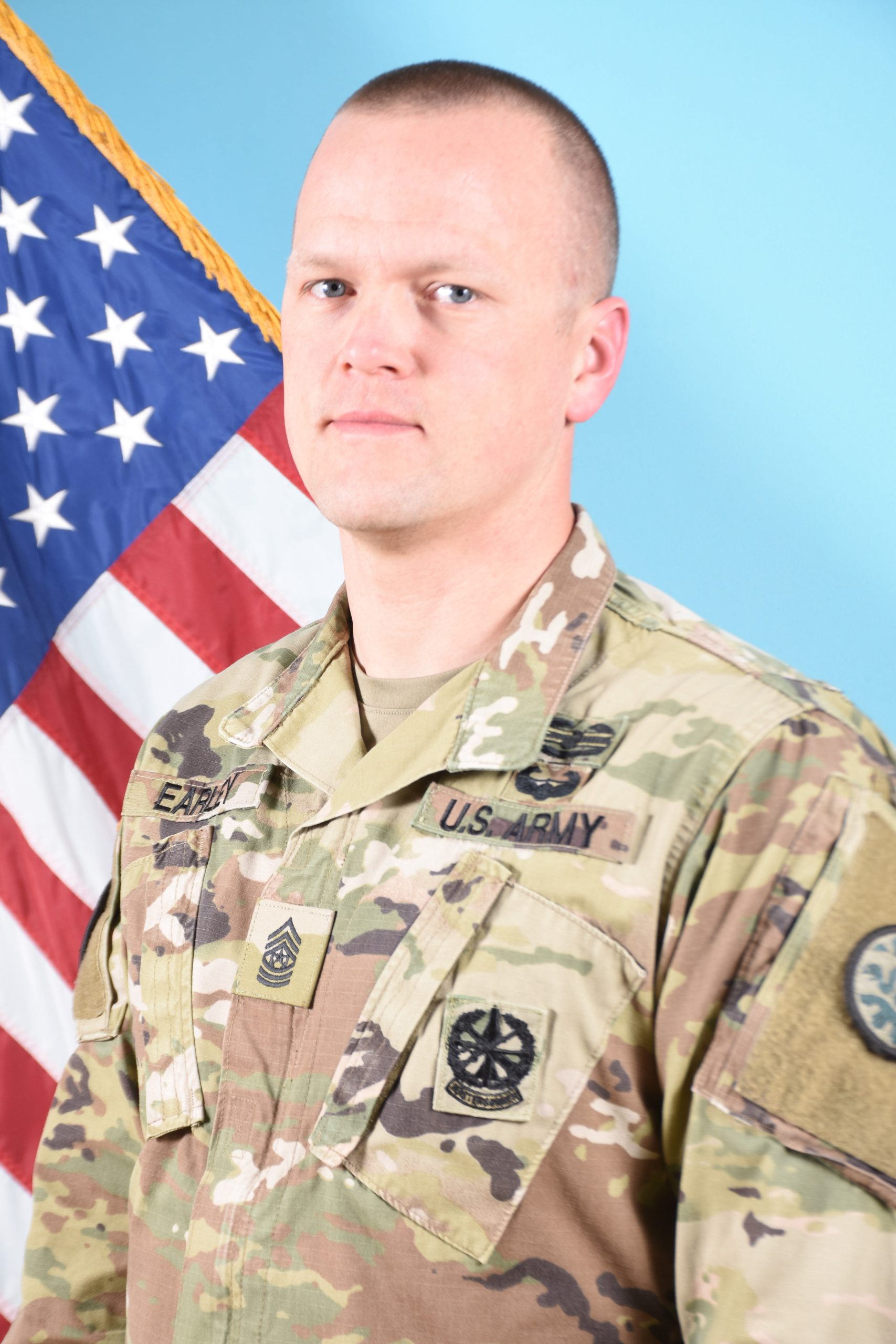 But in late 2021 – nearly two decades after he joined and in the wake of two tours in Iraq and a one-year stint at Fort Sill in Oklahoma – Earley was recognized in a ceremonial promotion to command sergeant major, the senior enlisted soldier charged with ensuring the health, welfare, morale, mentorship and leadership of the 550 soldiers of the 1-148th Field Artillery Regiment of the 116th Cavalry Brigade Combat Team in the Idaho Army National Guard. 
"I'm ultimately responsible for them, making sure they're getting what they need from the Army and meeting the Army's standards and requirements of them," said Earley, a team leader for INL's Protective Force Special Response Team.  
Earley signed on with the Army National Guard during Christmas break of his senior year of high school in 2002, following in the footsteps of his older brother, who also joined in high school but died in a non-military accident shortly after returning from boot camp two years earlier. 
"Joining was always a thought. But when he passed away, I knew I wanted to finish what he had started," he said. "I ended up taking it on." 
Earley quietly went about his duties. He served three to four days a month plus two to four weeks every summer. Then came combat deployments to Iraq in 2004 and 2010.  
He heard about INL's Pro Force in 2004, while sitting in a tower at a base in Iraq with a fellow National Guard soldier and Pro Force member. 
"We were just making small talk," he said.  
Three years later, the two men became colleagues again when Earley was hired at INL. He joined the Special Response Team in 2008. 
In 2016, Earley was one of 25 guard members nationwide selected for the inaugural High Performing Leader Program. The prestigious program puts Army National Guard soldiers on active-duty orders for a one-year assignment tailored to each participant, designed to provide professional development along with hands-on experience and technical instruction in their field. For Earley, that meant an assignment at Fort Sill, Oklahoma – the gold standard for field artillery instruction.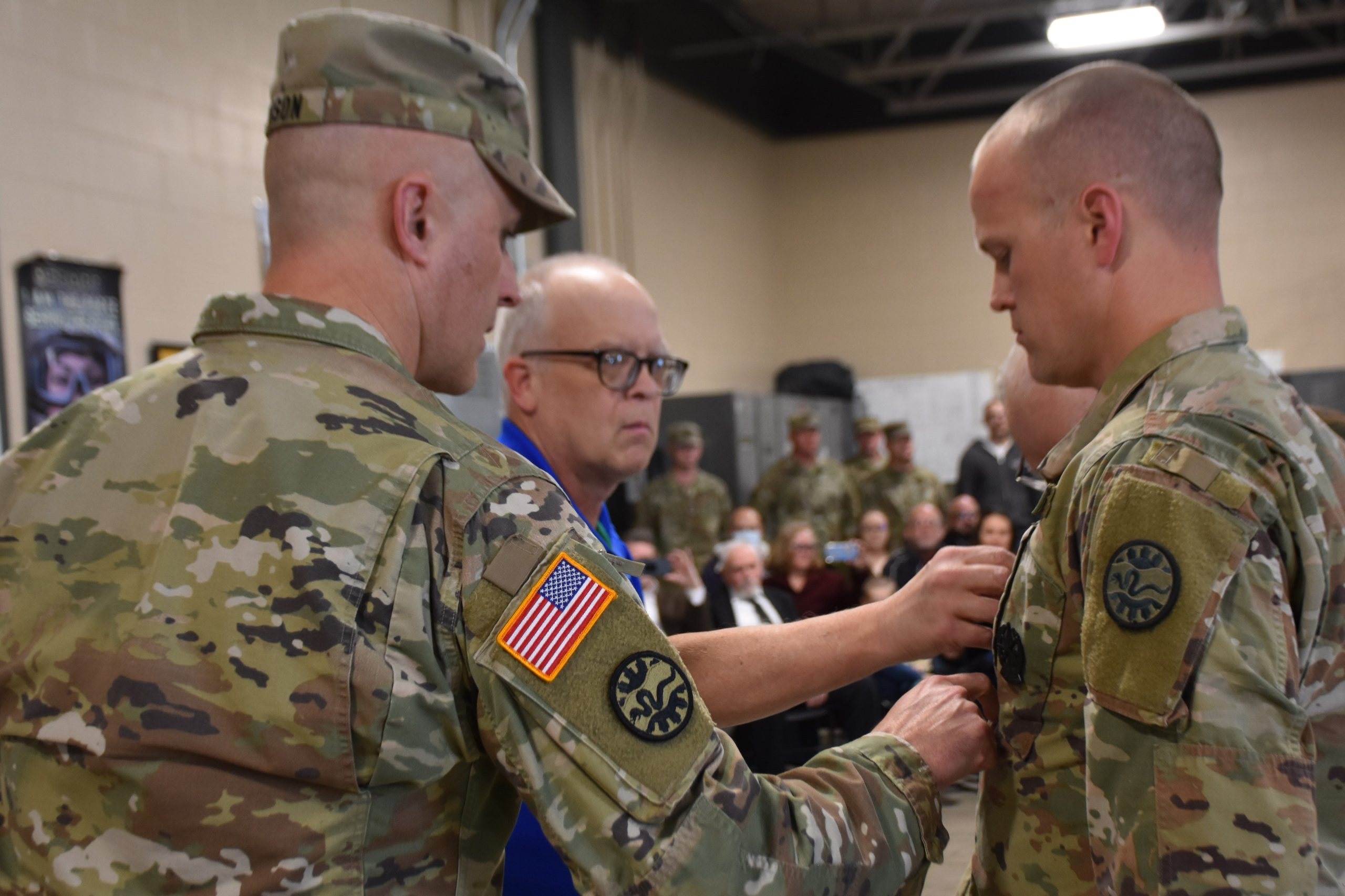 "It enabled me to broaden my experience and my leadership ability," he said. "It was a great honor and a fantastic experience for me and my family."  
Similar to work at INL, National Guard members receive performance reviews every year. Each soldier is ranked against the others of similar rank. Earley quietly ascended to the top of the rankings when the opening for command sergeant major arose in 2021. Earley said there is no secret formula to rising in the rankings. 
"I just always strive to do right by the soldiers that serve with me and for me and everything else takes care of itself," he said.  
Though his job at INL is fairly different from his duties in the National Guard, Earley said the two are complementary.  
"The world-class firearm instruction I've received at INL has helped me tremendously on the National Guard side," he said, pointing to a first place overall handgun title in a recent regional marksmanship competition. "I'd barely ever handled a handgun before working for Pro Force. They helped me become one of the best handgun shooters in the entire Army National Guard and now I'm able to pass those marksmanship skills along to my soldiers here in Idaho. 
"The military gave me leadership opportunities and experience that directly resulted in my selection as a Team Leader on the Special Response Team. The two jobs have gone hand in hand and complemented each other very well," he said. "I don't know that any other two jobs could marry up this well." 
As command sergeant major, Earley is responsible for an "expansive operation" with headquarters in Pocatello and units in Pocatello, Burley, Blackfoot, Idaho Falls, Rigby, Rexburg and St. Anthony. His duties still call for him to serve three to four days each month plus two weeks to a month each summer and usually an additional week every year. And in his leadership position, Earley is the first to arrive and the last to leave.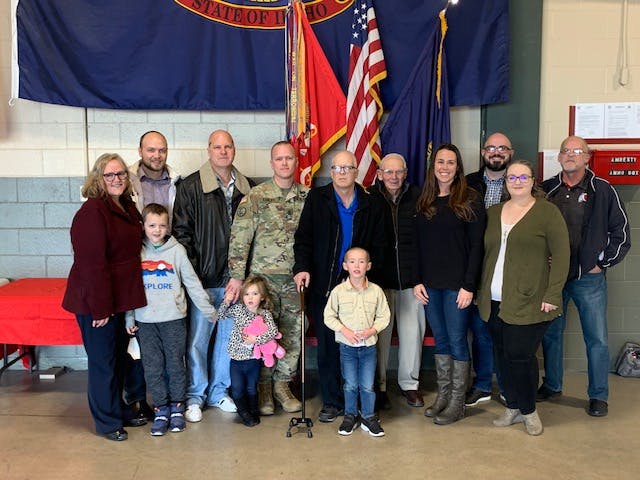 "As you move up the leadership ranks, you work progressively earlier mornings and later nights, with an occasional extra day or two every month," he said. "I often wake up hours earlier than my family on days off from work so I can catch up on admin work during the month without taking extra time away from them." 
Earley is not one to complain, mind you. In fact, he's grateful for his INL colleagues, who pick up the slack when his guard duties conflict with his INL role.  
"My peers bear the brunt," he said. "They do it well and I appreciate them." 
The feeling is mutual, said Safeguards and Security Division Director Philip Lantz Turner. No one in the organization is surprised at Earley's success with the Guard.  
"We are extraordinarily proud of Bobby and his selection as a command sergeant major," Turner said. "Having served 30 years in the military and the Department of Defense, I can tell you that this is quite an accomplishment. Less than 1 percent of all soldiers attain this position. Clearly, Bobby excels within the Idaho National Guard just as he does within our Protective Force."