Anyone who has ventured through the Idaho outdoors can attest to its breathtaking scenery and wildlife. But capturing a photo that begins to convey the grandeur of Idaho's gorgeous and rugged terrain is a matter of talent and skill.
The work at Idaho National Laboratory focuses on securing our country's safe energy future. Employees in various fields at the lab use a mixture of their own talents and skills to make the mission possible.
Recently, INL employees shared their photos of the Idaho outdoors on the lab's social media channels – showcasing how the skills necessary for groundbreaking energy research and aesthetically stunning photography really aren't that different after all.
A flexible approach
INL Small Business Program Outreach Manager Stacey Francis frequently photographs the Idaho outdoors. She and her husband often adventure around eastern Idaho on a less traveled path – preferring gravel roads to paved highways – and she always has her camera in tow.
"My camera is always with me," Francis said. "It's always in the truck. I take it with me everywhere I go. The one shot you miss is the one you really wanted when your camera was sitting on the kitchen counter."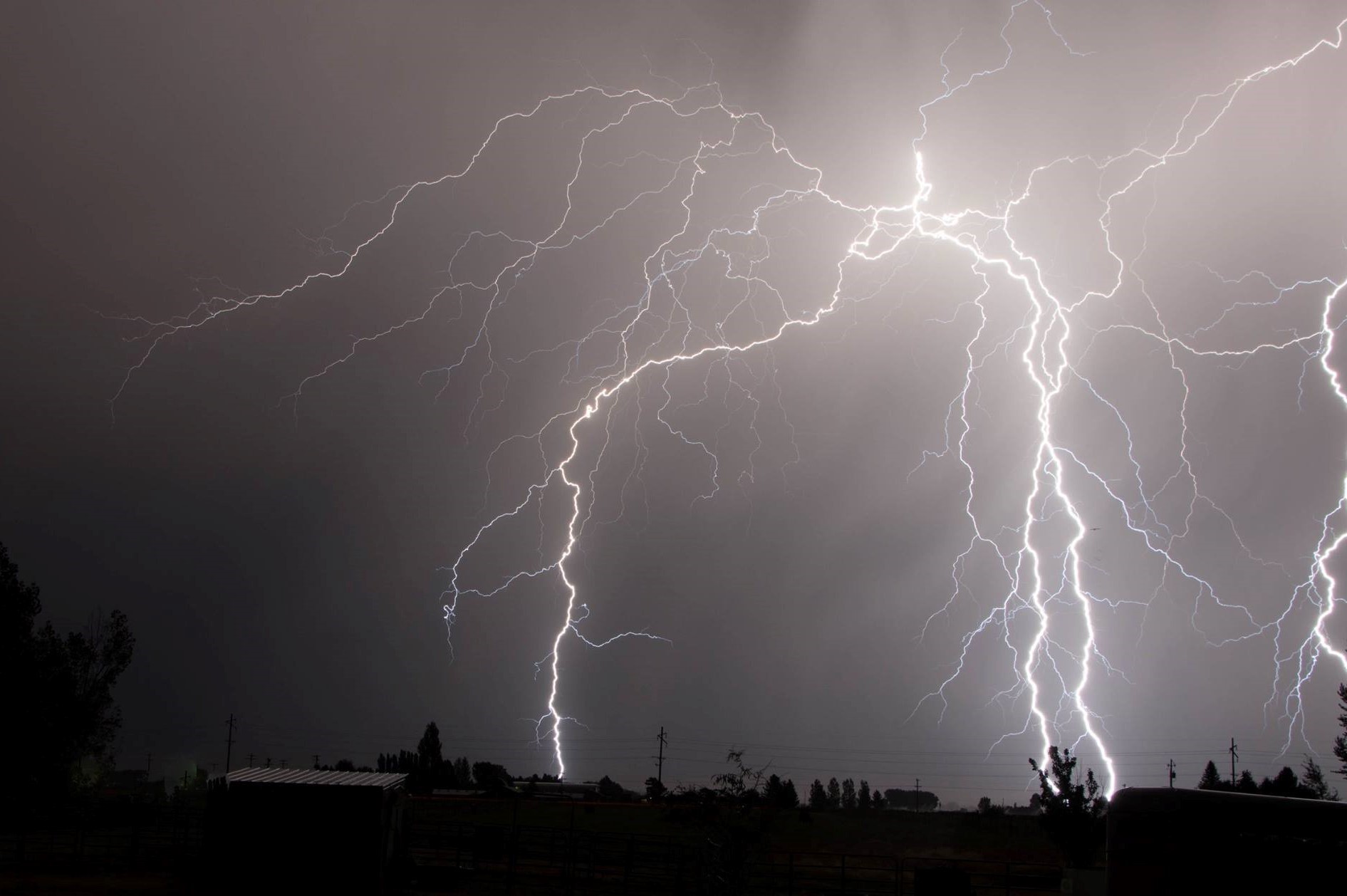 In Idaho, the chance to get a great wildlife or landscape shot seems to be a year-round opportunity. Francis and her husband plan their excursions seasonally. In September, they head to Island Park for the elk. In the spring, they head to Challis for steelhead fishing. The scenery and wildlife subjects are perfect for Francis, who won't photograph people. "I prefer not to shoot people because they have opinions," she said.
INL has featured some of her landscape photographs, including stunning images of a fairy-tale-like forest in Island Park and a lightning storm on the back roads. Her photography is fantastic, and Stacey applies a similar approach to her professional life. Francis has been at INL for 27 years, and her work in the small business program has won regional and national awards for its efforts to increase the laboratory's use of small businesses as suppliers for procurements.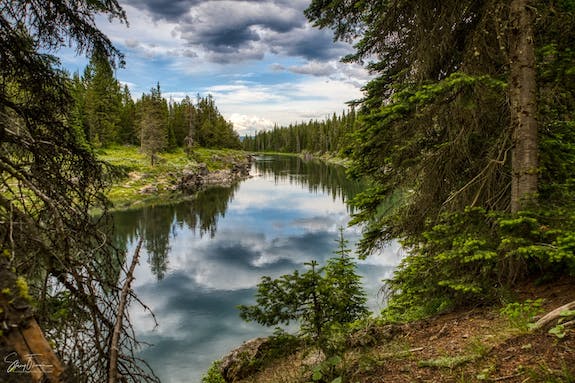 In both photography and small business outreach work, Francis says that flexibility is key. "I can't go out and say, 'I'm going to go shoot a bull elk today,' because maybe I'll go out and find an owl instead," Francis explained. "Just like I can't go to a conference and say, 'I'm going to come back with three contacts about fabrication.' I need to go and see what's out there and how they can partner with us at INL."
Looking ahead
Jesse Howard works as a trainer for nuclear reactor operators at INL's Advanced Test Reactor. With 12 years of experience as an operator under his belt, Howard approaches his position with a good deal of technical knowhow. Attention to detail while running a reactor is essential. Howard brings a similar sense of fine-tuning to his photography.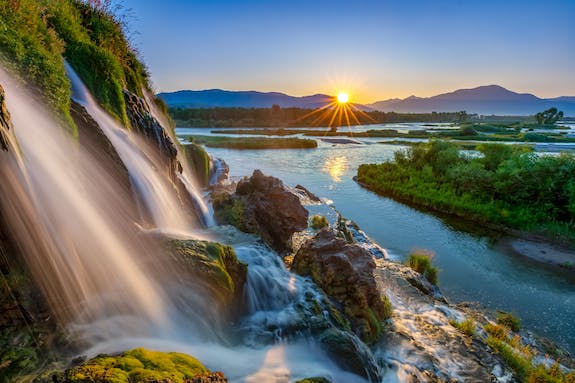 After a relative with excellent photography credentials gave him some pointers on how to take up the hobby a few years ago, Howard bought a camera and got to work. His goal was simple. "I wanted to take a photograph that was good enough to accurately represent the places I had been to and share it with other people," he said.
With equipment, a little guidance, and an understanding that developing his photography skills would take time, Howard got to work. He spent years dragging his camera along with him on outdoor excursions with his family, taking photos, and editing them back at home. Soon he understood what it took to get a good photo from the start.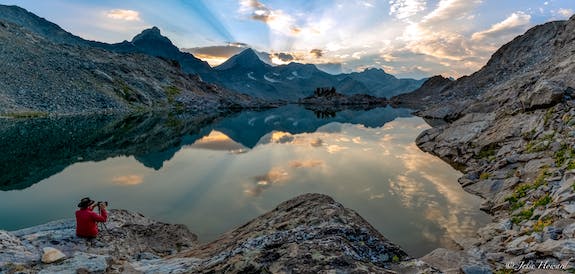 He sees a parallel with his work as a trainer. "Almost everybody at INL has a specific job. And we don't often get to see the finished product that we've worked so hard to develop. Photography is strikingly similar," Howard said. "When you are up in the mountains taking photos, that's just the start of the journey. A lot of the time you don't get to see what the end product is going to be. You need to have the foresight about how the product can turn out."
Having a plan
Software developer Kaleb Houck's photo of the Milky Way near City of Rocks displays a breathtaking view of the Idaho night sky. Prior to taking the photo, Houck's group had just put out their campfire and were admiring the sky before calling it a night. This is a pretty typical weekend for Houck, an avid mountaineer.
A few years ago, he injured his leg and decided to get more involved in mountain climbing as part of his recovery. As he progressed in his mountain climbing, his photography hobby took off, too. "I recovered my leg, and I kept seeing interesting things that were spurring my photography."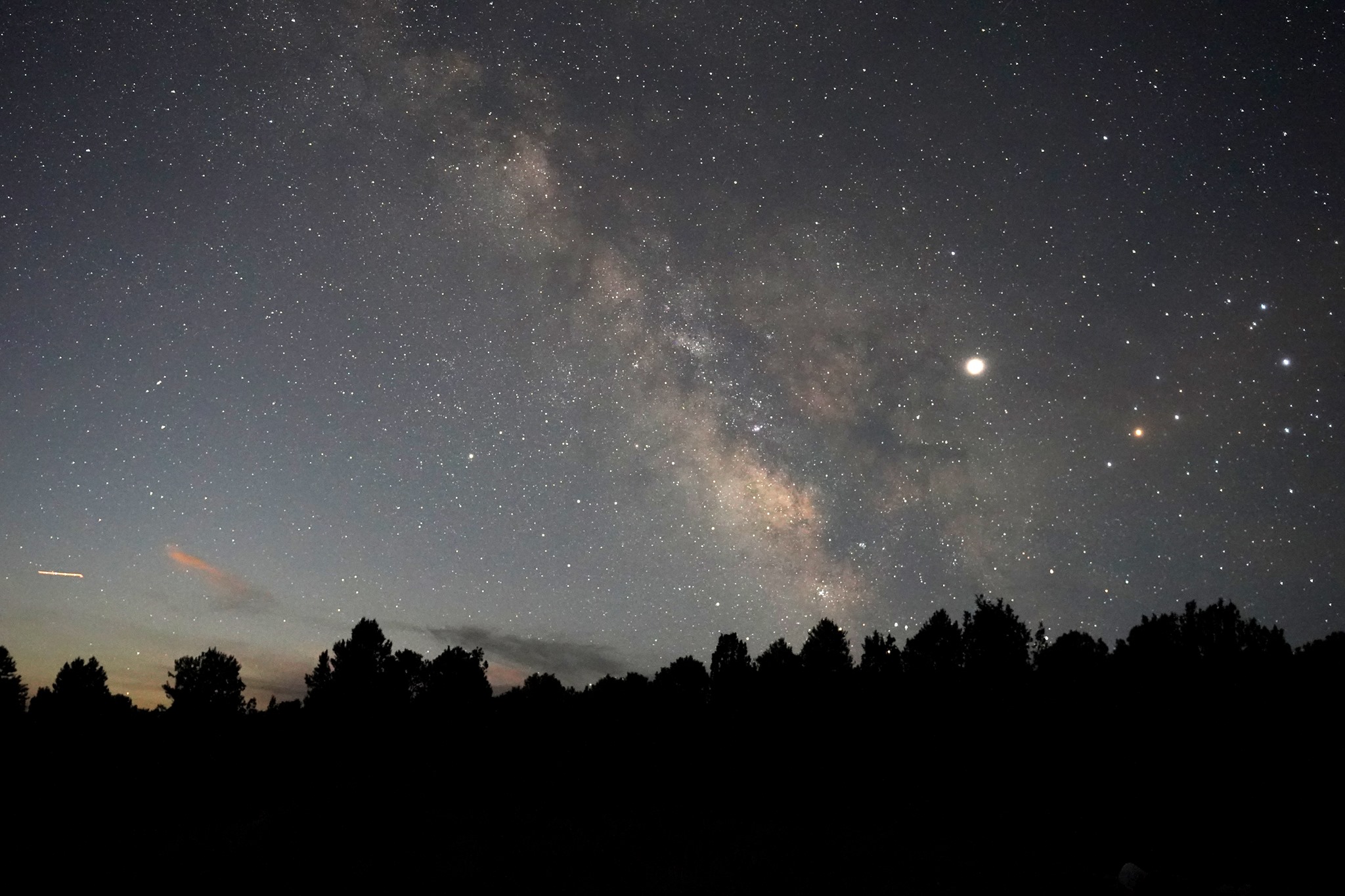 Houck has taken countless photos on his mountain trips, which he tries to take each weekend. With plans to hike Aconagua, the highest peak in the western hemisphere, it doesn't appear that he has any plans to slow down.
"My friends kind of make fun of me because I'm a hardcore photographer," he said. "I take that giant camera with me on every mountain."
The key to a good mountaineering photo is the same as solid software development: You need to have a plan – with some wiggle room. "Mountaineering requires a fair amount of planning but also a fair amount of flexibility," Houck said. "I go into software development as well with a plan. Having that combination of planning and being flexible helps me with the expectations in both fields."