The countdown to the third season of "Stranger Things" begins with Idaho National Laboratory. The research and work our scientists, engineers and technicians do to resolve the nation's energy and security challenges are anything but science fiction, unlike the "research" of Hawkins National Laboratory. As we eagerly await the release of season three, enjoy this seven-day countdown that intends to set the record straight about the people and research here at INL.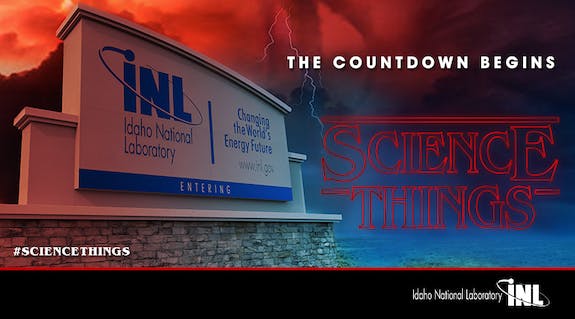 ---
Day 7
Science Fiction: The basement of Hawkins National Laboratory leads to a terrifying alternate dimension known as the "Upside Down."
Science Fact: The basement of Experimental Breeder Reactor-I is open for the public to explore during the summer from Memorial Day through Labor Day.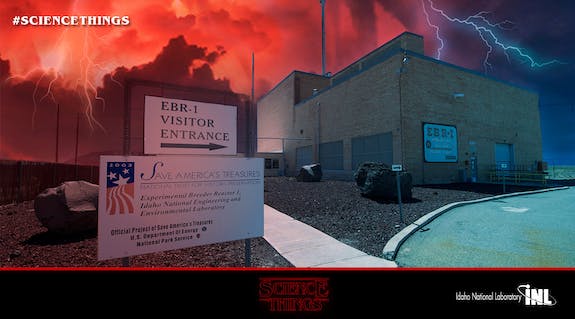 ---
Day 6
Science Fiction: Hawkins National Laboratory's operations reside in a single, box building.
Science Fact: Idaho National Laboratory's operations occur simultaneously across 890 square miles and inside a multitude of different buildings, such as the beautiful Energy Innovation Laboratory.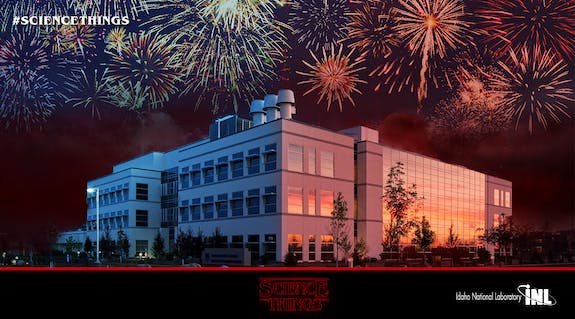 ---
Day 5
Science Fiction: The Christmas lights in "Stranger Things" are powered by paranormal activity from the "Upside Down."
Science Fact: On Dec. 20, 1951, four light bulbs at Experimental Breeder Reactor-I were the first in the world to be powered up with nuclear-generated electricity.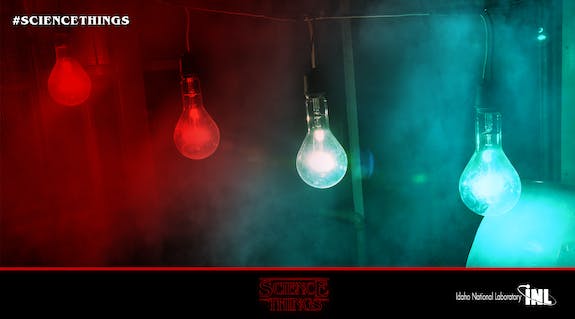 ---
Day 4
Science Fiction: Hawkins National Laboratory's focus is developing paranormal research on live human subjects.
Science Fact: Idaho National Laboratory focuses on developing and sustaining nuclear energy technologies, as well as protecting the nation's critical infrastructure.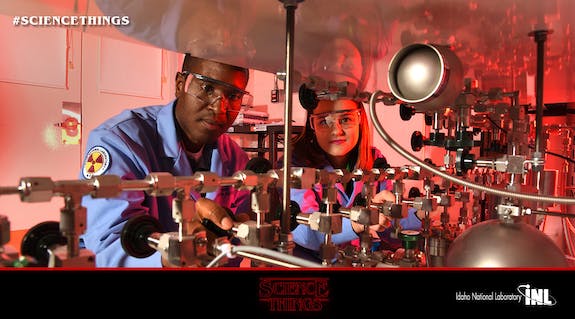 ---
Day 3
Science Fiction: Eleven can handle harmful items with telekinetic abilities powered by computer-generated imagery (CGI).
Science Fact: Technicians at INL's Hot Fuel Examination Facility handle hazardous materials inside large, shielded hot cells using electromechanical manipulators.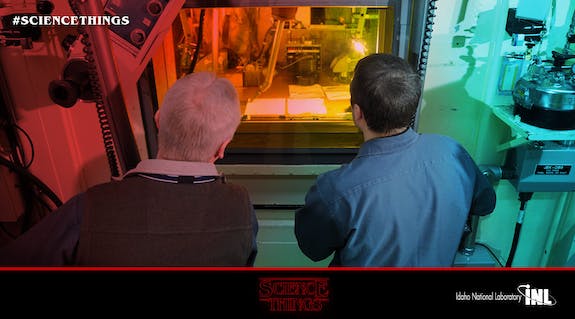 ---
Day 2
Science Fiction: Bob Newby works with batteries, radios and other electronics as the manager of the local Hawkins RadioShack.
Science Fact: INL's Battery Test Center technicians test batteries inside thermal chambers, including two walk-in chambers for full-size pack-level testing.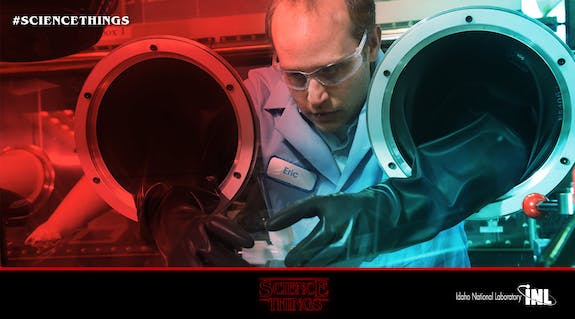 ---
Day 1
Science Fiction: By not moving on from the loss of fan-favorite Bob Newby, viewers are stuck living in the past.
Science Fact: While respecting the past is crucial in accomplishing our goals, INL is always looking forward to developing the energy solutions of the future.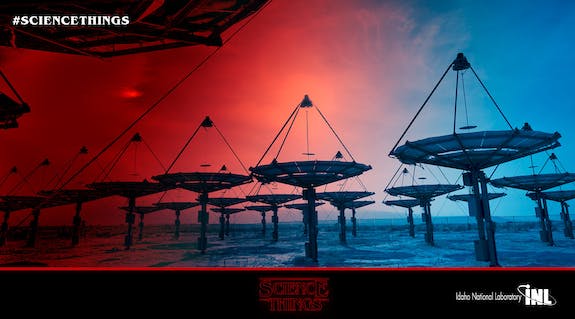 ---
*Note: All of the images in the campaign are artistically stylized.