An Aberdeen company is hoping to expand the market for alfalfa hay by developing a new type of protein product. Green Gold Development, LLC received 40 hours of research expertise under Idaho National Laboratory's Technical Assistance Program (TAP).
In 2016, Green Gold owners Chris Pratt and Scott Jackson developed a harvesting header that could separate nutrient-rich alfalfa leaves from their stalks. In traditional cutting and baling, 20% of a hay crop's leaves are left on the ground. Pratt's header fractionates the leaves, allowing the stalks to be baled as hay and fed to livestock.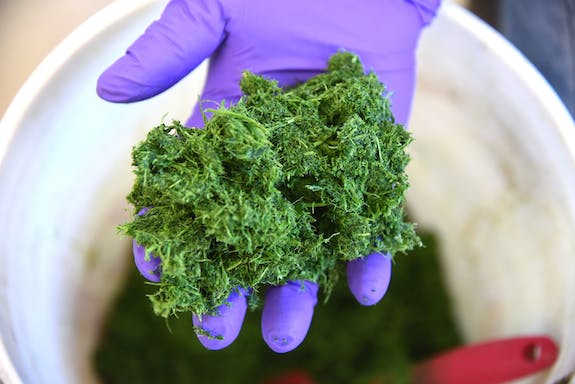 About the same time, Pratt ran into Neal Yancey from the Biomass Feedstock National User Facility (BFNUF) at INL. An Aberdeen native who'd known Pratt since they were in school together, Yancey's focus is typically on biofuel. But as they caught up with each other, they started playing "What If?"
They first talked about drying and pelletizing alfalfa leaves for fuel, something BFNUF has extensive experience doing. But the focus then shifted to protein. What if the fractionated alfalfa leaves ? 30% protein as dry matter ? could be converted into a protein product for use in nutritional supplements?
Alfalfa is a high protein crop, and its nutritional value is widely recognized.
From an environmental standpoint, alfalfa requires no nitrogen, as it builds topsoil rather than stripping it of nutrients. Farmers with the goal of sequestering maximum carbon in their soil normally plant alfalfa or canola. Alfalfa is a nitrogen fixer that puts lots of resources into its roots, keeps soil dry so as to reduce decomposition, and does the job even in degraded soils.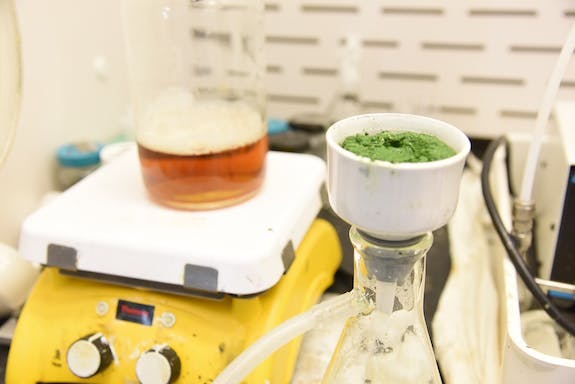 INL houses distinctive capabilities for characterizing the physical chemical properties of biomass materials, and Green Gold was able to access them via the TAP support program. Each year, the program offers up to 40 hours of expertise to about a dozen small businesses that intersect with the lab's mission areas. The assistance is available only when comparable expertise cannot be found in the region.
Under TAP, INL has helped a wide range of companies, including a Pocatello company needing battery testing for portable solar power units to an inventor with a device capable of restoring broken underground power lines six times as quickly as standard methods.
For Green Gold, TAP assistance started in early September in the INL Biomass Characterization Laboratory. With Green Gold providing the alfalfa leaves, INL's task was to produce 5 pounds of protein product.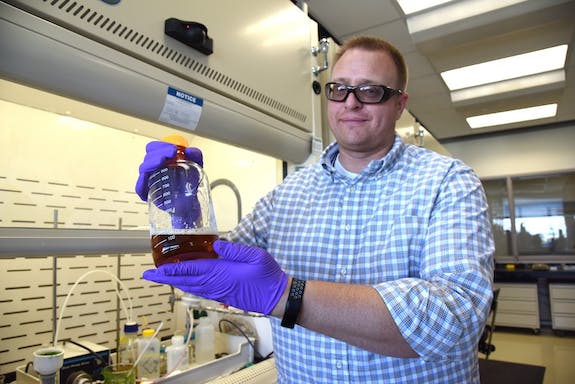 What Pratt hopes to produce with INL's Brad Wahlen is 5 pounds of protein product to take to potential customers. A cooperative research and development agreement (CRADA) could be the next step, Yancey said. Under the Federal Technology Transfer Act of 1986, a CRADA is intended to speed the commercialization of technology, optimize resources and protect the private company involved.
Learn more about the Biomass Feedstock National User Facility at INL.