For Idaho National Laboratory, it's a source of pride any time one of its small business vendors receives an honor at the state, regional or national level.
Most recently, RED, Inc., an Idaho Falls company that provides clients across the nation with technical writing and editing, graphic design and illustration, and project management, has been named Region 10 Small Business Subcontractor of the Year by the U.S. Small Business Administration. Region 10 includes Idaho, Washington, Oregon and Alaska. This is the first time an INL vendor has won the award, which is announced every year in conjunction with National Small Business Week, established in 1963 to recognize outstanding small business owners for their personal successes and contributions.
"Every year, we nominate small businesses for SBA awards, and nominating RED, Inc. for this award was a natural," said Stacey Francis, INL's Small Business Program manager. "They go out of their way to help us solve some of our most significant challenges."
In fact, RED, Inc. has its roots in INL. Its founders, Linda Keele, Angela Johnson and Vicky Frazier, all worked for the lab before they decided in 1993 to strike out on their own. After a two-year learning curve, they landed their first major contract with the lab's management and operations contractor. Today, RED, Inc. holds the master contract for graphics support.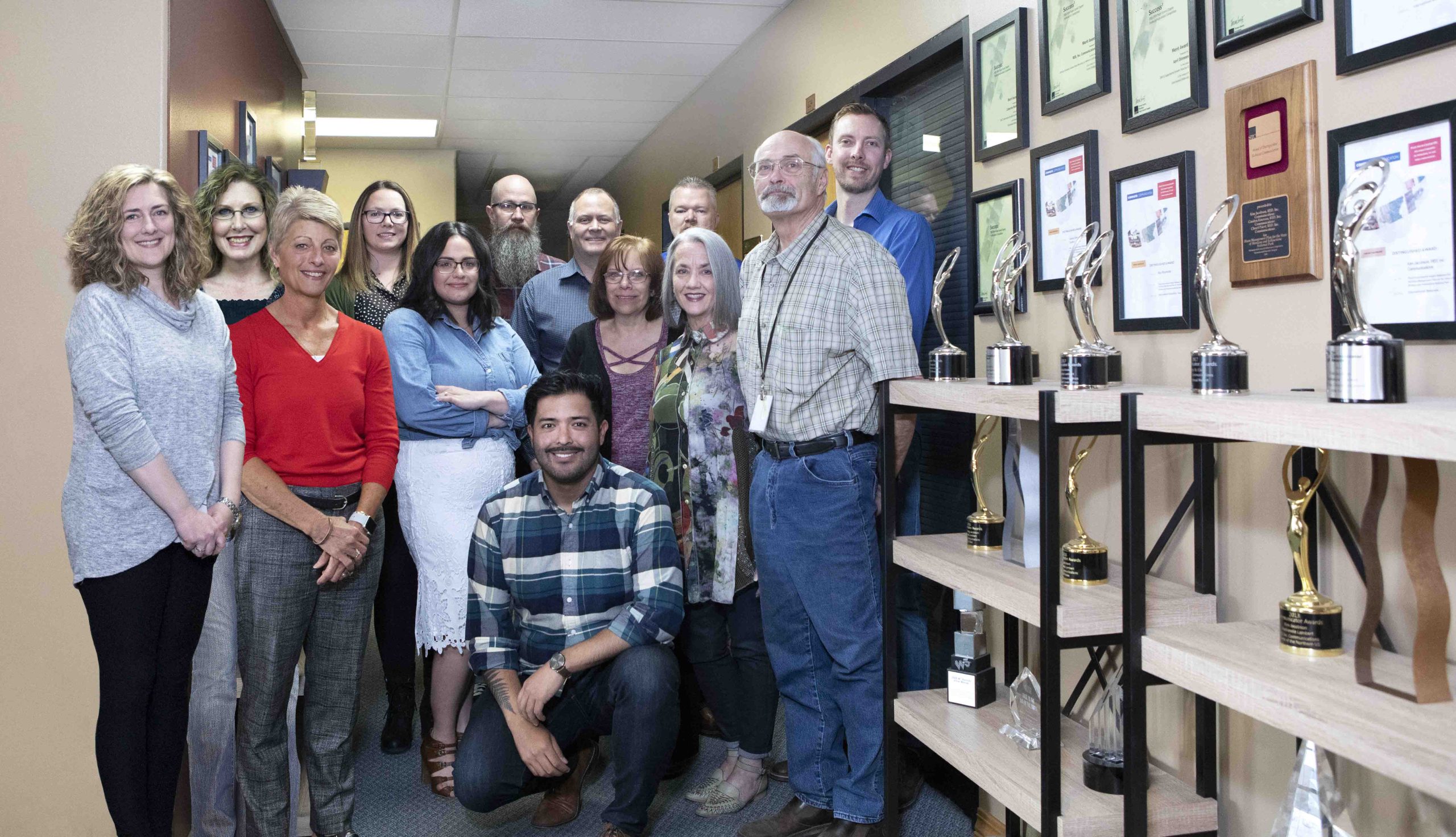 INL has had small business vendors recognized before, especially by the U.S. Department of Energy. CRI Advantage was named DOE Small Business of the Year in 2008. INL and Portage Environmental were recognized in 2010 by DOE's Mentor-Protégé Program, which seeks to encourage DOE prime contractors to assist small disadvantaged businesses. And in October 2018, Walsh Engineering Services, an Idaho Falls-based engineering firm that works with INL and other government and commercial clients, was named Small Business of the Month by the U.S. Senate Committee on Small Business and Entrepreneurship.
"I think it's just a good indicator of the quality of the small businesses we have working with us that they can compete at such high levels," Francis said.
Keele, now RED, Inc.'s CEO, was a technical writer when she and her partners decided they could help environmental remediation and waste management subcontractors with their technical writing and documentation. "We just saw a niche, that there was a need for that kind of service," she said. In the quarter century since, RED, Inc. has grown to become a company of more than 100 people, with offices in Boise and Albuquerque, New Mexico.
Small businesses are essential to INL's success, said Lab Director Mark Peters in a recent news release. "At INL, we believe that small businesses are an indispensable asset to the energy industry, enabling us to fulfill our mission and vision," he said.