Tomorrow's STEM breakthroughs require tomorrow's STEM workforce. That's why Idaho National Laboratory is working to change the science, technology, engineering and math landscape. 
INL's K-12 STEM program offers a variety of outreach events and other learning opportunities to plant the seeds for innovation and show young women what their future could hold: potential careers in STEM. The Inclusion & Diversity team works every day to create success through an empowered, inclusively diverse workforce.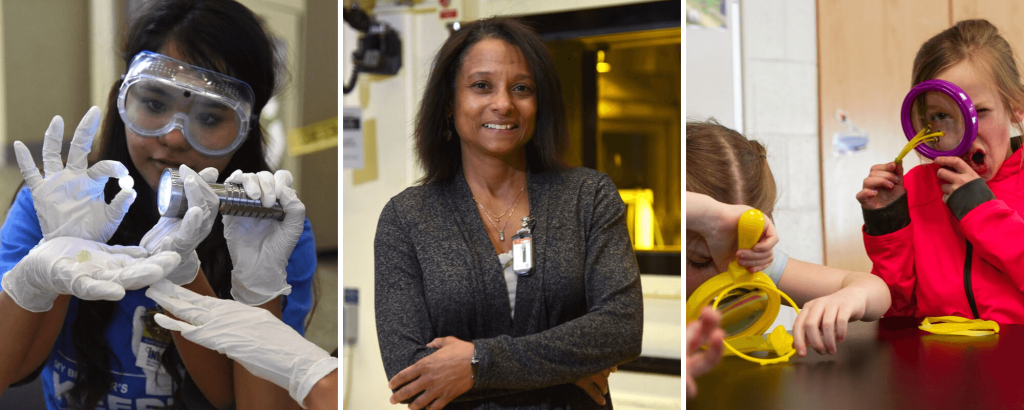 For more information on how INL supports the present and fosters the future of women in STEM, read more about our programs below.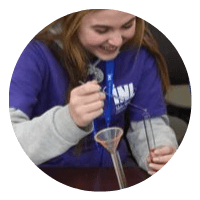 The mission of INL's K-12 STEM Program is to inspire Idaho's future STEM workforce; impact students, teachers and families by integrating best practices in STEM education; and empower employees to become STEM mentors to transform K-12 STEM into a driver for innovation.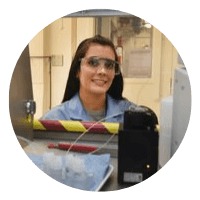 INL Inclusion & Diversity Team
INL's Inclusion team works to create a culture of inclusion where every person can maximize their fullest potential. When people feel included and valued, they can concentrate on the work that matters, be more creative, and work safely.
We invest directly in our people, and we keep them engaged by providing leadership, educational and outreach opportunities for everyone.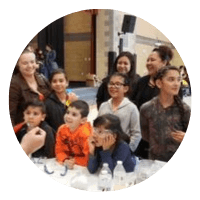 By Michelle Goff, Idaho National Laboratory 
INL provided a grant and several eager volunteers to one local elementary school's after-school programs to help students who speak Spanish as their first language learn more about the possibilities in STEM. 
The event taught these young students that they are capable of anything, and educated them about the possibilities available in the sciences right here at home. Seeing role models who spoke their language share stories of working in STEM has helped empower these children and encourage them to continue pursuing academic interests.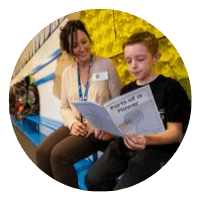 INL Support Helps Temple View Elementary School Achieve Idaho's First STEM School Designation
Leslie Wright, Idaho National Laboratory 
After STEM School Designation language was passed into law during the 2017 Idaho legislative session, many schools set a goal of reaching this certification.
Temple View was the first public school in Idaho to successfully achieve it, and was designated in November 2018. It remains the only fully public STEM elementary school statewide. The INL science lab was a crucial aspect to successfully meeting the evaluation criteria.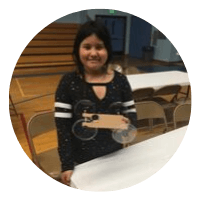 INL Brings Engineering to Rural North Idaho Schools
Leslie Wright, Idaho National Laboratory 
The state of Idaho is vast and often rural, making the prospect of statewide outreach an occasionally daunting one. This didn't stop INL's K-12 STEM outreach team from conducting three full days of outreach almost 600 miles from home. On the contrary, working with underrepresented students – which includes not only first-generation students, female students and students of color, but also those who live in rural and remote locations – is a major cornerstone of INL's STEM outreach goals. 
Learn More About Inclusion & Diversity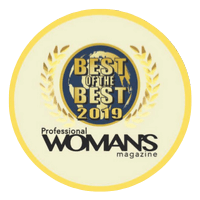 Idaho National Laboratory News Release
Professional Woman's Magazine (PWM) has named Idaho National Laboratory a 2019 Best of the Best Top Government & Law Enforcement Agencies. The annual review is an evaluation of the nation's employers, initiatives and government agencies to provide the latest information and guidance on leading companies.
It encourages active outreach and diversity policies among corporations and government agencies. The evaluation's nonbiased results show that INL's efforts to create an inclusive environment for all are making a difference.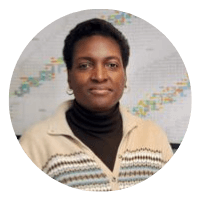 Finding the Leader Within: INL Celebrates Women's History Month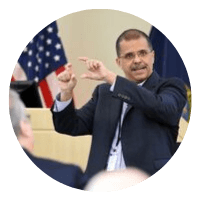 Six Things you Need to Know About Psychological Safety
Julie Ulrich, Idaho National Laboratory
What does it mean to feel "psychologically safe?" It means you don't feel anxious or threatened, but feel like you can be open, honest and transparent. "If you are not feeling psychologically safe," said Martin, "you can't focus on basic tasks, let alone achieve excellence."
That's why we can't minimize the impact of psychological safety. When people are not feeling safe, performance suffers. A workplace that embraces inclusive diversity, where people truly trust and rely on each other, enhances scientific outcomes and makes INL an even better place to work.