Net-zero event fosters collaborative efforts to create energy security for Idahoans 
---
Idaho National Laboratory (INL) brought together community, business, utility and government leaders as part of its Net-Zero Fair to discuss how the lab can help eastern Idaho achieve net-zero carbon emissions. 
INL announced its goal to achieve net-zero emissions by 2031 last year on Earth Day. Since then, the laboratory has completed a sitewide assessment of its carbon emissions and created a net-zero carbon emissions strategy. This includes pursuing an advanced nuclear reactor that can generate clean, abundant energy; replacing INL's vehicle fleet with electric and hydrogen models; and using renewable energy to power its buildings, among other initiatives. 
Speakers included the Department of Energy's Manager for the Idaho Operations Office Robert Boston, Idaho Falls Mayor Rebecca Casper, Idaho Power's Economic Development and Innovation Advisor Johnny Anderson, Idaho Falls Power General Manager Bear Prairie, Idaho National Laboratory Director John Wagner, and INL Net-Zero Director Jhansi Kandasamy. INL invited representatives from local mayors' offices, chambers of commerce, public works departments, state coalitions, the Department of Energy, Idaho Department of Environmental Quality, utility companies, and other organizations to attend the event.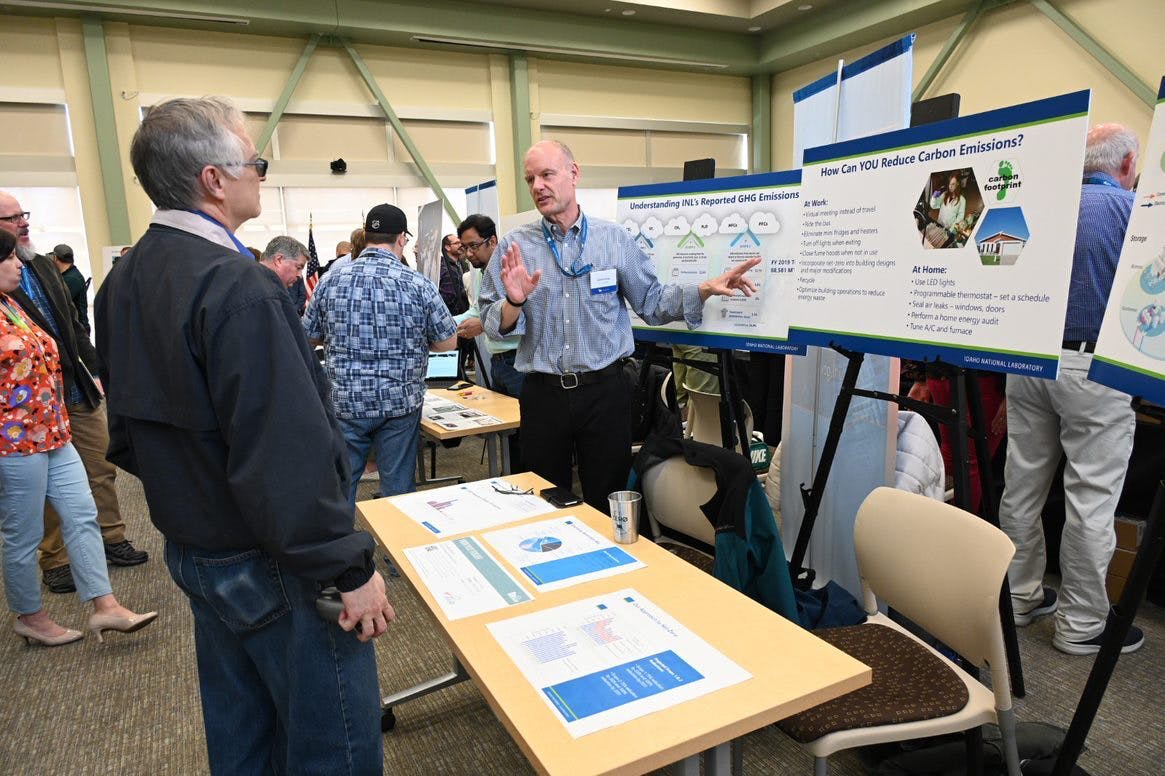 "Moving INL to net-zero emissions will take a deeply collaborative approach," said INL Net-Zero Program Director Jhansi Kandasamy. "By working together with government, community, utility and industry leaders in the region, we can achieve our goals here at the lab, and also help eastern Idaho and, ideally, the entire state work toward net-zero." 
Attendees expressed significant support for INL's pursuit of nuclear power on-site along with hydrogen production and storage facilities. They also recognized the need for INL to partner with utility companies, industry, community leaders, and local municipalities to achieve net-zero goals.  
"Partnering with INL on net-zero is helping to inform leaders about best practices in carbon reduction across a broad spectrum of city operations," said Idaho Falls Mayor Rebecca Casper. "As we learn from our collaboration and apply what we learn, I expect Idaho Falls will become a model for cities across the nation as we all work toward dramatically reducing carbon emissions over the next two decades."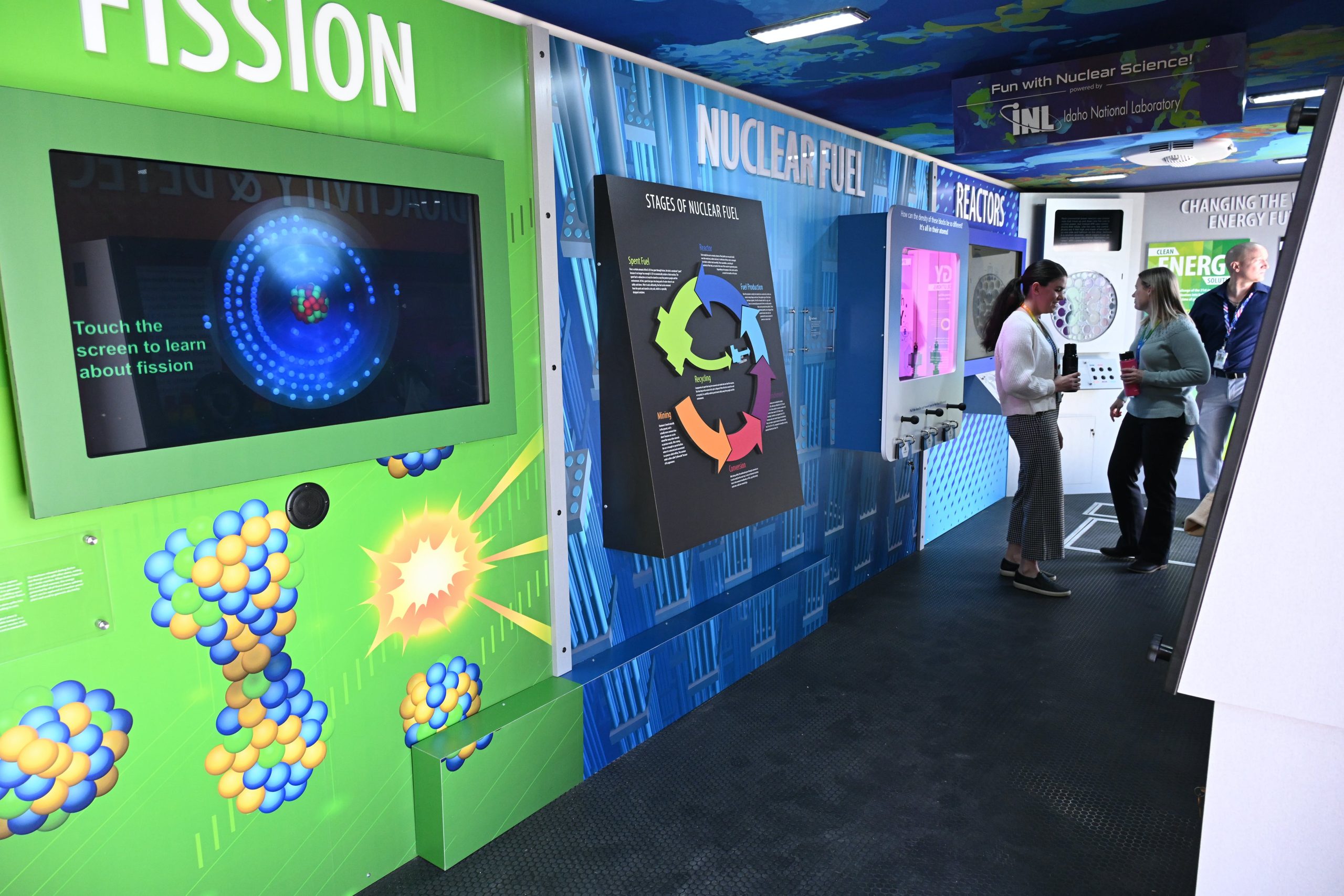 Deploying an advanced reactor could benefit local utility companies seeking to incorporate more reliable and economical forms of green energy as they retire coal-fired power plants. These plans also have the potential to demonstrate the effectiveness of microgrids in providing stable and high-quality power to community needs. 
"INL's net-zero vision aligns with the work we are doing here at Idaho Power to provide 100% clean energy by 2045," said Idaho Power's Economic Development and Innovation Director Megan Ronk. "As we continue to move away from coal and invest in more clean energy resources, we're excited about INL's innovative approach to increasing reliable, clean energy across the region." 
The representatives from government, utilities, businesses and the community who attended the event agreed that INL's plan for net-zero would prove an effective blueprint for the state to achieve similar goals.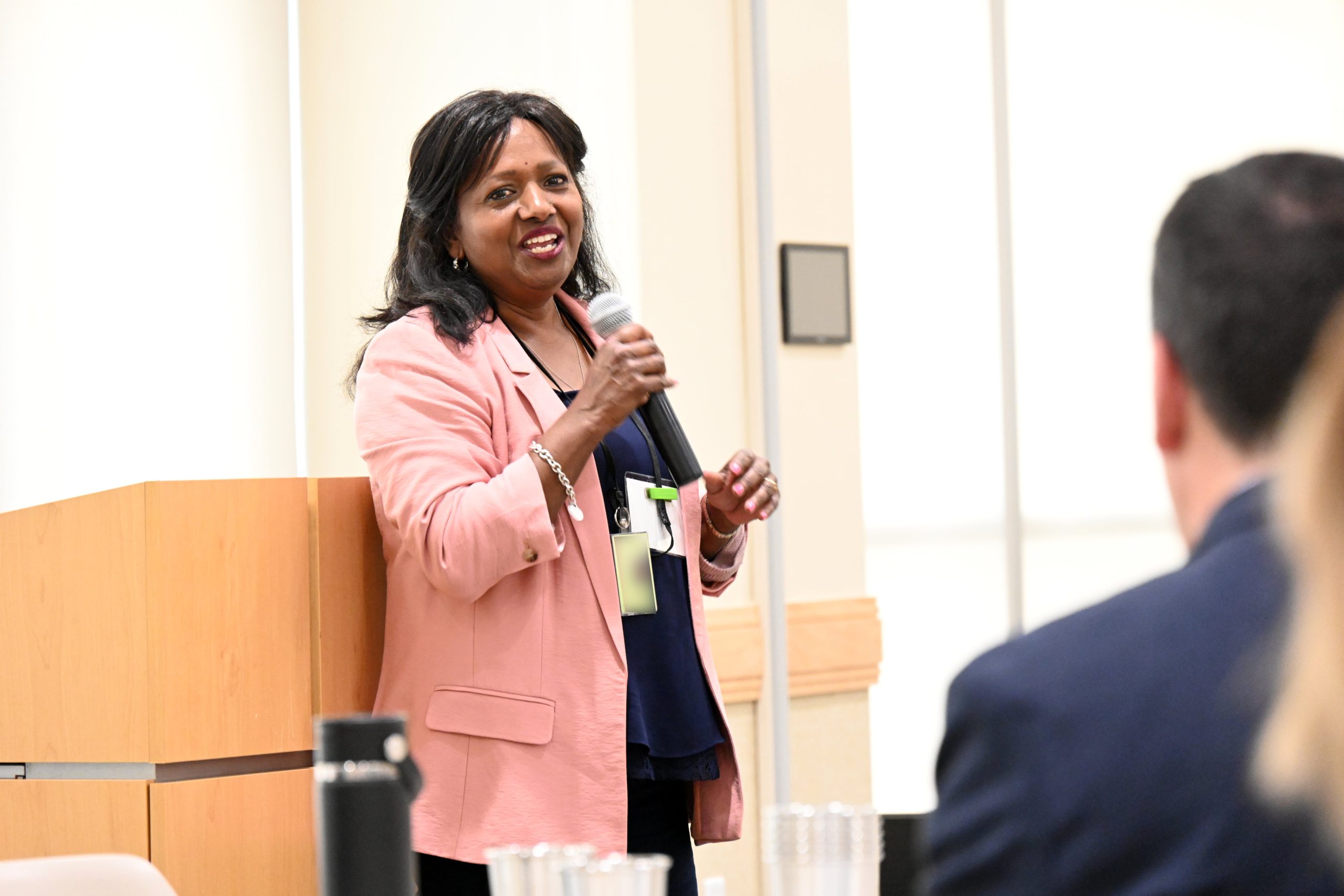 Learn more about INL's Net-Zero program on the INL Net-Zero website.