State of Idaho, Idaho National Laboratory celebrate opening of new buildings
Idaho National Laboratory, the Idaho State Board of Education, and the Idaho State Building Authority officially opened two brand-new buildings in Idaho Falls today: the Cybercore Integration Center (CIC) and the Collaborative Computing Center (C3).
Held at the C3 facility, the ribbon-cutting ceremony included remarks by INL Director Mark Peters; Robert Boston, manager of the U.S. Department of Energy's Idaho Operations Office; Idaho Lt. Gov. Janice McGeachin; Idaho State Board of Education member Dave Hill; Idaho State University President Kevin Satterlee; University of Idaho President C. Scott Green; and V.L. "Bud" Tracey, chairman of the Idaho State Building Authority. Open houses and tours of both facilities were offered.
Totaling close to 150,000 square feet, the C3 and CIC buildings represent an endeavor by the state and INL to expand collaboration and employment opportunities for Idaho university students. Construction of the new buildings was financed by an almost $90 million bond approved by the Idaho Legislature in March 2017. INL and the state of Idaho have a long history of collaboration and partnership through joint research programs with Idaho's three public universities – Idaho State University, Boise State University and University of Idaho – state agencies, and private industry. Like the nearby Center for Advanced Energy Studies (CAES), which opened in 2009, CIC and C3 are owned by the state and leased to INL.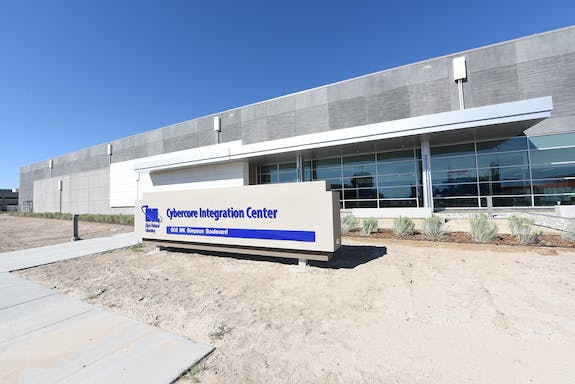 The Cybercore Integration Center will serve as a research, education and training facility for cybersecurity work. The state-of-the-art collaboration facility brings together federal, state, academic and private industry representatives to jointly design and develop resilient infrastructure that can withstand current and future threats, ranging from cyberattacks to natural disasters. It contains reconfigurable and electronic laboratory space, training and demonstration areas, and office suites, all focused on securing the nation's critical infrastructure control systems and related components.
The Collaborative Computing Center will soon be the new home of INL's Falcon and Lemhi supercomputers, and next year will welcome Sawtooth, expected to be one of the most powerful supercomputers in the Pacific Northwest when it goes online. Students from across Idaho already access the modeling and simulation capabilities of Falcon and Lemhi through the Idaho Regional Optical Network (IRON).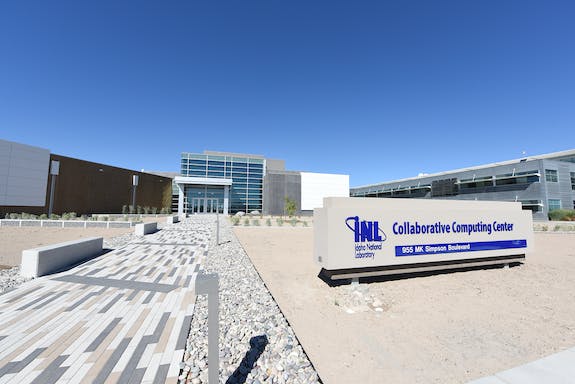 "These facilities not only will enhance INL's supercomputing and cybersecurity capabilities, but also serve Idaho's university students and faculty for decades to come," said INL Director Mark Peters. "All of us at INL are proud to partner with the state to educate and train our students for great career opportunities, and we're thankful to everyone who made this possible.
"The construction and opening of these facilities would never have happened had the leaders at the state of Idaho and INL not come together in partnership," said Idaho State Board of Education member David Hill. "This really is a reimagining of higher education and the pooling of available resources within our state to build an integrated educational ecosystem for Idaho."