If there's a simple rule in Loren Webb's family with regard to Idaho National Laboratory and the opportunities it offers, it might be "get your foot in the door, then work hard."
It worked for him in 1955, when he started as a laborer for Phillips Petroleum, the main contractor at what was then called the National Reactor Testing Station. It worked for his son, Kelly Webb, who started with security in 1983, and his daughter-in-law, Sheri Webb, who came on as a secretary at the Test Reactor Area the following year. Most recently, his granddaughter, Nikki Huntsman-Peterson, got a job as an administrative assistant and has since transitioned to programming and technical writer jobs.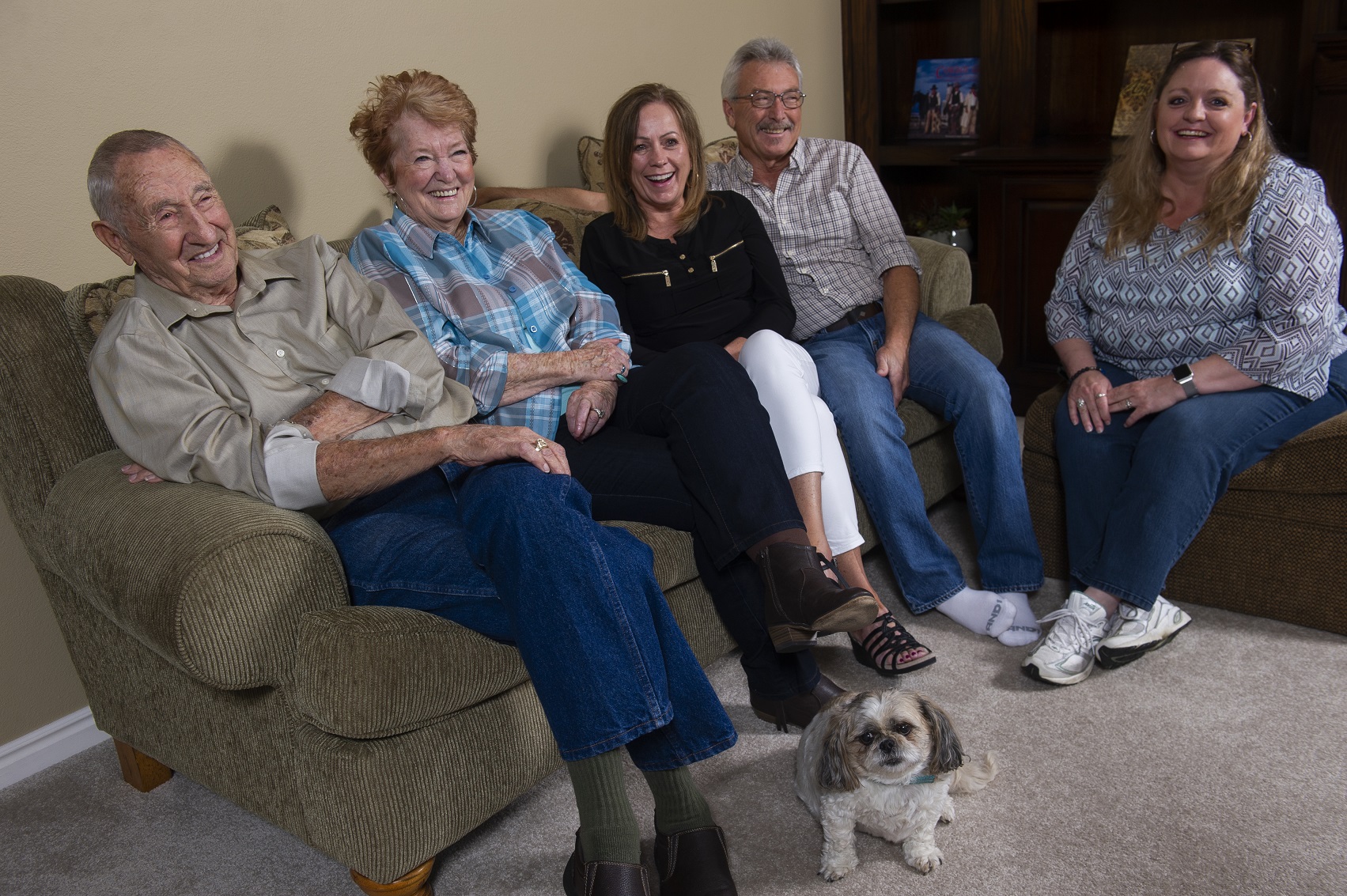 When she first got hired on, Huntsman called her grandfather for advice. "He told me, 'Work hard, invest in your retirement and take advantage of all the opportunities,'" she said. "It really touched me how proud of me he was."
Originally from Ucon, Webb, now 90, was a Korean War veteran in his mid-20s when he went to work at the site. He started out with simple tasks such as cleaning sidewalks. "You name it, I done it," he said. But by October, he was involved in electronic communications at the Central Facilities Area (CFA).
While most days involved the everyday business of laying wires and cables to facilities at all corners of the desert Site's 890 square miles, Webb participated in a few landmark events in the Site's early history. He was on the team that got electricity from the Borax-III reactor to the city of Arco in 1955, a two-day, touch-and-go effort. The night of the 1961 SL-1 reactor accident in which three men were killed, he was a first responder, laying cable around the crippled reactor.
By the time President Lyndon Johnson visited Idaho in August 1966 to designate Experimental Breeder Reactor No. I a National Historic Landmark, Webb had risen to be in charge of the Site's telecommunications operations, a position he held until his retirement in 1986. It involved switchboards at CFA and in town, managing 18 switchboard operators. He oversaw payments, and negotiated with Mountain Bell.
Starting with copper wire in the '50s, "It was one continual upgrade, new facilities and new technologies," he said. His last job involved a contract to upgrade the Site to fiber-optic cable.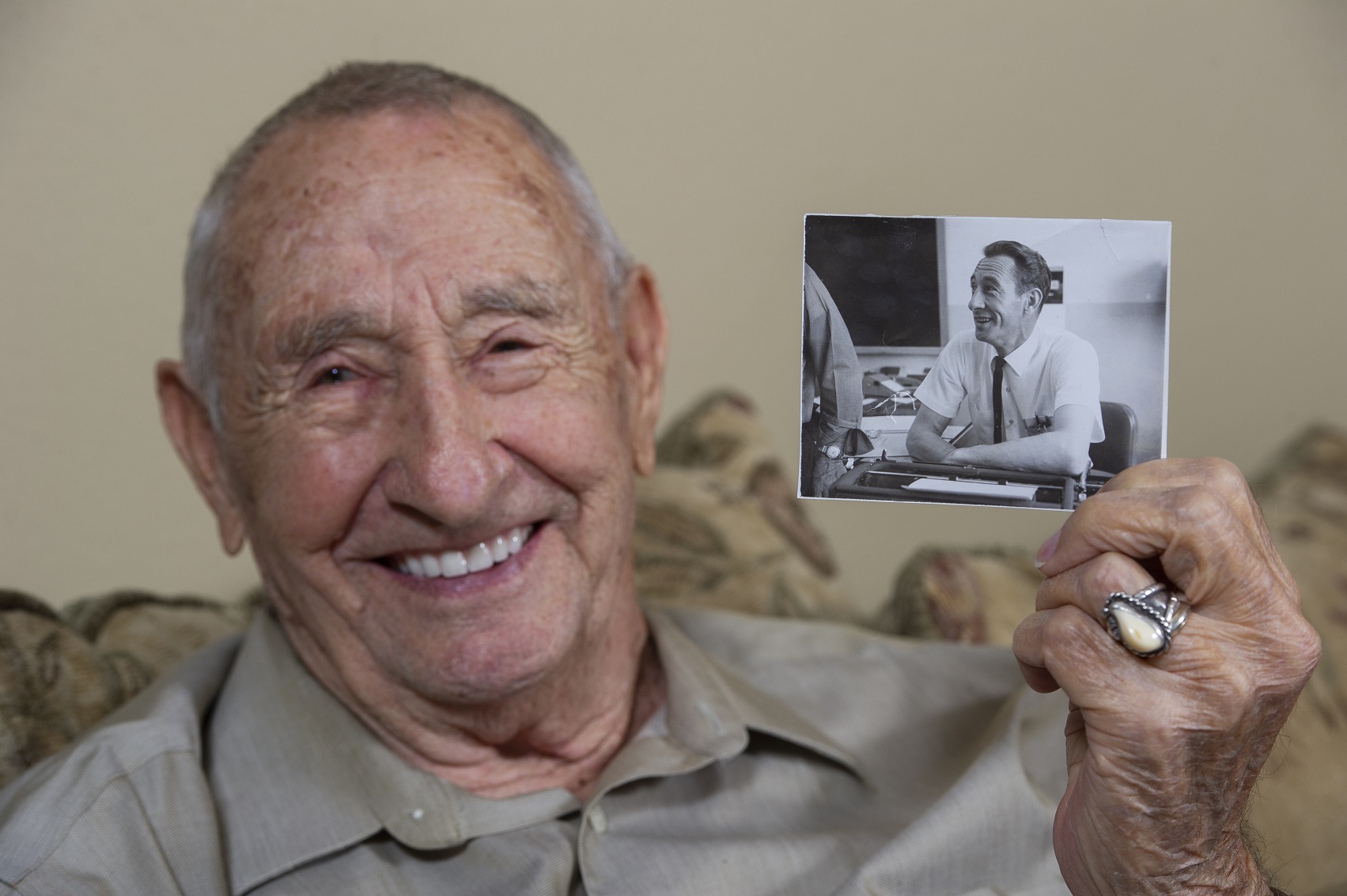 The LBJ visit was without question the most challenging and rewarding day of his career. In addition to EBR-I, Johnson and his retinue traveled by helicopter to EBR-II, and CFA (where the party ate lunch). At all times, the president had to have telecom service every 50 feet.
The White House had asked for telecommunications to be strung from the East Butte of the Twin Buttes. Taking spools of cable up the mountain, one team member stepped on a rattlesnake. While his boot protected him from being bitten, he was startled enough to drop the spool and watch it roll down the hillslope.
The $150,000 cost of the presidential visit exhausted his budget for the year, Webb said. For his efforts, he received two letters of appreciation, one from the White House and one from W.L. Ginkel, the head of the Idaho Operations Office of the Atomic Energy Commission, predecessor to today's Department of Energy.
As was typical of the times, Webb didn't share a lot about his work when he was home with the family. "It was just dad going to work," said his son, Kelly, who got a security job with American Protective Services in 1983.
Eyes open for better opportunities, Kelly soon bid on a security position that was open at Argonne National Laboratory-West. Once there, he moved to manufacturing, building subassemblies for EBR-II by hand. By the time the Integral Fast Reactor project was shut down in the mid-90s, he was at the Hot Fuel Examination Facility, where he found himself remotely disassembling the subassemblies he'd built a decade earlier. A career highlight for Kelly was supporting the launch of NASA's New Horizons mission to Pluto whose power source was assembled and tested at INL.
ANL-West became INL's Materials & Fuels Complex (MFC) in 2005, a transition that Kelly and his wife, Sheri, got to witness first-hand. Like her husband, Sheri came to work at the Site in the early '80s, first as a secretary at the Test Reactor Area (when typewriters were still in use), then in security, and later into environmental monitoring, starting her career in Project Management, where she still works today.
Nikki's father, Varcel Huntsman, also worked at INL before moving to Arizona to work at the Palo Verde nuclear power plant. She has been amazed at the opportunities the lab has offered her in five years. In 2014, she was working a $10/hour job, and falling further and further behind. Sheri, her aunt, directed Nikki to INL's Careers webpage and told her, "Just get your foot in the door." She was hired as an administrative assistant, then became a programmer and now is now a technical writer and editor.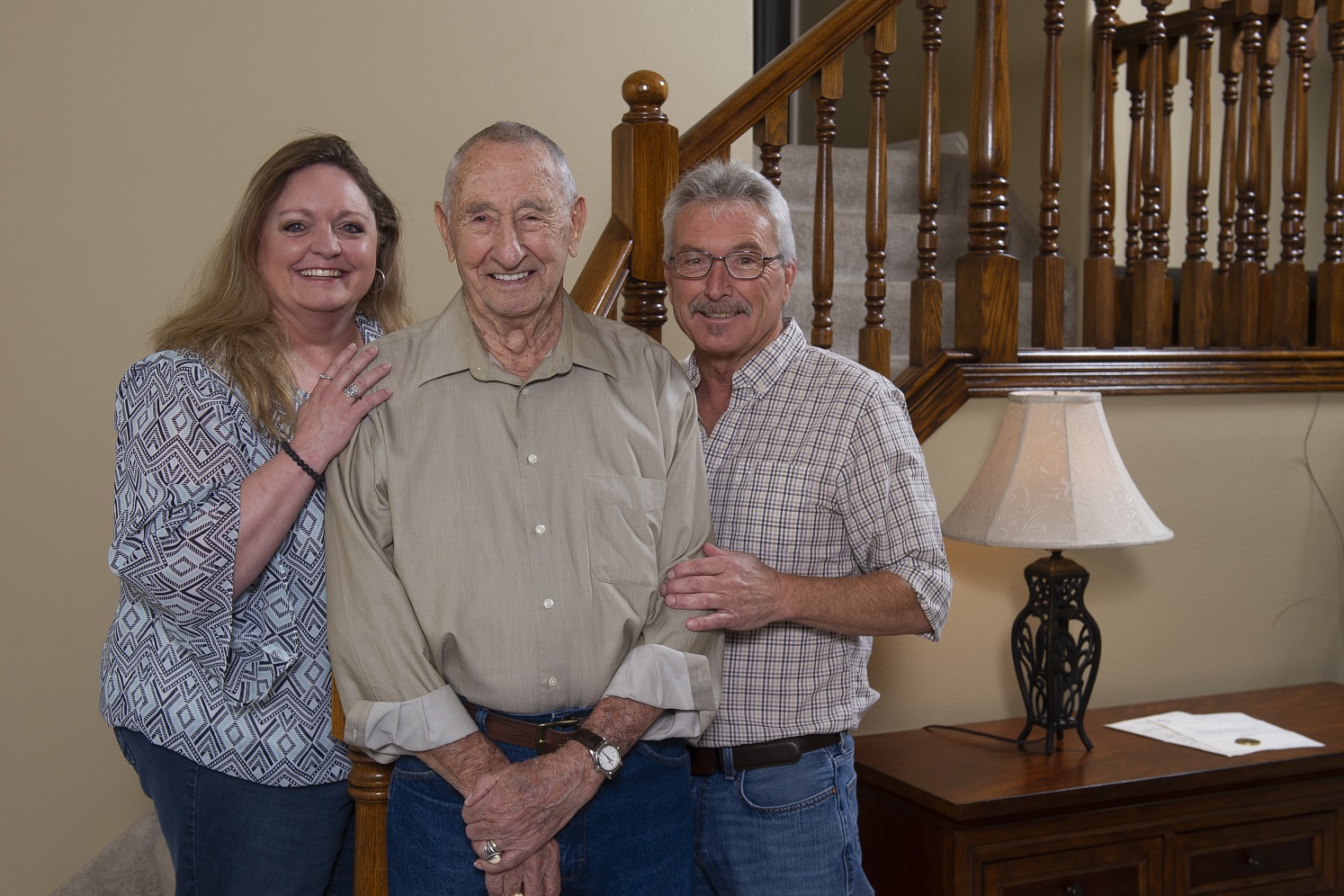 As a third-generation site employee, she takes a lot of pride in her family being part of a much bigger story and a rich history. Watching people retire, she and the rest of the family wonder about the institutional memory going out the door.
Sheri said, "The things I love most about the INL, besides the wonderful people we have all worked with, are the opportunities it has afforded our family, the rich history, diversity, and the bright future for our children and grandchildren."