Around the world, advanced lithium-ion (li-ion) batteries are used for so many of the products we see as relative necessities: cars, airplanes, drones, cellphones and other electronics, to name a few. But as these batteries become bigger and bigger, and as we begin to need more and more energy density and fast charge capability, they are facing greater stress and possibility of catastrophic failures in their functioning. Catastrophic failures may come in the form of temperature runaway accompanied by fires and explosions. They are addressed in the news from time to time; recent stories have most notably highlighted explosions in Samsung cellular devices and Boeing aircraft. However, with a new technology developed by INL's Energy Storage and Advanced Vehicles Principal Scientist Dr. Sergiy Sazhin and his colleagues, the risk of catastrophic battery failure can now be significantly reduced.
"The li-ion batteries contain flammable components, therefore, I realized that as batteries become larger and larger, that's going to become a serious safety problem sooner rather than later. So I took the initiative to begin looking at solutions," Sazhin explained.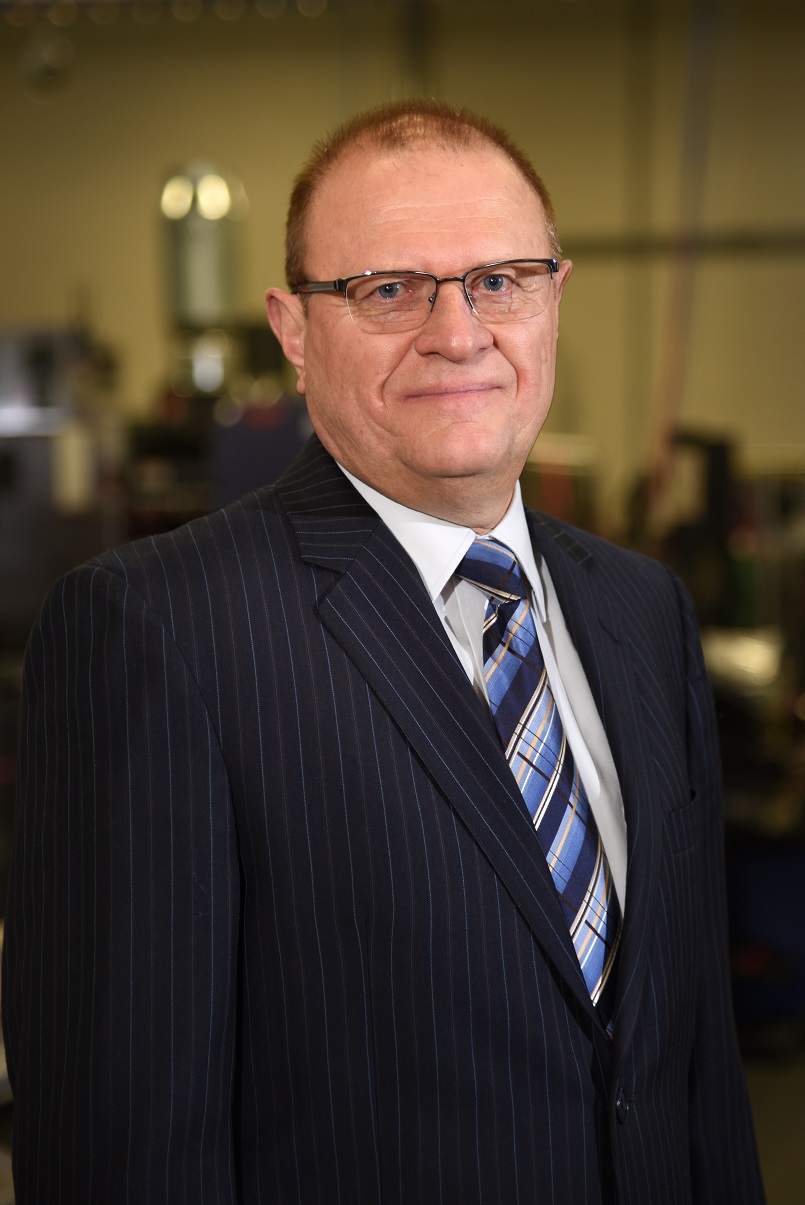 The solution Sazhin and his team found was patented as a technique later named the Battery Health Sentry technology, which rapidly detects the kinds of incipient internal and external shorts in li-ion batteries that lead to these catastrophic failures. It is a fast, noninvasive, and cost-effective method of detecting potential battery problems, as many technological industries begin developing larger, more complex and high-performing li-ion batteries. The Battery Health Sentry method detects elevated self-discharge due to shorts in battery cells, which is usually a clear sign that the cell is in danger of thermal runaway. The method will save companies millions of dollars by allowing them to quickly determine which battery cells are defective and thus more quickly move the high-quality batteries to the marketplace, with confidence in their safety.
Sazhin has a wide array of experience in electrochemical research and experimentation. His career has spanned decades as well as countries, beginning at the Ukrainian Academy of Sciences, where he led research on a variety of battery systems. His work continued at the Samsung Corporation in South Korea, where he instigated research and development on new battery electrolytes, electrolyte purification techniques, and electrode development for industrial-use li-ion batteries.
"At Samsung, I was fortunate enough to meet the CEOs of U.S. companies, and one of them offered me a job opportunity working in the states for Moltech Corporation," Sazhin explained. "I immigrated to the U.S. with a work visa, receiving my green card under the status of "Aliens of Extraordinary Ability," and then became a U.S. citizen."
He worked at Moltech and Rayovac corporations before joining INL in 2007. He is now the principal investigator on diagnostic and prognostic testing of advanced batteries for electric vehicles and new methods of electrochemical characterization of battery components.
Sazhin began developing the Battery Health Sentry method in 2013, receiving sporadic funding through the Laboratory Directed Research and Development (LDRD) program, a Technology Commercialization Fund, and INL's Innovation Development Fund. "It has not always been easy to get money for continued research on this project, but it has been very worthwhile. I am glad to see Battery Health Sentry working," Sazhin said. He is grateful for the opportunities to continue to advance his work at the lab.
"People expect a certain level of efficiency and safety from their batteries," Sazhin said. "As more and more people are switching to electric vehicles, those expectations will increase greatly, which means we will constantly have new opportunities to improve on our battery technologies."
With 46 patent/invention publications, and 90 papers and conference publications, Sazhin is an accomplished and seasoned researcher. Growing up in Ukraine, scientific study was always a part of his life. His father was a renowned Ukrainian scientist, and Sazhin decided early in life that he wanted to work in electrochemical research, focusing on clean sources of electrochemical energy, primarily batteries. When Ukraine's national priorities shifted away from science, he began working to find scientific opportunities in other nations, which brought him to South Korea. "I was raised with the vision that science and technology together are the societal driving forces for making the life of mankind better," Sazhin said.
Although he has lived with his family all over the world, Sazhin has loved spending the past decade in Idaho. He explained that his wife, Olena, has supported him in all endeavors since he was a student. They enjoy being out in nature, visiting Island Park and other locations during the summers, gardening, and especially searching for wild mushrooms and berries. He feels fortunate to be able to live, work and conduct research as a citizen of the U.S.
"One thing I've learned in my years of research is that scientists are really the same everywhere," Sazhin said. "I've gotten to work with knowledgeable and interesting people from different backgrounds and cultures, under different political environments. In general, these people are pursuing the same goals I am: the advancement of science and technology for future generations, and all humankind."