The Biomass Feedstock National User Facility (BFNUF) at Idaho National Laboratory helps industry efficiently and economically transform biomass such as crop wastes, switchgrass and municipal solid waste into energy.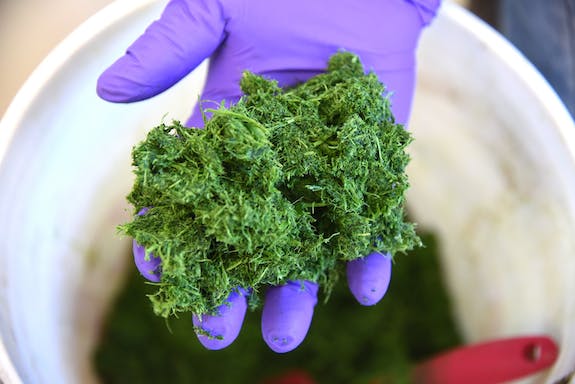 In a sense, they're spinning straw into gold. But as the bioenergy industry evolves, so does the research equipment.
That's why the BFNUF's Process Development Unit (PDU) is being reconfigured to allow for improved processing of biomass into forms that are readily converted to biofuels and bioproducts. The fully integrated facility can process raw biomass materials into biorefinery feedstocks, from bench to pilot scale.
Its vast capabilities make it the flagship of the BFNUF. The innovative, modular and reconfigurable design helps bioenergy companies find the best way to convert feedstock into fuel. Support for the new capabilities has come from the U.S. Department of Energy's Bioenergy Technologies Office (BETO).
EFFICIENT SCREENING COLLECTS HIGH-VALUE MATERIALS
Some of those changes will facilitate a type of processing called anatomical deconstruction, which can keep like parts of plants together – for example, sorting the leaves into one bin and the stems into another. Other changes will improve the ability to process feedstocks such as household garbage.
"Anatomical deconstruction is one way to maximize the efficient use of feedstock and increase the value of biomass," said Directorate Fellow Quang Nguyen. "Other reasons for the reconfiguration include adding new capabilities to process a wide range of biomass materials – including municipal solid waste – more effectively to meet the users' specifications."
Anatomical deconstruction breaks the plant down for more precise separation, said Michael Clark, an INL lab manager. For example, with corn stover – the remains of a corn plant after harvest – anatomical deconstruction might separate leaves from the stalk. The end goal is to sort the material into desirable fractions.
"Some fractions are more valuable than others," said Clark. "For example, corn cobs might be more desirable because they are more valuable as an ingredient in a bioplastics process as opposed to making fuel."
THE BENEFITS OF SEPARATING PLANT COMPONENTS
The new process uses screens, air separators and more screens to sort the different fractions, collecting high-value material and low-value material in different bins. Depending on the starting product and the specifications of the customer, BFNUF experts can then separate the materials into even smaller precision fractions.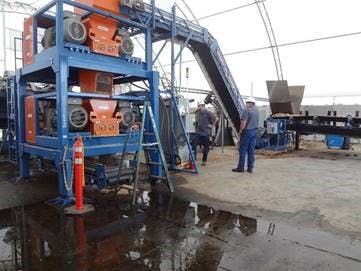 Nguyen said more collaborators are seeking specific parts of the feedstock. They may want wood residue, but they don't want the bark or the needles. Or they might want municipal solid waste without the plastic. "This advanced processing allows us to meet their needs," said Nguyen.
Being able to separate out the ash and fine particles is also a big deal. Most ash is basically dirt that gets mixed into biomass material during harvest or collection. Ash can also reside within the plant itself, and different anatomical fractions of a plant may contain different levels of ash. High ash levels can cause excessive wear on equipment or may result in a less efficient conversion to biofuels or bioproducts.
Likewise, fine particles – which can result from harvesting and handling, or during the PDU's grinding stage – can result in fires or less efficient conversion.
The PDU used to rely on a hammer mill to grind materials and reduce particle sizes before pelleting. "The hammer mill created a lot of dust," said Nguyen.
EQUIPMENT AND AUTOMATION UPGRADES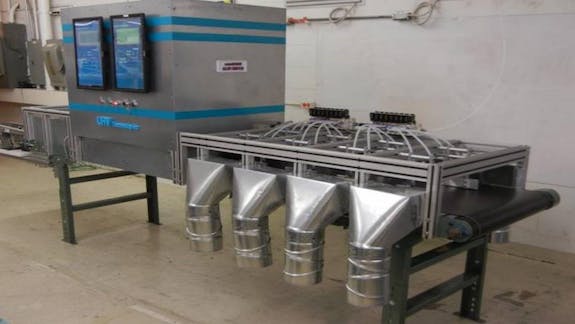 New processes that rely on a rotary shear or a knife mill will help reduce the fine particles and dust. A bale processor will break up the bales without creating fine particles. BFNUF researchers will then remove the rocks and contaminants using a rock trap and an air density separator.
Next, the new rotary shears or knife mill will reduce the size of biomass to the customer's specifications. If desired, an air classifier further separates comminuted wood residues into different anatomical fractions such as bark, needles and white wood. The hammer mill will remain at the PDU because it's widely used in industry and some customers still request it.
The PDU will be able to process 2 to 5 tons of raw material per hour using a variety of techniques. At its core, the BFNUF's mission is to preprocess biomass to customer specifications and to collaborate with them to develop custom specifications. These capabilities supply industry collaborators with quality feedstocks and fundamental knowledge.