It all began in the basement one day, more than 22 years ago, on a makeshift work bench that was really a pool table. Electrical engineer Frank Barbarits of Minford, Ohio, got caught up in a layoff at the Department of Energy's (DOE) Portsmouth Gaseous Diffusion Plant (GDP) which motivated him to start his own small business. Ironically, he was called back within weeks of the layoff to work as a Contract Systems Engineer, and by that time, the idea of Innovative Solutions Unlimited, LLC (DBA Insolves) had been born. Frank's children, Steve and Jennifer, followed in his footsteps and joined the Insolves team within the first year. Now that he has retired, they have taken over management of the company.
"Manufacturing was always near and dear to my father's heart," Steve Barbarits explained. "The company got its start by designing and building Custom Electronic Instruments and Process Analytical Instrument systems and has since grown to provide many niche capabilities.  One area that has experienced rapid growth is the fabrication of custom mechanical components. Almost all of our projects have required the machining and welding of a number of custom mechanical assemblies. This has enabled our machine shop to develop its capabilities for manufacturing precision components out of exotic materials and some for use within High Vacuum (HV) and Ultra High Vacuum (UHV) systems. The first major break came within months of starting the company when Insolves won a contract to design and build approximately 1,000 Motor Load Monitors for the Portsmouth GDP. "Although we were initially focused on servicing the Portsmouth GDP we are continuing to extend our reach out to several DOE National Labs, including INL."
Eventually, they migrated from the family basement to an expansive barn, still on their original property. As the team expanded their manufacturing capabilities and as the Portsmouth GDP began to rely on them more and more, they realized they would have to move closer to the plant. Insolves stayed in a small business incubator about a mile away from the Portsmouth GDP for about ten years, as they grew and reached out to other DOE sites. When they made this move, they transported all the specialty equipment, from simple machine components to larger devices like press brakes, from the barn to the incubator near the site.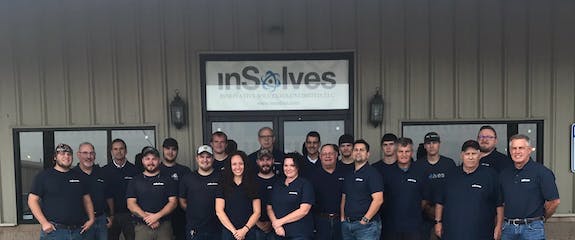 "As we continued growing in the small business incubator, we found that we were really having to hire more people and buy more equipment," Steve Barbarits explained. "About a year ago, we purchased a new facility, which took us from an 8,000 square foot space to a 20,000 square foot space." Steve Barbarits and the Insolves team credits INL with helping them achieve this growth. It came at a time when they were supporting many Research & Development (R&D) projects and had completed certification under the Nuclear Quality Assurance 1 (NQA-1) program, which authorized them to perform the highest level of safety and mission critical work for INL.
Although Insolves got its start as a company about 25 years ago, they only started working with INL in the last three years. Steve Barbarits approached INL's Small Business Program Manager Stacey Francis at a small business liaison conference, provided information about Insolves' capabilities, and requested the opportunity to work with INL. She introduced him to Materials and Fuels Complex (MFC) Lead Contract Specialist Brett Horsburgh, and their journey with the lab began.
"Insolves has been a great partner for us here at MFC, and we are happy to see their continued growth throughout the DOE network," Horsburgh said.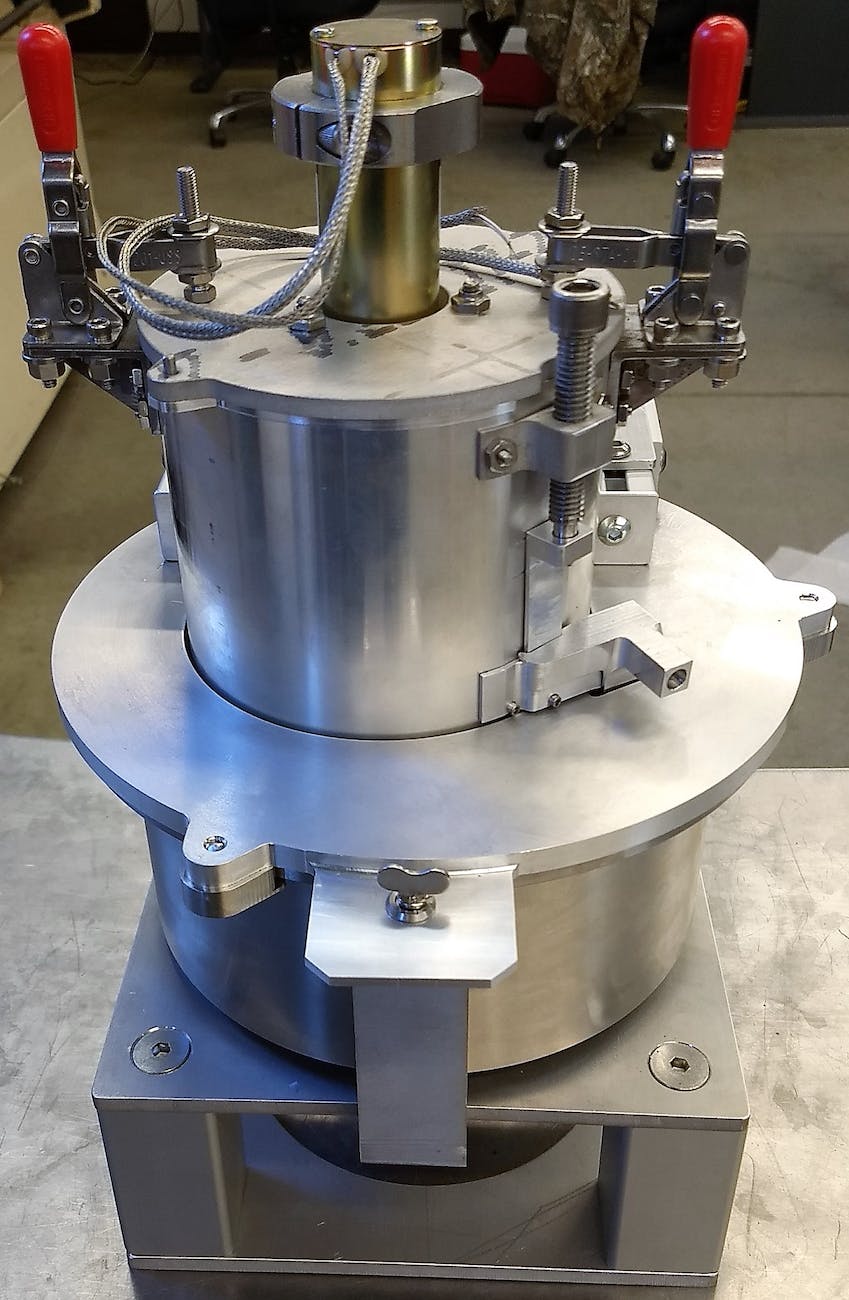 After meeting with Horsburgh, Insolves went through a testing system with the lab, where they bid on a small project, and worked to deliver on-time, high-quality content. They then bid on a few more projects, effectively passing through a yearlong trial phase filled with baby steps that allowed them to demonstrate their capabilities. Steve Barbarits described this as a kind of "test drive" process. Recently, Insolves met with an INL team who performed an audit of their Nuclear Quality Assurance (NQA) program and had no findings. This allowed them to be put on the lab's Qualified Supplier List (QSL) to begin conducting high level NQA-1 work.
INL has also greatly benefited from working with Insolves. According to Steve Barbarits, their relationship has grown to the extent that INL's team takes Insolves' technical advice very seriously and are even willing to revise existing plans based on technical recommendations by Insolves. "They have always been very receptive to our advice and to reconsidering their original plans based on what we think," Steve Barbarits said. "It's great to have this relationship where we can count on them to listen to us, and they can count on us to find opportunities to do things quicker and better."
He added that his team doesn't always experience that, and in fact often finds themselves relatively restricted in terms of the work they are allowed to complete and their capability to work hand in hand with their subcontract partners. Additionally, INL has helped Insolves double its capacity as a business, going from around 10 employees before partnering with INL to 20 now. As a HUBZone, or Historically Underutilized Business Zone-qualified business, Insolves' operations greatly contribute to the stability and growth of their community at large.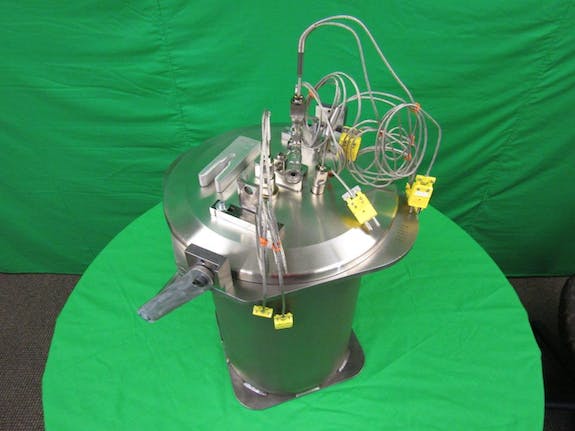 One of Insolves' significant goals is to expand within the DOE network. They have shared their story with many of the DOE national labs, including Brookhaven, Oak Ridge and Lawrence Livermore. They want other labs to be aware of the niche manufacturing capabilities they provide. Through their work with INL, they have established solid references and will be able to continue this important business growth.
"We are so fortunate to be able to work with Stacey, Brett, and everyone at INL," Steve Barbarits said. "Insolves could not have asked for a better customer. This is a common thread that's discussed throughout our company. Everyone at Insolves loves working with INL."