Today, an all-electric road trip between Yellowstone and Glacier national parks is a slow endeavor.
That's because most affordable electric vehicles on the road have a range of about 80 miles — great for commuting to and from work, especially if work has charging stations.
However, going on a long trip requires most electric vehicle (EV) owners to make multiple stops to recharge the battery. A trip of 407 miles, the distance between Old Faithful and Glacier, might require four stops, each lasting a half hour or more. This is true even with DC fast chargers, the fastest charging technology available. That means an EV driver is tacking on an additional two hours to an already long trip.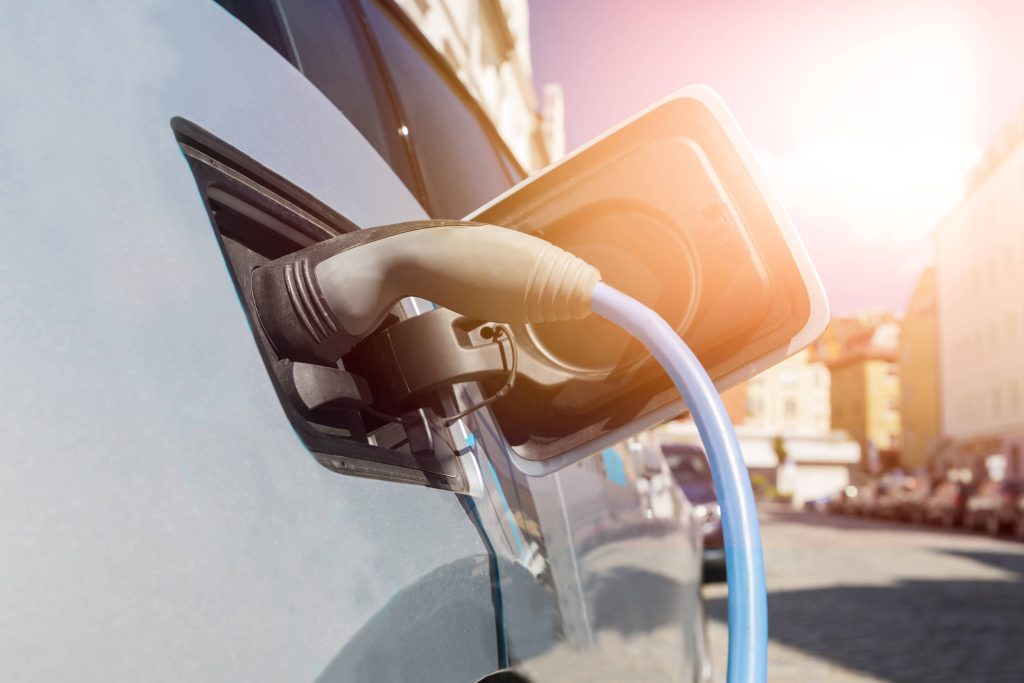 But technology is changing. The latest generation of electric vehicles has a range of more than 200 miles. Likewise, in three to five years, advanced charging stations will charge a vehicle's battery in minutes. Suddenly, the once time-consuming task of charging for a Yellowstone to Glacier trip requires one 15 minute pit stop — just enough time for a mid-morning coffee break or a burger for lunch.
These technological advancements could mean a dramatic shift in how the American public uses their electric vehicles. It could also mean a spike in EV sales — people who once worried about the range limitations of electric vehicles might be more inclined to buy one now that the range of more affordable EVs has more than doubled.
For governments and electric utilities, the advancements in EV technology pose some crucial questions. First, what's the best way to locate electric vehicle charging infrastructure to both encourage people to buy electric vehicles and accommodate drivers who already own them? Second, how will the habits of EV users impact power demand? Third, what impact does EV use have on carbon emissions?
To answer these questions, Idaho National Laboratory is teaming up states and utility companies to learn more about how electric vehicle owners in the Mountain West charge their cars, and how advanced technologies will affect those habits.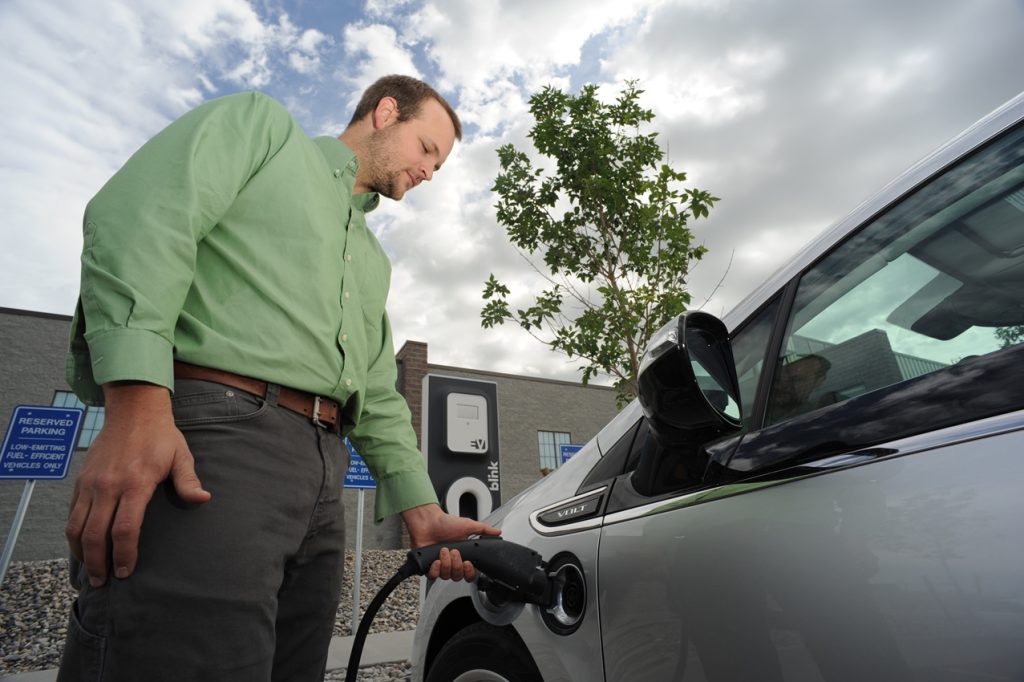 Siting Viable Charging Stations
In June, Idaho researchers began collaborating with the Montana Energy Office of the Department of Environmental Quality to study an electric vehicle corridor from Yellowstone to Glacier. The work includes analyses on potential routes, charging station locations and the impacts of next-generation technologies.
Another similar project started in January, when Rocky Mountain Power received $4 million from the U.S. Department of Energy to locate a network of DC fast-charging stations on 1,500 miles of interstate in Utah, Wyoming and Idaho. The project also involves the installation of Level 2 chargers at homes, housing complexes and businesses.
As part of both projects, INL researchers will collect and analyze data about how and when people charge their vehicles, and the environmental benefits.
This information will help the state of Montana and Rocky Mountain Power identify consumer trends and the factors that determine what makes a charging station viable. That information could be used to help site charging stations in the future.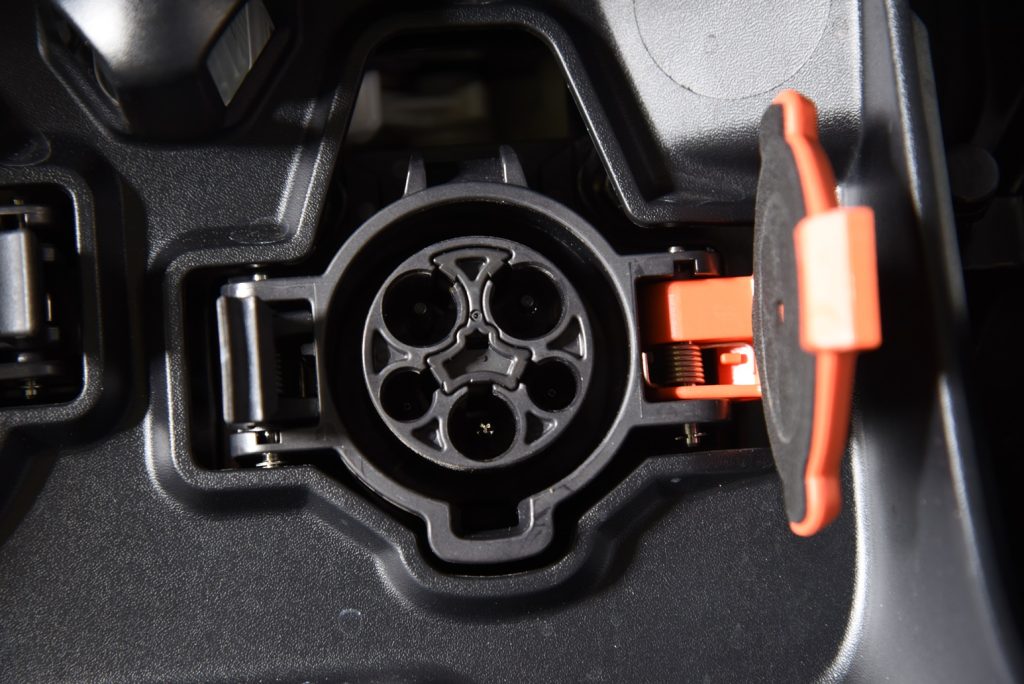 The data will also help the utility predict the power demand as electric vehicles become more common.
"Not only does Rocky Mountain Power want to sell electricity, but they want to understand how electric vehicles will draw that electricity," said John Smart, group lead for INL's Advanced Vehicles team. "That way, as the demand for electric vehicles grows, they'll know how to prepare for them."
Understanding Driver Trends
The project builds on INL's expertise collecting and analyzing EV data. From 2009 to 2013, INL researchers participated in The EV Project, which involved installing 13,000 charging stations in 13 major cities and EV markets across the country.
As part of The EV Project, INL researchers collected data from 124 million miles of vehicle use and from 14 million charging events.
More recently, INL researchers collected and analyzed data from 57 charging stations as part of the the West Coast Electric Highway Project. The effort shed light on the driving and charging habits of EV drivers as they traveled on highways around major metropolitan areas in Washington state and Oregon.
INL researchers are also participating in so-called Smart Mobility efforts, which aim to understand how changing transportation trends and technologies, such as shared mobility and automated vehicles, will impact transportation energy consumption and adoption of alternative fuel vehicles, including electric vehicles.
The lessons learned from the EV Project reflect the limited range of early EVs: most charging happened at home; when chargers were available at work, people used them; and EV owners charged less often at other charging locations.
The West Coast Electric Highway Project included the installation of chargers specifically located to encourage EV owners to take longer trips. "Most of the time, people used corridor chargers to support local travel," Smart said. "But there also were a lot of instances when people used corridor charging stations to extend their range."
Next-Generation EV Owners
With the advent of longer-range EVs, INL researchers will use their experience in data collection and analysis to learn about the habits of the next generation of EV owners.
Smart says there are good reasons to be optimistic about the future range of electric vehicles. First, The U.S. Department of Transportation recently worked with communities to designate highways across the country as electric vehicle corridors. DOT hopes the designations will help focus investment so there's a contiguous system of charging stations along a given route.
Second, carmaker Volkswagen has agreed to spend $2 billion on facilitating electric vehicle transportation in the United States as part of a court settlement with the U.S. Environmental Protection Agency and the California Air Resources Board.
Part of that $2 billion will reportedly go toward more than 450 electric vehicle charging stations. Some of those stations would be equipped with next-generation DC fast chargers. The result would be a high-speed, cross-country electric vehicle fast-charging network, further facilitating long-distance EV travel.
As electric vehicle battery capacity improves, so does DC fast charger technology. The current generation of DC fast chargers tops out at 50 kW. Tesla has a 120 kW charger. The next generation of fast chargers could charge vehicle batteries at a rate of 150 to 350 kW.