People tend to gravitate toward those who are like them – who look like them, have a similar job function, or have similar interests. But there are huge benefits to welcoming and interacting with people who are different from you.
We celebrate our differences at INL because we want everyone to feel included and bring their whole selves to work. Research shows an inclusively diverse workforce leads to more creative solutions to complex problems, higher employee engagement, retention and job satisfaction, and ultimately better scientific outcomes.
Black History Month gives us the opportunity to recognize the accomplishments of blacks and their contributions to society, and to appreciate how they will help shape the future.
This year, three INL employees share their career journeys and strategies for continued success.
MEET FREDERICK GHOLSON JR., FUEL CONDITIONING FACILITY NUCLEAR FACILITY MANAGER
Motto: "Keep an open mind and remember, you can learn something from everybody!"
Frederick Gholson Jr. spent 24 years, 11 months and two days in the U.S. Navy before he retired. He started his first civilian career at INL's Advanced Test Reactor in the Experimental Power Reactor Operator (EPRO) program. Now a nuclear facility manager for the Fuel Conditioning Facility (FCF) at the Materials and Fuels Complex, he looks back fondly on his experience in the Navy, particularly the opportunity it gave him to travel the world and learn about other cultures.
"There are lots of benefits to gain from learning about other cultures," Gholson said. "There's a whole world out there to experience, but sometimes we get stuck in our own bubble and don't realize this other world exists."
Fortunately, the lab has people from a lot of different cultures, so even without traveling internationally, just talking to each other, we can leverage multicultural experiences to open up doors to learning and thinking differently.
Originally from Gary, Indiana, Gholson grew up in a predominately black area, but saw what a true melting pot of cultures and backgrounds looked like when he was stationed in San Diego, California.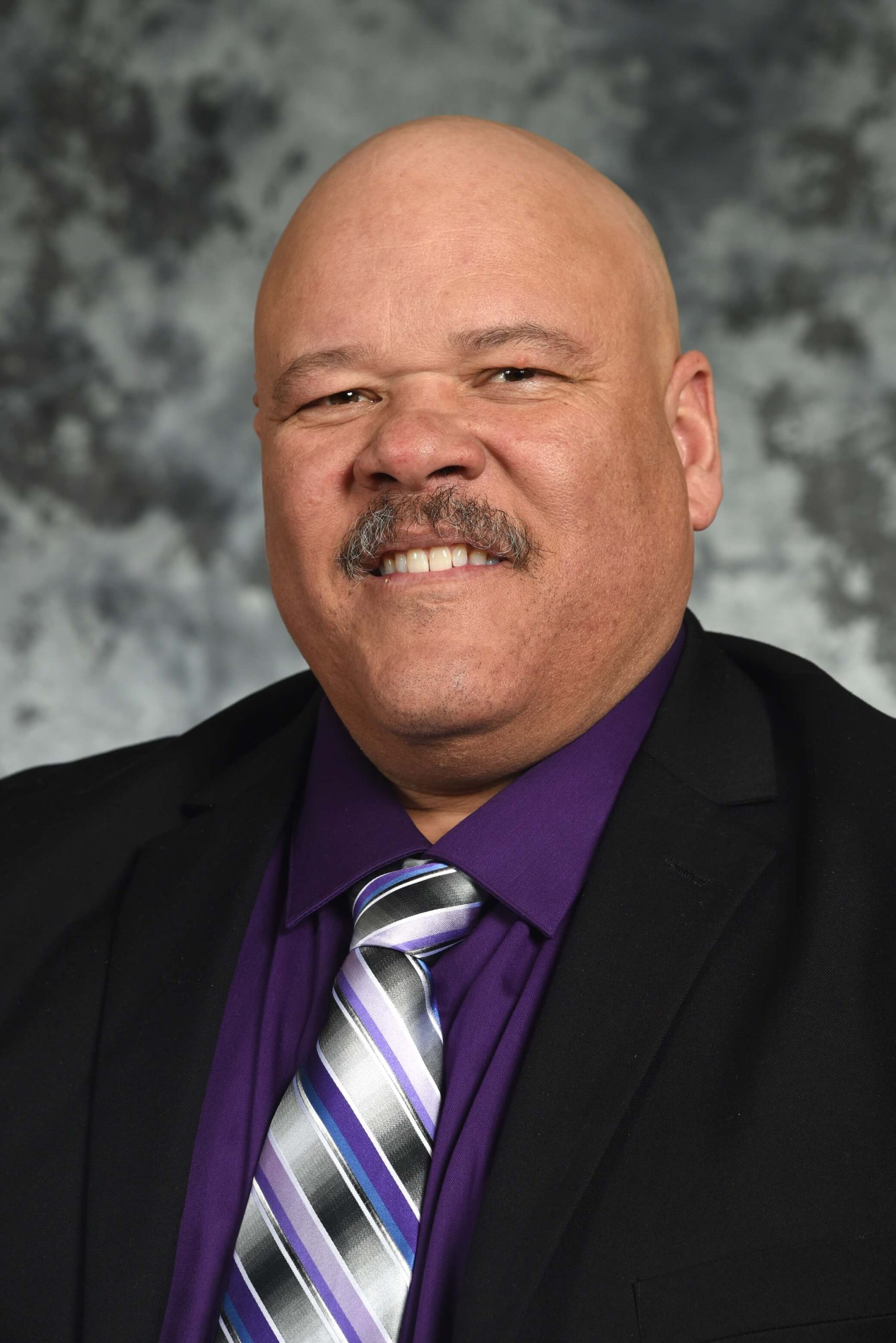 Coming to Idaho was a big change and fairly serendipitous. In boot camp, Gholson made friends with Mitchell Sturm from a place called Murray City, Utah. When it was time to go "prototype," the six-month, hands-on portion of Navy Nuclear Power School, Sturm asked Gholson where he was planning to go. He told him New York. Sturm said he was going to Idaho. "I said, Idaho? Where's Idaho? Mitchell said, 'Come with me. You'll love it.' Sure enough, I came out and I loved it," Gholson said.
Later in his career, Gholson did two tours of duty at the Naval Reactors Facility, so when he retired from the Navy, a job at INL was a perfect option.
Now overseeing FCF, he's excited to be part of the new high-assay, low-enriched uranium (HALEU) project – something that's not been done before. "I like what I do. I like the research. I like the comradery. I like the fact that every day is different and there's a clear mission to accomplish," he said.
The life of a nuclear facility manager isn't for everyone, but he loves it. Gholson wakes up at 3 a.m. – without the aid of technology, just using the internal alarm clock he developed while in the Navy – spends some time with his family before leaving for work, and typically gets into the office around 5:30 a.m. His workday starts with a tour of the facility, talks with the shift operators, and a meeting with supervisors on the plan for the day. To him, the most important part of his job is getting out in the field and talking with people.
"In order to be a successful organization, everyone has to do their part. When we see someone falling or failing, it's our responsibility to get in and help," he said. He sees his role as a manager to understand the strengths and weaknesses of his employees and give them the tools and resources they need to succeed and grow.
For those just getting started in their careers or still trying to find their niche, he has this advice: "Don't get discouraged. Believe that something will happen for you. It may happen in a roundabout way. It may happen right up under your nose. But keep an open mind and understand that you can potentially learn something from anybody."
He also recommends being proactive at getting involved and being open to opportunities when they come. "Don't be a victim and be the person who things happen to. You're in control of your own destiny," he said.
MEET ROCHELLE WATSON, SYSTEM ENGINEER
Motto: "I was drawn to engineering because I like building things – I get to figure out how to make someone's vision a reality."
System engineer Rochelle Watson is an experienced professional who is fairly new to the lab. Watson earned her degree in chemical engineering from Michigan Technological University and spent the majority of her early career working as an engineer at The Dow Chemical Company in Freeport, Texas.
She always had a knack for math and science, and in sophomore and junior year of high school started realizing how exciting math and chemistry could be. Watson became particularly interested in an engineering career after she attended a Women in Engineering summer camp at Michigan Tech, where she participated in engineering science, technology, engineering and math (STEM) activities.
"I was drawn to engineering because I like building things – I get to figure out how to make someone's vision a reality," Watson said.
A job offer for her husband brought their family to Idaho, and Watson had the opportunity to join INL part-time as a system engineer in the Systems Analysis and Engineering organization. Systems engineering spans the disciplines of engineering and engineering management to improve and manage system performance.
In her job as a systems engineer, she works on various initiatives. For instance, she's currently involved in developing an Advanced Manufacturing Center in the Energy Innovation Laboratory. Watson led a team that analyzed lab modifications required to bring in new capabilities for the center. Although her two-year-old daughter keeps her busy, she'd love the opportunity to work full-time again.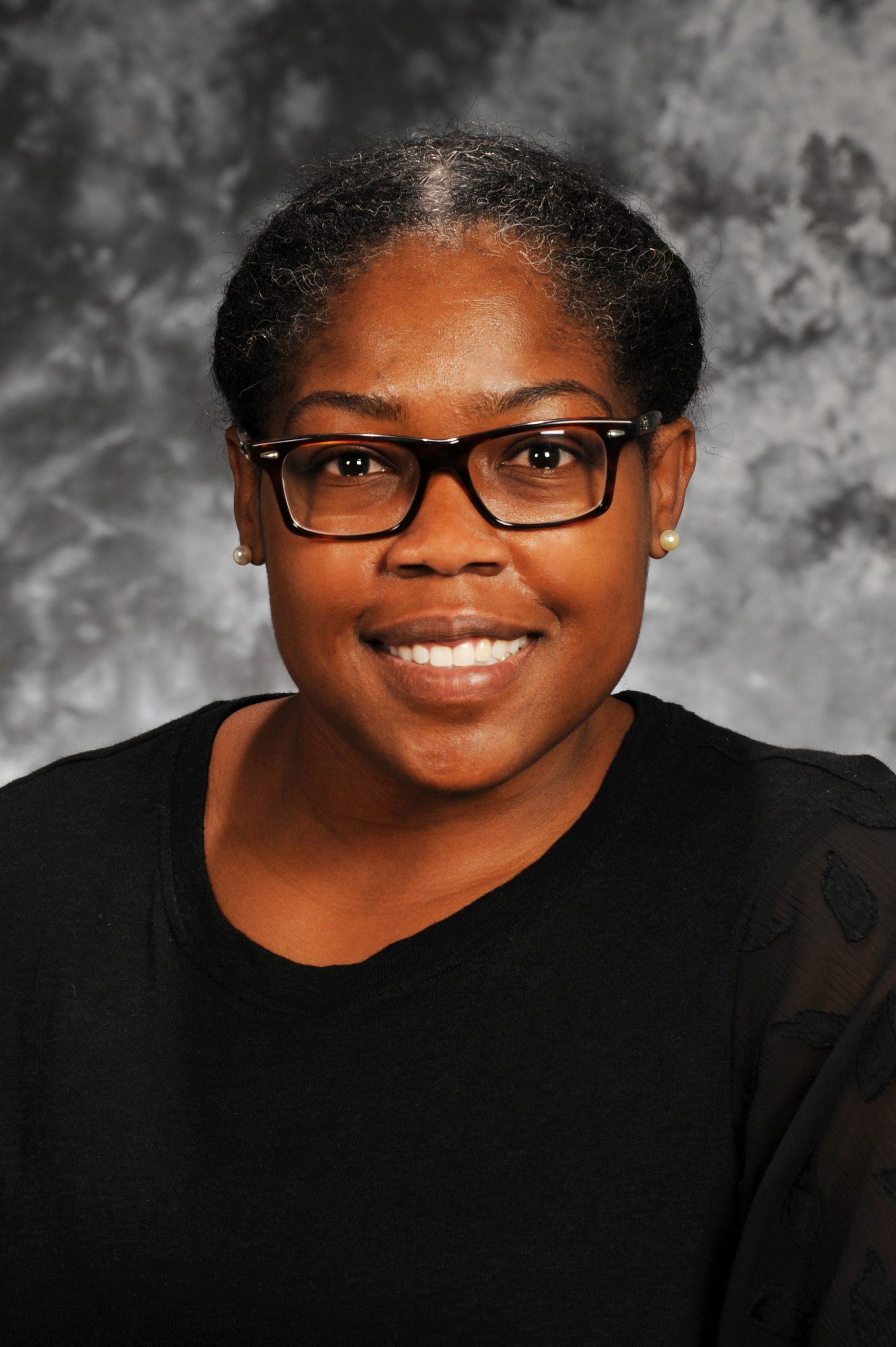 As a relative newcomer to INL, Watson said the lab is on the right track with its initiatives to welcome employees and help them feel included. "I like that there are employee leadership councils to appeal to lots of different interests," she said. "Those groups are a great outlet for people to get together, mingle and network." Watson said she looks forward to seeing these groups continue to mature and grow.
While she feels fairly welcomed in the local community, the area is not as culturally diverse as where they lived in Texas, and she and her family are still adjusting. Like many parents, Watson's hobbies have become less of a priority, but in Texas she was an avid road cyclist. "In Houston, every Saturday morning I'd go out and ride 30 to 40 miles," she said. The riding season is much shorter in Idaho, but she'd love to get back into the sport.
Overall, Watson said perseverance has been the key in her career. "I was always driven. When I stumbled on a problem, I asked professors, classmates or co-workers for help or just bounced ideas off them," she said. "Never be afraid to ask questions and keep learning."
MEET ANDREW TRUSTY, FACILITY ENGINEER
Motto: "As Martin Luther King, Jr. said, 'The time is always right to do right.'"
Facility engineer Andrew Trusty knows if he didn't have a role model and mentor who encouraged him to push himself, he would never have become an engineer. Born and raised in Philadelphia, Pennsylvania, in his early childhood, Trusty also lived in Liberia, West Africa, where his parents were missionaries.
Trusty's parents, his dad an engineer and mom a registered nurse, heavily stressed the value of education in his early years. His dad in particular always emphasized math to Trusty and his siblings. "Whether we liked math or not, it was jammed down our throats. But I'm glad. It helped us not to be afraid of math."
Trusty also credits his high school math teacher Mrs. Spawn for his success. "She always made herself available if I had any questions or needed help. Having a great teacher makes a huge difference," he said.
His decision to come to Idaho was a leap of faith. "I was nervous about leaving Philadelphia," he said, "but my mom said, 'hey, it's not like you're living in Africa,' and encouraged me to go."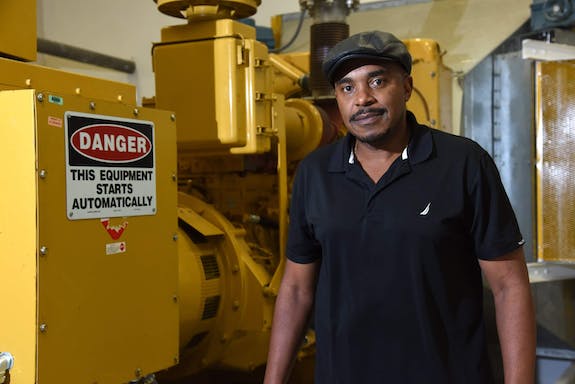 Trusty said when he first came to Idaho in the late 1980s, there were few people of color in the community. People were nice, but they just weren't familiar with black people. "As we got to know neighbors, they were shocked when they found out what my parents did (a nurse and engineer)," he said. Those were not professions they associated with blacks.
Since that time, the community and laboratory have become more diverse, but there's always room for improvement. Trusty said providing new employees opportunities to interact, try new activities and learn about Idaho life can make a big difference in helping them feel included and welcomed.
In Trusty's 31-year career at INL, he's had the opportunity to work in many areas, but currently works in the predictive maintenance group as a facility engineer focused on reliability. The main goal of predictive maintenance is to keep equipment running and prevent unscheduled outages or downtime. Trusty uses techniques like thermography, which displays a multicolor thermal signature trace of an object or process, to identify potential problems with electrical equipment. Identifying problems or issues before they happen prevents unnecessary downtime and in the long run saves time and money.
"I like that I'm not pigeonholed in my job," said Trusty. "The people I work with are great, and my manager lets us pursue what we're interested in as long as it falls within the mission." He said his manager doesn't micromanage, but gives staff the flexibility to figure out how to best achieve a task.
Trusty credits having the right mentors and encouragement for his success. When he initially came to the lab, his position wasn't quite the right fit, but he had the opportunity to try something different. Once he found his niche, he really excelled and enjoyed his work.
An audiophile, outside of work, Trusty enjoys listening to music and watching movies on his high-end stereo system. He also likes detailing cars and playing year-round soccer.
Each of us can play a role in creating a welcoming work environment and helping everyone feel included. Trusty's motto: "As Martin Luther King, Jr. said, 'The time is always right to do right.'"
Learn more about Black History Month:
Social Media Campaign Posts — #BlackHistoryMonth