IDAHO FALLS, Idaho — Diedra Hollins has been named Idaho National Laboratory's new deputy chief information officer (CIO). She has over 20 years of experience in technical leadership in the information technology (IT) industry, including strategic planning, talent management and evolving IT operational environments.
Previously, Hollins worked as the deputy CIO for the city of Baltimore, where she set major benchmarks, displaying both technical and managerial leadership. Prior to this, she served as the CIO for the Department of Transportation in Baltimore and was responsible for all technological direction, management, strategy and execution of IT. She also worked as an IT consultant for leading management and technology firms, including Booz Allen Hamilton and Unisys, delivering value by managing and overhauling IT environments.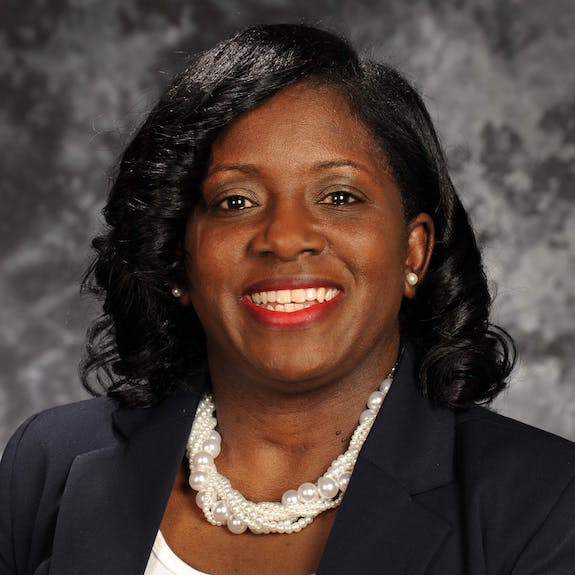 "Diedra offers a diverse and experienced skill set that will prove critical in our IT efforts," said INL CIO Robert Hillier. "We have been searching for the right candidate for a while, and are looking forward to the innovative ideas and solutions her professional capabilities will bring to the lab."
Hollins' professional background includes expertise in IT budgeting, project management, IT innovations, security and disaster recovery. Her experience extends into enterprise architecture planning, quality assurance and digital transformation of legacy programs and applications. She's a strong advocate for women in STEM and inclusive diversity, and brings with her a wealth of knowledge and experience.
Hollins achieved a master's degree in information and telecommunications systems management from Capitol College and a bachelor's degree in business administration from North Carolina Central University. While serving as an adjunct faculty member for the University of Maryland University College, she lectured on information systems management and taught ethics in IT. She also brings with her the knowledge of process improvements as a Six Sigma Green Belt.