INL's crucial mission – to discover, demonstrate, and secure innovative nuclear energy solutions, other clean energy options, and critical infrastructure – cannot be accomplished without many thousands of key players, each as important as the next. Our beautiful location in southeastern Idaho, surrounded by grand mountains, sweeping sky, and blustery desert winds, furnishes resources for all these key players, including MarCom, LLC.
Founded in 2003 by Marcella Medor, a member of the Abenaki Tribe, MarCom is a Small Business Administration (SBA)-certified, Native American-owned and woman-owned business with offices in Idaho Falls and Butte, Montana. They provide management, administrative, engineering, nuclear operations, and health-and-safety services to Department of Energy (DOE) sites around the nation, with 90% of their work coming from INL.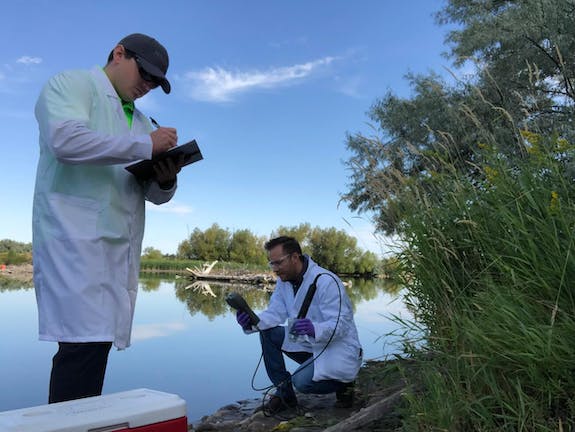 "We got started staffing radiological control technicians (RCTs) for the Idaho Cleanup Project, with Bechtel, and then we began doing more and more work with Battelle Energy Alliance (BEA) as well," Jim Jackson, MarCom's Administration manager, explained.
MarCom's main role with BEA is in waste management assistance and general support of its waste programs. This primarily happens through staff augmentation, which simply means hiring or subcontracting people to work on BEA projects, and technical consulting work.
"One of the bigger waste projects where we supported BEA was the Remote-Handled Low-Level Waste (RHLLW) Project," Jackson said. "We made determinations about the waste that went into that project and supported the facilities working on it with staffing and consultation."
MarCom is also assisting with staffing and consulting for INL's Transuranic (TRU) Waste Program and building computer software systems for the lab. In the last two years, MarCom has doubled in size, going from 50 to 100 employees. INL having been its main customer since its founding, MarCom credits the lab, as well as the business acumen of Medor, with its incredible growth.
"Lately, we've been really trying to diversify, to add more capabilities and make MarCom an even more valuable resource for the lab and its customers," Jackson said.
Part of this diversification process includes dipping into construction; MarCom just recently hired a construction project manager. They are hoping to become more of a primary resource for INL and other DOE labs in terms of high-end technical support, through adding nuclear engineers, software engineers, and additional programming support. An IT developer himself, Jackson is especially excited to see MarCom expand in this department.
Despite their strong growth in the past year, MarCom has always been able to provide unique services to the lab. The company has had a strong quality assurance background since its inception, utilizing Nuclear Quality Assurance-1 (NQA-1) software. This allows MarCom to build and develop strong safety software for the lab.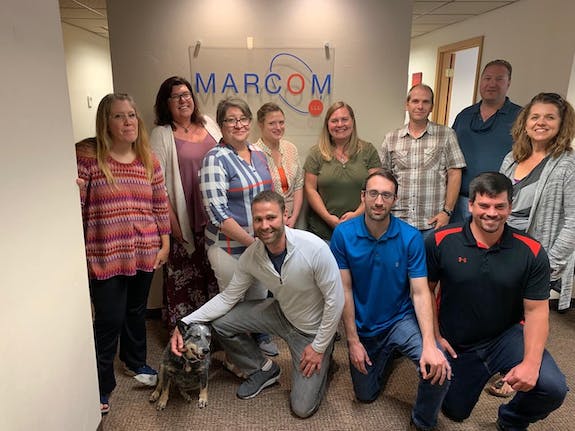 Since the company's founding in 2003, MarCom has become an indispensable resource for a variety of technical support services at the lab, expanding their reach to include BEA as well as Fluor, and the larger DOE research network.
"Being a successful small business is all about your people," Medor said. "The people that work with you make the difference between a business that can grow and one that stays stagnant. Here at MarCom, we have some truly excellent staff."
"Working with INL has given MarCom many great opportunities," Jackson added. "Our INL clients have been incredibly supportive, giving us the chance to engage in a large variety of work," he said. "We really appreciate that, and our top priority is to continue providing valuable services to the lab. We feel like we can be a strong support for INL as it is accomplishing its crucial mission, by providing new resources and cutting-edge technical innovation."