Jonathan Paz came to Idaho National Laboratory (INL) in the summer of 2016 full of questions.
"Before my internship at INL started I was in a bit of a rough patch," Paz said. A nuclear engineering major at the University of New Mexico, he was becoming unsure of his studies and the career path that would follow. Although he enjoyed his program, research on job growth within nuclear engineering had uncovered statistics that made him nervous about applying to work in such a competitive field. He considered switching his major to computer science — he had always enjoyed programming and working with computers — but didn't want all of his investment in his prior studies to go to waste.
When Paz was at this academic crossroads, he met Virginia "Ginger" Wright, INL's Domestic Nuclear Cyber Program manager with National and Homeland Security, who was in New Mexico speaking to professors and students at UNM on INL's emerging research in cybersecurity.
"Jonathan impressed me with his perceptive questions and his interest and excitement in INL's work," Wright said. "His professors at UNM praised his scholastic aptitude, and it was clear from their discussions that he was a high performer."
For Paz, something clicked. He had a strong background in nuclear engineering and a passion for cyber, but no one had been able to help him see how the two related. After speaking with Wright and other INL cyber researchers, though, he felt his focus was reinvigorated and accepted an internship with the group.
Although Paz was wary about the idea of spending his summer in Idaho—somewhere that he had never been—he said, "My time at INL was the best thing that I have done for my academic career."
He quickly proved to be an exceptional intern with the Domestic Nuclear Cyber Research Program and spent most of his time developing the source document for Cyber Informed Engineering (CIE), which provides guidance to aid engineers in improving the cybersecurity of operational technology systems.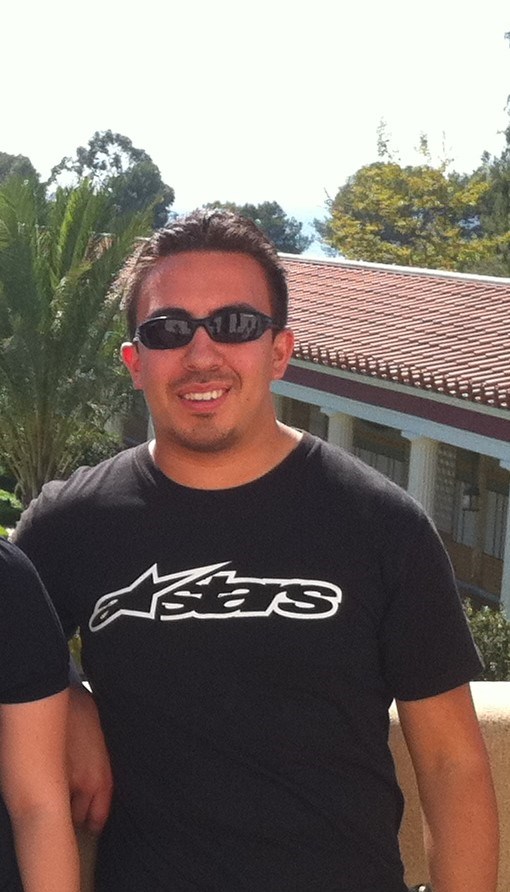 "Jonathan has endless curiosity and a strong work ethic," Wright said. "His cheerful nature and openness to feedback makes him a key performer on any team."
For Paz, the questions didn't stop, but his time at INL and interactions with researchers were helping him to find some answers.
"INL fosters an environment of learning, and I was able to learn so much more," Paz said. "I was encouraged to attend brown-bag lectures on cybersecurity, and I was able to speak with a lot of people within my department. It was not unusual to walk away with way more information than I could handle. The best part was that I would receive emails later in the day from some of the people I spoke with, and they would usually send me even more information to read so I could learn more. It was very apparent that a lot of people within INL love what they do and they are more than happy to share their knowledge."
Paz developed a specific interest in studying how nuclear plants might better protect themselves from social-engineering attacks, and learned that the industry is in need of cybersecurity experts with a background in engineering. "I was very intrigued with these challenges, and I wanted to learn more so I could help resolve them," Paz said.
With the encouragement of his mentors at INL, Paz decided to finish his nuclear engineering degree while looking into multidisciplinary options for his future.
He asked Wright about graduate schools that would provide him with the necessary knowledge to combine his engineering background with cybersecurity principles, so he could help design more secure systems.
"She told me about the computer science program at the University of Tulsa, and how it would be a great fit with my interests since it is a multidisciplinary program," Paz said.
When he left Idaho in the fall, he did so with a clear picture of his future in mind. "I would have never thought that the guidance I was so desperate for the semester before would have just revealed itself that quickly," Paz said.
His experiences at INL helped shape the remainder of his undergraduate career, and attracted further opportunities for Paz to explore.
"My internship at INL has earned me a level of respect that I do not think I would have earned working at another organization," Paz said. "This past summer, I worked at the Palo Verde Nuclear Generating Station. My resume was hand-picked by a department leader specifically because of my experience at INL, which was something that no other intern experienced."
At Palo Verde, his experience helped him provide insight to ensure cyber security was appropriately considered for new components prior to installation, which was a direct application of the CIE process.  He was able to provide the digital modifications department with ideas on how the plant could increase efficiency while remaining secure.
Post-INL, Paz also took the opportunity to speak with professors at the University of Tulsa and explore the degree options that Wright had recommended. Ultimately, he decided he was all-in on cyber.
Nearly two years after beginning his time at INL, Paz has been accepted to pursue a Ph.D. program in computer science at the University of Tulsa in the Cyber Corps program, and will begin his studies in the fall.
"This program is really special," Paz said, "I have not heard of any other program that is looking into creating an interdisciplinary team on this scale. I strongly believe that more schools are going to be following this model in the future, and I want to be a part of it now."
Before his time at INL, Paz said he had no idea that a program like this even existed. "There's no way I would have found out about it if Ginger had not mentioned it," he said. "I am really excited for what is in store for the future, and I can't wait to graduate so I can start on my new journey within this program."
And as for his overall experience at INL? "I would not hesitate to come back."