INL welcomes Dr. Cheng Sun as first Russell L. Heath Distinguished Postdoctoral Appointment
Idaho National Laboratory is welcoming Dr. Cheng Sun as its first honoree under the Russell L. Heath Distinguished Postdoctoral Associate Program.
"This is INL's first distinguished postdoctoral appointment and we look forward to it being the first of many," said Mark Peters, INL lab director.
Sun comes to INL from Los Alamos National Laboratory, where he has been a postdoctoral associate since May 2013. He holds a Ph.D. in materials science and engineering from Texas A&M University. His research areas include advanced structural materials, nanostructured materials, and mechanical property relationships of materials in extreme conditions such as high temperature and high flux.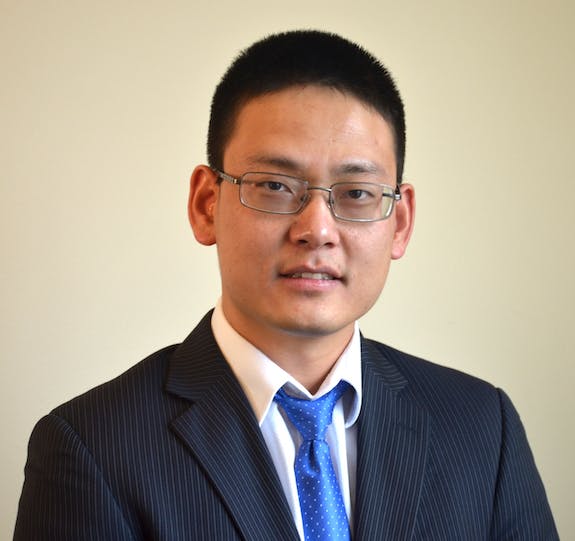 "We are pleased and excited to announce and introduce our first Russell Heath Distinguished Postdoc to the INL," said Kelly Beierschmitt, deputy laboratory director for Science and Technology. "Dr. Sun's expertise and passion has distinguished him among his peers and we look forward to what he brings to our scientific community."
The Russell L. Heath postdoctoral appointment has been established to attract, recruit, develop and inspire early-career researchers who have the potential to develop into INL's future scientific and technical leaders. It is named after Dr. Russell L. Heath, who came to the Atomic Energy Commission's National Reactor Testing Station in 1952, and gained an international reputation as the "Father of Gamma Ray Spectrometry." The national laboratory now called INL was established as the AEC's National Reactor Testing Station in 1949.
"We have high hopes for all of our postdoctoral appointments and believe we are going to see great things from our first distinguished postdoc, Dr. Sun," Peters said. "This marks the beginning of a new adventure for INL, one we anticipate brings even greater attention to our reputation for outstanding science and innovation."