Call it a superpower, magic, or a force to be reckoned with – but whatever it is, a select group of individuals who seem to achieve the impossible in our community hold the secret – finding a way to excel at everything they do, while building up the lives of those they come in contact with.
Two Idaho National Laboratory employees were recently nominated for being such individuals. Ross Kunz and Dr. Robert Hoover will be recognized on Sept. 26, during a formal luncheon, as two of the 10 Greater Idaho Falls Chamber of Commerce Distinguished Under 40 recipients for 2017.
Ross Kunz, Idaho National Laboratory data scientist and researcher
An INL data scientist and researcher, Kunz possesses a keen sense for identifying complex concepts within big data sets and condensing them into visual representations that are easy for bystanders to use and understand. The quality and impact of his work are leading to national and regional improvements in the field of visualization.
Kunz developed a 3-D visualization framework, which allows emergency planners to simulate responses to various safety and security scenarios. This successful technology has led to opportunities to extend the capability to the region and community, enhancing the safety of the public throughout southeastern Idaho.
Using his framework, Kunz gathered highly technical data from an earthquake simulation and converted it to a 3-D virtual reality. The resulting videos can be experienced by using consumer virtual reality headsets. This project has exceeded the expectations of researchers responsible for facility designs.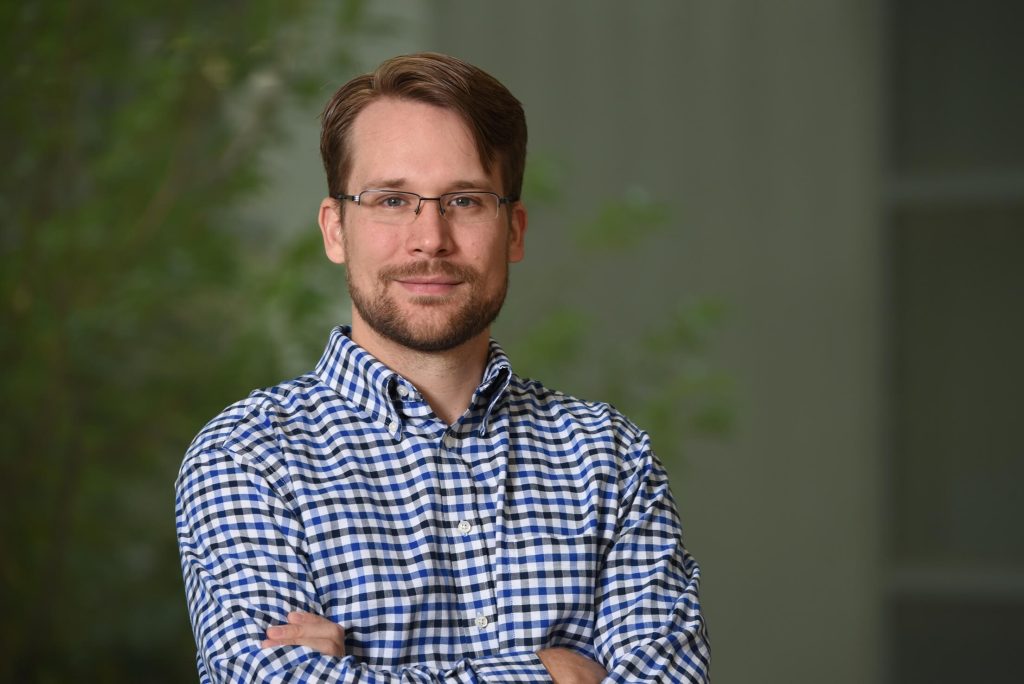 Kunz is also a leader in visualization of multidimensional electric vehicle charging behavior data. This data has been presented at the White House and is now being used by federal, state and municipal leaders to plan for expanded use of electric vehicles.
"I learned early on in my life how mathematics can be a powerful tool in creating precise, captivating visual effects," said Kunz. "For me, everything I do throughout my research at the lab is exemplified through this philosophy."
Kunz applies his love of science and data analytics in the community by engaging K-12 students in regional education outreach programs. Students attending these events are often exposed for the first time to how science and technology are applied to solve real-world problems. Through these forums, Kunz has demonstrated the benefits of studying science, technology, engineering and mathematics (STEM) as building blocks to viable and exciting careers. This is particularly critical now, as Idaho faces a looming deficit in its future STEM workforce.
Dr. Robert Hoover, research scientist in the Pyroprocessing organization at Idaho National Laboratory
Dr. Robert Hoover is currently working as a research scientist in the Pyroprocessing organization at the lab. Originally from Caldwell, Idaho, Hoover developed a love for science and how things work from a young age. He attended the University of Idaho in Moscow, where he met his wife, Rebecca, and graduated with degrees in French, chemistry and chemical engineering. Hoover moved to eastern Idaho in 2007 to pursue a master's degree in nuclear engineering under the supervision of Supathorn Phongikaroon, with research focused on reprocessing used nuclear fuel. In 2010, he continued his studies in pyroprocessing at the University of Idaho, culminating in a Ph.D. in chemical engineering.
Hoover then worked as a postdoctoral fellow in pyroprocessing at the University of New Mexico, and moved back to eastern Idaho in 2014 to continue his research in pyroprocessing at INL.
Hoover enjoys all that Idaho has to offer, and expressed that he couldn't imagine living anywhere else. His hobbies include anything outdoors, travel and music. When not hiking or skiing, he spends his time indoors teaching his two-year-old daughter, Margot, the drums (she's a natural).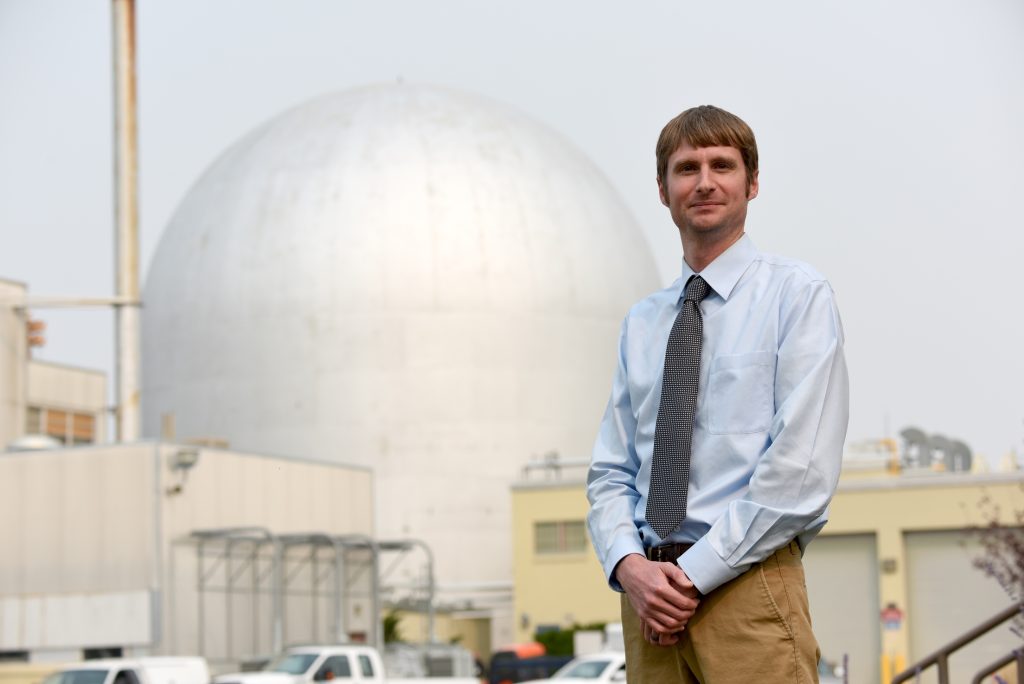 "Working at the lab, surrounded by some of the brightest minds in the world, has been an amazing experience," said Hoover. "Nothing would have been possible without the support of my family, colleagues and mentors."
Distinguished Under 40 is an annual awards program exclusive to the southeastern Idaho area that honors 10 young professionals who have gone above and beyond to accomplish great things in their careers, community and education. To be considered for the award, young professionals are nominated by co-workers, managers and business associates. Winners are selected by a panel of past presidents of the Greater Idaho Falls Chamber of Commerce.
2017 Recipients of the Greater Idaho Falls Chamber of Commerce "Distinguished Under 40"
Christopher J. Brayton, 3B Detention and Treatment Center
Byron Wiscombe, D.L. Evans Bank
Julie Hogue, Eastern Idaho Regional Medical Center
Angie Mago, B & T Hospitality Management
Bryan Clark, Post Register
Dana Briggs, City of Idaho Falls
Chloe Douchette, Museum of Idaho
Dr. Robert Hoover, Idaho National Laboratory
Ross Kunz, Idaho National Laboratory
Janet G. Barton, Greater Idaho Falls Chamber of Commerce