Polar
Building a brighter, more secure
future through science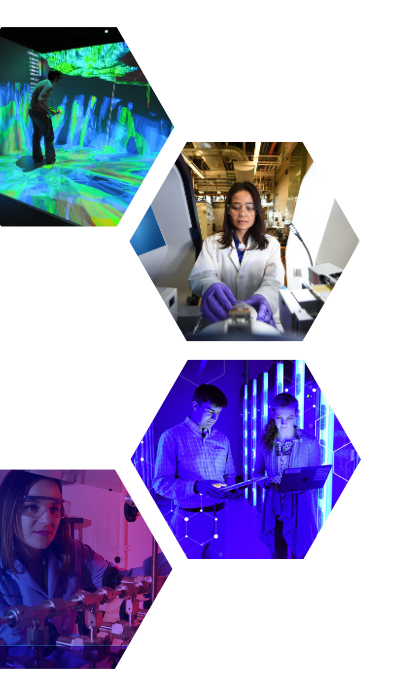 Idaho's National Laboratory
As the U.S. Department of Energy's center for nuclear energy research and development, INL is home to more than 5,000 researchers and support staff who work with national and international governments, universities and industry partners to deliver energy and national security solutions and expand the frontiers of science and technology.
There are 17 U.S. Department of Energy national laboratories. This is ours. It belongs to all Idahoans. INL is Idaho's national laboratory.
We invite you to read our digital magazine below to learn about our valued partnerships with Idaho's state and local governments, communities and citizens, as well as our clean energy and national security endeavors.
Advancing nuclear energy
Idaho is once again leading the nation in a new generation of nuclear energy technologies. Surprising? Not if you consider Idaho's history with nuclear power that dates to the end of World War II when electricity was produced at what is now Idaho National Laboratory. Today, Idaho continues its tradition of making the "first of a kind" possible.
Advancing renewable energy
Clean energy and water are critical in today's world. Expanded development of renewable energy systems and limited water resources are presenting both challenges and new global opportunities. INL is leading innovations in transportation systems, clean energy, new materials, energy from waste, and sustainable chemical manufacturing.
Advancing cybersecurity
The technology needed to run homes, businesses, schools and hospitals is protected by cyber researchers at Idaho's national laboratory. We defend what matters most. Telecommunications. Manufacturing. Electricity. Water.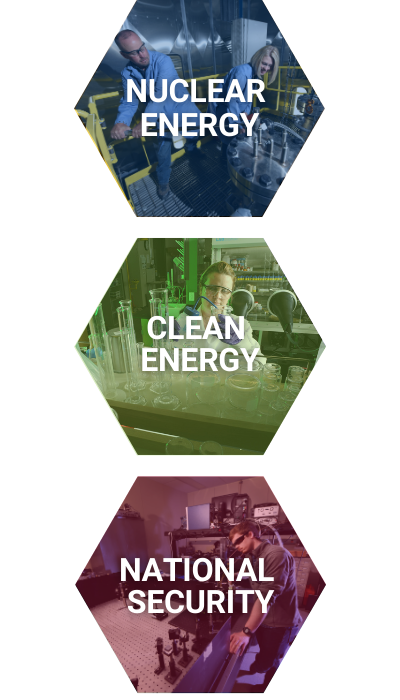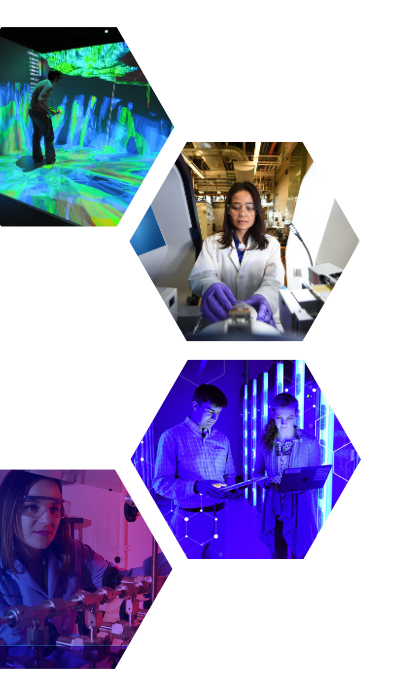 Inspiring the next generation
INL's K-12 STEM team works with educators and strategic partners throughout Idaho. They provide leadership, grants, and learning opportunities for students, families, and teachers to inspire a STEM-prepared workforce for the future. And INL partners with Idaho's universities and community colleges to educate and train students for great careers here at home.
The application period for the 2021 K-12 Education grants is now open. Click here for more information.
Investing in Idaho's future workforce
For over 70 years, INL has been a force for outstanding educational and employment opportunities in Idaho. Now, as our business portfolio continues to grow and many INL employees approach retirement, the field is wide open for a new generation of talented individuals to take the reins and continue to drive the lab forward.
From research scientists and reactor operators to mechanics and construction workers, INL is helping Idaho prepare young people for a wide variety of careers at the lab. The energy, environment and critical infrastructure challenges that INL studies require a well-trained workforce, and INL is investing in efforts to ensure that Idahoans are prepared to fill those positions.
Partnering with small business for success
As the nation's nuclear laboratory, INL relies on businesses of all sizes to provide many of the supplies and services it needs to accomplish its mission. INL is committed to working with small businesses, and gives special attention to those owned by women, veterans and service-disabled veterans, as well as businesses located in Historically Under-utilized Business Zones (HUBZones) as defined by the Small Business Administration. Partnerships with suppliers in Idaho also are important to INL.
All businesses are required to be registered in the INL vendor portal. Small businesses must be registered in the System for Award Management prior to registering in the INL vendor portal.
Contributing to a strong economy
As Idaho's 7th largest private employer, INL provides a significant impact on Idaho's economy with a total economic impact of over $2.88 billion for fiscal year 2020. INL takes great pride in our impact on the local, regional, and state economies.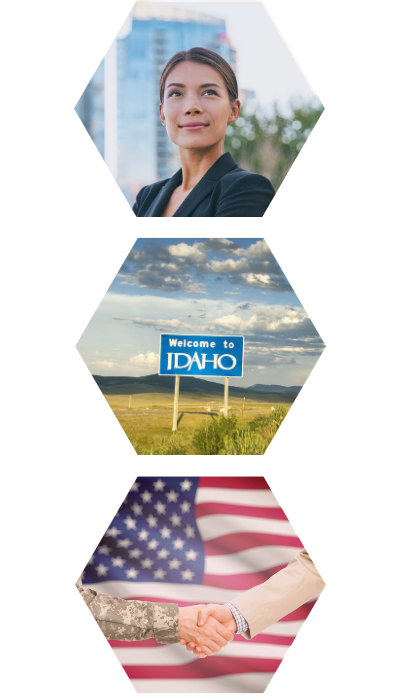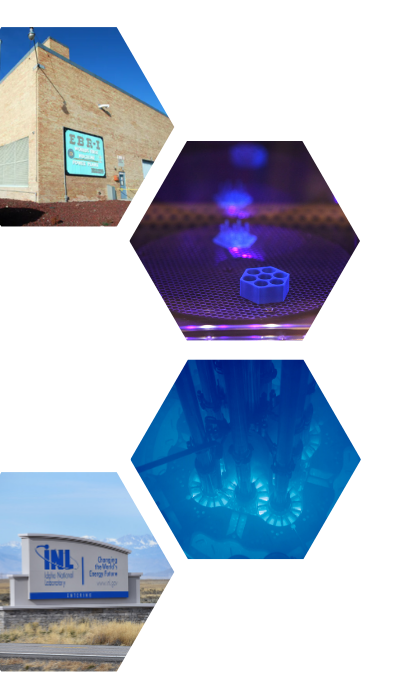 Tracking and preserving our environment
The INL Environmental Surveillance, Education, and Research Program (ESER) is managed by Veolia Nuclear Solutions-Federal Services.
ESER conducts the off-site environmental surveillance program for the INL Site, including sample collection and analysis of air, precipitation, soil, milk, wheat, lettuce, potatoes, and tissue samples for radionuclides.
During a typical year, INL hosts thousands of visitors. Due to COVID-19 restrictions, INL is not currently open to public tours. However, the good news is that INL offers virtual tours where people can digitally explore the lab's state-of-the-art facilities and learn about the world-class research conducted there. An on-demand narrated tour using the TravelStorys app is also available.
INTRO
10 THINGS YOU DIDN'T KNOW ABOUT IDAHO NATIONAL LABORATORY
archaologists
1. INL has its own team of archaeologists who work on a variety of projects on-site, including uncovering the remains of a pioneer who died along the Oregon Trail and identifying and recovering the personal effects of a World War II bomber that crashed during a training run.
ATR
2. INL's Advanced Test Reactor can cause years' or decades' worth of neutron aging in just weeks or months, helping to determine the safety of materials used in nuclear power plants.
ATR - cobalt
3. INL's Advanced Test Reactor is the only U.S. entity that produces medical-grade cobalt-60 for cancer treatment.
INL grid
4. INL operates and maintains its own electric power grid for research and testing. The 61-mile grid contains utility-scale transmission and distribution assets and seven substations.
energy expertise
5. From Alaska in the north to Ascension Island in the South Atlantic, INL has provided renewable energy expertise for entities interested in wind, solar and battery storage, including the U.S. Department of Defense.
rare earth elements
6. INL researchers are using bacteria to help recycle rare earth elements from discarded electronics.
electric vehicle
7. INL's Electric Vehicle Infrastructure Laboratory team is testing electric vehicle fast charging systems that could fully charge an electric vehicle in 15 minutes.
nuclear mythbusting
8. INL's Nuclear MythBusting video series is dedicated to separating fact from fiction. The series covers topics related to the lab's research portfolio, as well as popular misconceptions about its history and activities.
wireless test bed
9. For more than two decades, INL has operated a wireless test bed providing testing and training services to U.S. government, academic and private industry organizations. The test bed is currently being upgraded with new radios and antennas and will become the nation's first full-scale 5G test bed.
treat
10. INL's Transient Reactor Test Facility can safely produce bursts of energy that are five times more powerful than a typical commercial power plant. Similar to high-impact car crash testing that has helped make crucial advancements in vehicle safety, testing under extreme conditions helps the nuclear industry improve resilience and lifetime of fuels and materials.