Three 11th graders – two from Idaho and one from Pennsylvania – have been named winners of INL's 2022 Bright Future in Energy Scholarship Competition. 
Now in its second year, Bright Future in Energy recognizes and awards 11th- and 12th-grade students who are interested in pursuing a college or university education focused on science, technology, engineering or math. This year, Idaho National Laboratory, on behalf of corporate funding provided by Battelle Energy Alliance, awarded $25,000 in scholarships to the winner and runners-up. 
"As a world-class science and technology center, STEM is at the heart of all we do here," said Marianne Walck, INL's deputy laboratory director for Science and Technology and chief research officer. "We are proud to offer scholarship opportunities to students who are looking to pursue a college or university education in science, technology, engineering or math. All these students have the opportunity to accomplish great things. We are honored to do our part in helping them achieve their dreams." 
Participants were invited to research and prepare a presentation on one of five prompts. 
Coast to coast, 21 students entered the competition – up from four in 2021 – making virtual presentations to a panel of INL judges. The winners were: 
Top scholar: Claire Yoo, Idaho Falls High School, Idaho Falls, Idaho; $12,000 

Runner-up: Jonathan Zhang, Central Bucks West High School, Chalfont, Pennsylvania; $6,500 

Runner-up: Chase Crawford, Mountain View High School, Meridian, Idaho; $6,500 
"It's encouraging to see so many students engaged in these important issues," said INL Director John Wagner. "By participating in this competition, these juniors and seniors in high school gain a deeper understanding of how clean, secure and reliable energy changes lives. These are our future problem-solvers. And, given the quality of submissions we received, I am confident our world is in good hands." 
Claire Yoo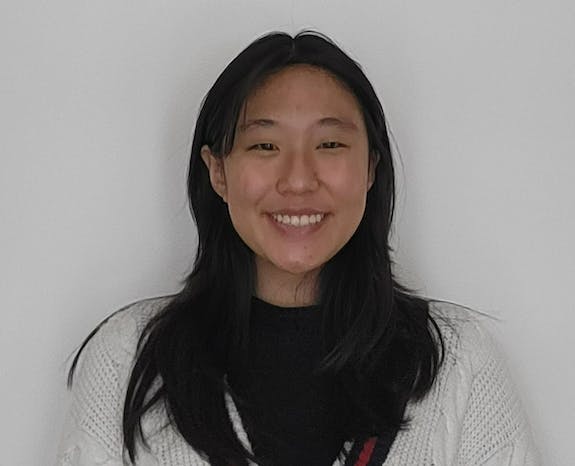 Responding to the question about rare earth elements, Claire Yoo, a junior at Idaho Falls High School, developed a "three R's" hypothesis – recycle, reevaluate and replace – for her presentation. A regular reader of The Economist, Yoo chose to focus on extraction and supply chain issues. 
"It's a super-dirty process," she said. "There's not a great way to handle the waste that comes from it. We need to start recycling rare earths on a wide scale. That would address a long-term problem." 
While concluding that there are no simple solutions, she concluded a net-zero future is possible by fully considering future impacts on people, wildlife and the environment. Yoo said she appreciates the opportunity for a scholarship, and the fact that young women like herself are being encouraged more than ever to pursue STEM studies. 
That's the whole point of competitions like Bright Future in Energy, said Todd Combs, who heads INL's Energy and Environmental Science and Technology directorate. "This is a great opportunity for students to showcase their passion for clean energy and support them in their future STEM endeavors," he said. 
With her senior year still ahead of her, Yoo is thinking hard about college "somewhere on the East Coast," she said. 
---
Jonathan Zhang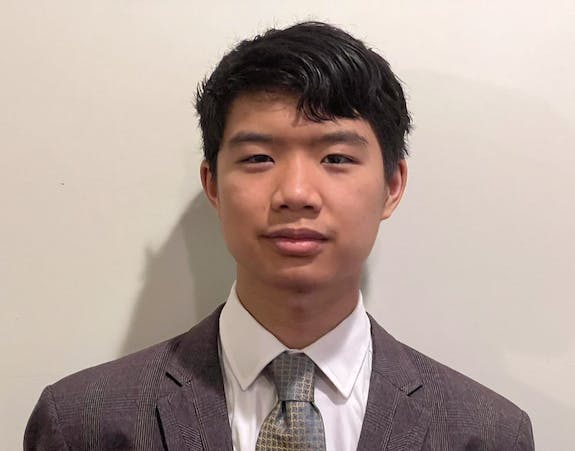 Jonathan Zhang, a junior at Central Bucks West High School, set out to compare the risks and benefits of different energy sources. Although he was favorably disposed toward nuclear energy, he wasn't out to judge winners and losers. "It shouldn't be about picking the best clean energy source," he said. 
After reviewing information from 28 different sources, however, "I found there were a lot more benefits to nuclear than I realized," he said. "Nuclear was a lot better than I thought it was. It's a clean, reliable energy source." 
With a year of high school left, Zhang has yet to pick a college he wants to attend. Although he is certain that his career will be involved science, he hasn't decided exactly what field. But his presentation has piqued his interest in the atom. "I find nuclear energy really interesting," he said. 
This is good news to INL's Jess Gehin, who heads the lab's Nuclear Science and Technology directorate. "Developing up-and-coming scientists and engineers is key to the continued success of nuclear energy," he said. 
---
Chase Crawford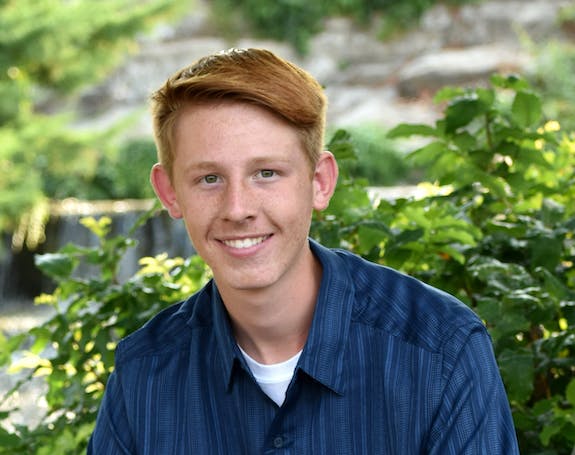 Chase Crawford, a junior at Mountain View High School outside Boise, said he went into his project believing nuclear energy is essential to a net-zero energy future, but that his research gave him a much firmer handle on the argument. 
"I've always thought nuclear science and energy were interesting," he said. "I'd read a little bit, but I'd never gone this far in depth." His presentation, "The Future of Nuclear Energy," offered some conclusions, including that nuclear energy is essential to a realistic, economically viable net-zero future. 
Outside of school, Crawford enjoys outdoor activities such as hiking and rock climbing. This figures in where he would like to go to college, most likely a school like Utah State University, where mountains are not far away.  
"INL's Bright Future in Energy Scholarship Competition is another way the lab is investing in our students," said Associate Laboratory Director for Management Operations Juan Alvarez. "It's vital that we engage young people and help them grow. By doing so, we offer them the tools they need to achieve better lives while building our nation's future energy and national security workforce."