According to the American Trucking Association, when measured by weight, commercial trucks move 71% of nation's freight each year. From furniture to food, and medicine to medical supplies, most products American consumers or businesses purchase are delivered by one of the 3.5 million U.S. truck drivers.
As the COVID-19 pandemic has evolved, a patchwork of well-intentioned, state-level restrictions has emerged. They have impeded interstate commerce and the rapid delivery of critical food, medical and sanitation supplies. As truckers work to move products throughout the country, they are often confronted with closed rest areas, local curfews, and in some cases, 14-day quarantines.
While some states have instituted waivers for truck drivers, others require them to obtain special permits or show proof of medical clearance in order to pass beyond their borders. In many cases, the restrictions are slowing the delivery of critical supplies at a time when they are needed most.
Meeting the challenge
Just before 11 p.m. Eastern Time on March 24, 2020, David Wilkinson, deputy associate director for the Department of Homeland Security (DHS) Integrated Operations Coordination Center, sent an email to Ollie Gagnon, an INL Infrastructure and Assurance manager. The Cybersecurity and Infrastructure Security Agency (CISA), a risk adviser and coordination center within DHS, was seeking assistance developing a tool to provide a common operational picture of current restrictions on movement and commerce faced by the trucking industry.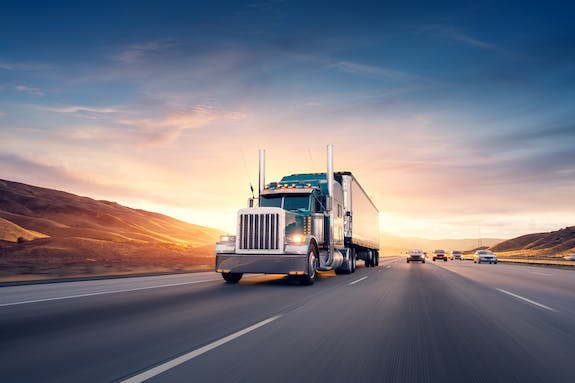 Within an hour, a five-member team of INL researchers responded by proposing the development of a web application to visually display route restrictions, alternative routes and other pertinent information pulled from publicly available sources, including state websites and databases. The following morning, the team was on the phone with CISA holding their first coordination call.
"CISA has been a critical customer of ours for the last several years, and we've provided them with geospatial mapping and critical infrastructure protection analysis," said Rob Edsall, one of the tool's designers. "Because of our existing relationship and previous work, we knew they trusted us to provide a solution."
Working closely with the nonprofit All Hazards Consortium, a 30,000-member public-private emergency response working group, the INL team developed a prototype of the tool in just a couple of days. Initial designs relied on widely used geospatial technology from the Environmental Systems Research Institute (ESRI) and demonstrated how an information hub using public data sources could function.
One of the first researchers to respond to the initial task was Michael Overton, an INL modeling and simulation specialist, who spent several days combing through consortium data, including identifying each state's individual dataset and marking its source location as a future resource.
By Saturday, March 28, the INL team had a working prototype to demonstrate to DHS leadership. The initial demonstration spawned a healthy conversation, but it was clear the tool's capabilities had merit. Based on feedback from CISA Director Chris Krebs and Wilkinson, INL began efforts to operationalize the tool to support the transportation industry delivering critical resources.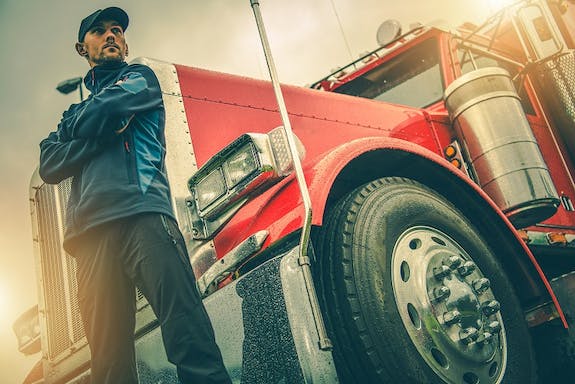 Over the next week, INL added use cases and the ability to map transportation routes and report on restrictions, closures and waivers along interstate highways in every U.S. state and territory. Because the team had experience developing other tools for DHS, they were able to borrow information and knowledge from existing INL technology for this tool. But it wasn't entirely easy sailing. One challenge the team faced was integrating vetted data sources from dozens of state websites and databases into a single application available on a mobile device.
"We spent a few nights and weekends getting the tool to work just right, but we knew the need was urgent," said Mary Klett, another tool developer. "We wanted to help find a solution, and our team really came together quickly."
By April 3, the team demonstrated the now-named Commercial Routing Assistance application to DHS leadership. The feedback was immediately positive, resulting in additional demonstrations with select working groups from the All Hazards Consortium.
Less than a week after demonstrating the first version of the tool, DHS and INL began making arrangements to roll it out nationwide. To handle an expected surge in use, the INL team connected with the laboratory's Information Management organization to design a robust website capable of hosting the tool and collecting user experiences and feedback for future improvements.
How the tool works
The easy-to-use tool has four modules, including a national mapping feature, a state-by-state restrictions guide, a spreadsheet capability and a summary capability. The national mapping feature relies on Bing Maps' application programming interface, a service offered by Microsoft that allows anyone to design location-based applications for the internet or mobile devices.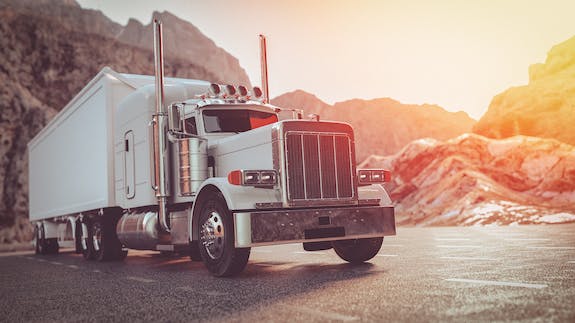 Like common mapping apps found on most smartphones and tablets, the INL tool allows users to enter start and stop locations. The map then populates with several potential routes, giving initial preference to the shortest route. With the map populated, users can see the state restrictions they may face along the way in a summary list next to the map. If users want to plan a custom route, they can simply drag and drop points on the route to go around a particular state. As map points are moved, the state restrictions are updated.
The state-by-state feature allows users to drill down into datasets within a specific state. For instance, a truck driver moving cargo from Los Angeles to New York may want to see the specific restrictions they'll face in any of the 13 states they'll pass through. The state-by-state map visualizes multiple layers of restrictions data with a stoplight color palette, showing states with the fewest restrictions for transporting cargo as green, and states with the most restrictions as red.
Below the state-by-state map is a reference chart that looks similar to a subway map. This chart displays up to 16 restriction feeds simultaneously. The restrictions range from expected conditions like curfews and quarantines, but also include more nuanced points like National Guard activations, limits on group gatherings or closures at state licensing facilities.
The spreadsheet and summary capabilities display state restriction data in formats that can be helpful for record keeping like expense audits or mileage logs. The spreadsheet feature also provides links to each individual state website where the source information for the maps originated, while the summary feature displays all the restrictions along a given route in a clean, single-page layout.
Future enhancements
Although the Commercial Routing Application was developed in response to the current pandemic, both DHS and INL see its potential for serving in other emergency response situations such as natural disasters that impact multiple states. For instance, utility workers responding to downed power lines or damaged transformers following a hurricane or wildfire may need to route service trucks around state restrictions like disaster declarations or closed roads and bridges.
"We're already talking about future enhancements we'd like to the make," said developer Tim Klett. "A future version could add information for drivers moving cargo into Canada or Mexico, and we've talked about adding a crowdsourcing feature that would collect and vet information from users out in the field."
The free tool officially went live on INL's website on April 16. It can be found at http://cra.inl.gov/.