Among thousands of supercomputers worldwide, Idaho National Laboratory's Falcon supercomputing system is being recognized by TOP500 as one of the 500 most powerful commercially available computer systems currently in operation.
With roughly 100 new supercomputers coming online every six months, it is a prestigious honor to hold a position among the top supercomputers in the world.
Historically, INL has had five supercomputers recognized on the TOP500 list, which originated in the early '90s. Falcon initially made the list in November 2014, and has maintained a position on subsequent lists. The supercomputer advanced in the current rankings as recent processor upgrades improved the operating capabilities of Falcon.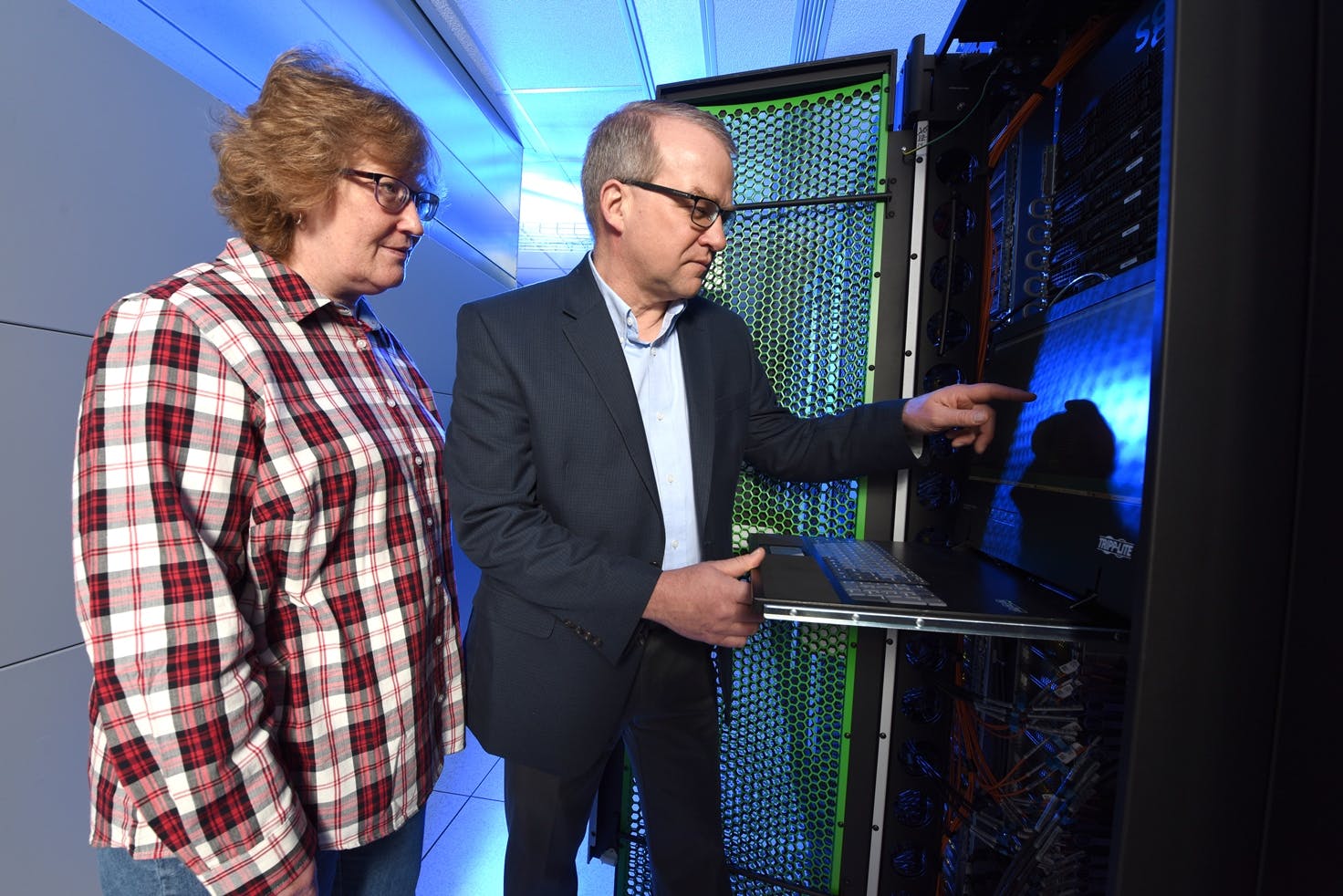 "This capability positions the laboratory for continued leadership in modeling and simulation, which is closely coupled with both Nuclear Science User Facilities and INL's nationally distinguished experimental expertise," said Eric Whiting, director of INL Scientific Computing. "Falcon and other INL computing resources enable laboratory staff to innovate highly creative modeling and simulation algorithms to produce relevant results." A personal computer doesn't even come close to the storage or speed capabilities of the Falcon supercomputing system.
Operating with more than 25,000 cores and 122 terabytes of memory, Falcon supports the needs of over 400 users – spanning the lab, national universities, other DOE labs and industry partners.
The 3,700-square-foot INL data center houses Falcon and supports a wide range of research activities, such as: performance of materials in harsh environments (including the effects of irradiation and high temperatures), modeling of geomechanical changes in subsurface flow, performance of advanced gas-cooled nuclear reactors and multiscale analysis of nuclear fuel performance.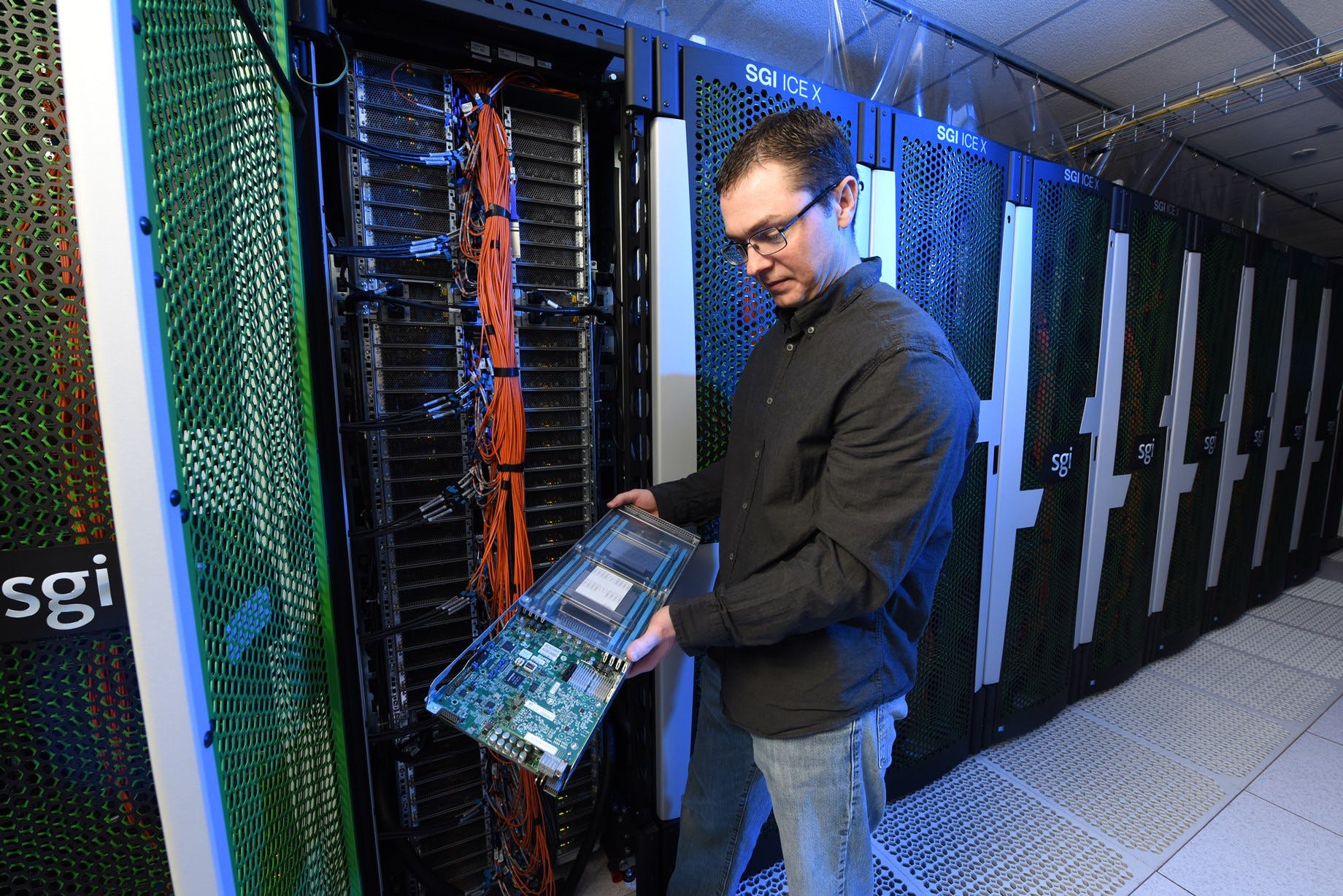 Numerous users have appreciated the ease of use and the turnaround speed Falcon provides compared to other supercomputing systems.
These successes wouldn't be possible without the support of the Scientific Computing team. Countless hours are spent ensuring the system codes and systems are accurate and reliable. Beyond proper operation, the team maintains a user-friendly environment, repeatedly positioning INL as a prompt and reliable source for supercomputing needs.
Denise Stephens, INL chief information officer, believes that high-performance computing is vital to INL's modeling and simulation capability and core research mission areas.
"A modern, high-performance computing capability is a resource that must be available to today's researchers," Stephens said. "With the rate of technology change, a continued and strategic investment in high-performance computing is imperative to support INL's missions."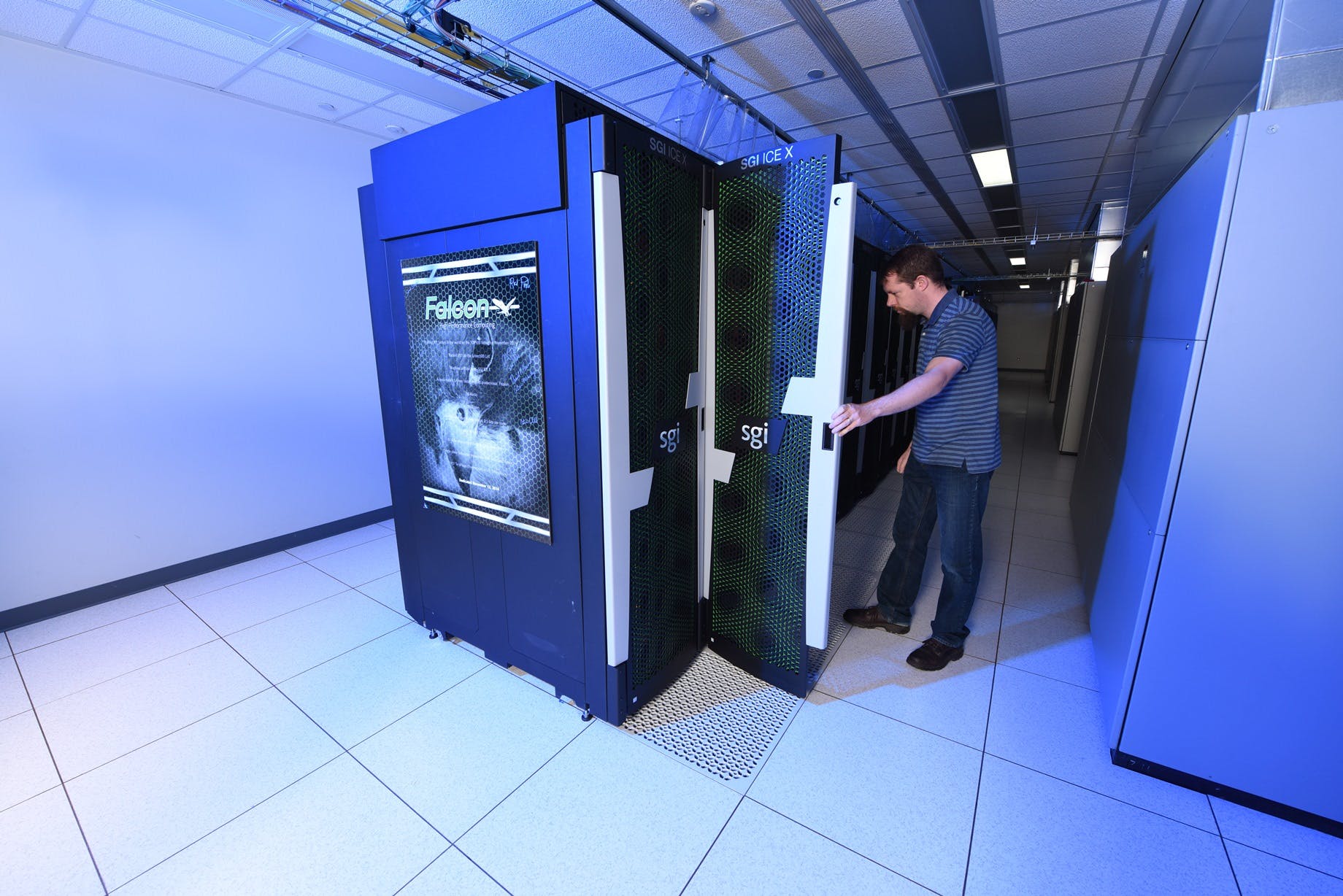 The first version of what became today's TOP500 list started as an exercise for a small conference in Germany in June 1993. Out of curiosity, the authors decided to revisit the list in November 1993 to see how things had changed. About that time, they realized they might be onto something and decided to continue compiling the list, which is now a much-anticipated, much-watched and much-debated twice-yearly event.
The TOP500 list is compiled by Erich Strohmaier and Horst Simon of Lawrence Berkeley National Laboratory; Jack Dongarra of the University of Tennessee, Knoxville; and Martin Meuer of ISC Group, Germany.
INL TOP500 information and history: https://www.top500.org/site/47650
Nov. 2016 TOP500 list and information: https://www.top500.org/list/2016/11/