Transitioning from a career in the military to a job in the civilian sector has a special set of challenges, say two veterans, one of whom has been working at Idaho National Laboratory for roughly a year and another who plans to start soon.
Sam Edwards and Brent Soelberg, both 20-plus year veterans, are grateful for a program called Hiring Our Heroes that is helping them make the jump.
Hiring Our Heroes
Run by the U.S. Chamber of Commerce Foundation, the Hiring Our Heroes Corporate Fellowship Program (CFP) provides transitioning service members with professional training and hands-on experience in the civilian workforce. Participating companies like INL benefit by gaining access to skilled service members while also learning about the challenges facing veterans as they enter the job market.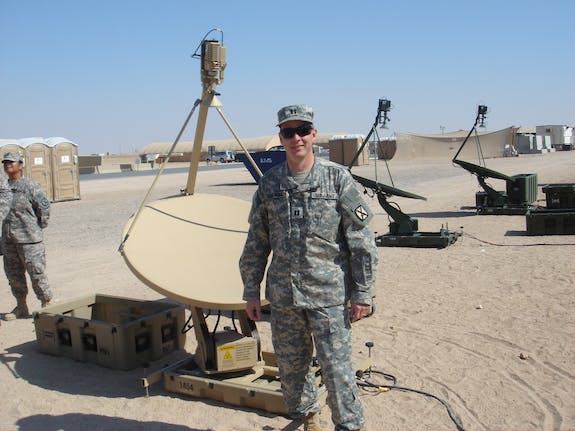 "Being able to do the fellowship and then to land a job made the transition from military to civilian life so much easier," said Soelberg, who came to work for INL's National & Homeland Security directorate in May 2019. A veteran of Iraq and Afghanistan, Soelberg now belongs to a team developing courses focused on managing industrial control systems. A Utah native, he holds a master's in management information systems from Utah State University's Jon M. Huntsman School of Business.
He was stationed at Fort Leavenworth, Kansas, in October 2018 while he was getting the paperwork ready for Hiring Our Heroes. With a daughter attending BYU-Idaho, both he and his wife knew about eastern Idaho. "You have to say where you want to do your corporate fellowship," he said. When he began looking into INL online, he thought to himself, "If they have a program, maybe I can slide in."
His resume ended up with Ron Fisher, who had a Homeland Security training project involving the Army and said he could use someone with an understanding of Army culture and protocols. At the end of his 12 weeks, in the spring of 2019, he had a job interview the day before he planned to go back to Kansas to pick up his wife. "I didn't know if I had a job, but sort of had a feeling that I did."
"Everyone benefits if the veteran can showcase skills in a meaningful way that benefits INL," said Edwards, who completed his fellowship in April and will retire later this month. For 16 years, Edwards has been a program manager involved in IT solutions, including interoperable communications. His post-graduate education includes an MBA from Babson College and a master's in electrical engineering from Virginia Tech.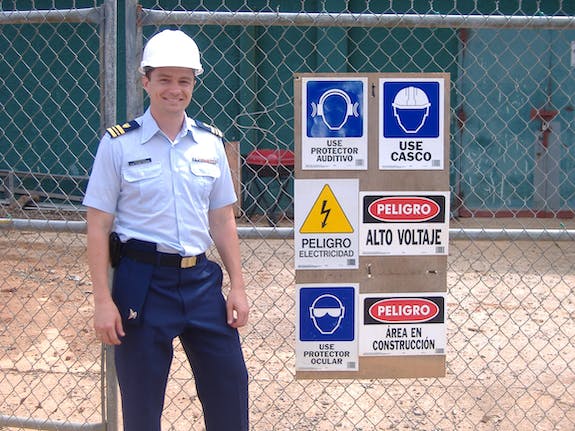 Hiring Our Heroes fellowship candidates are matched with participating companies based on the specific skills of the candidate and the preferences of both parties. At the time of the 12-week program, candidates must be on active duty and within 180 days of separation or retirement from military service. To be accepted, they must have a bachelor's degree and at least three years of leadership experience or an associate degree with five or more years of leadership experience.
Candidates then undergo exclusive on-the-job training at their host company, gaining firsthand experience in the private sector. This real-world experience is augmented by weekly educational sessions, held in a classroom setting.
Edwards has come to Idaho from Washington, D.C. His family had already "migrated" to the Rexburg area, so he had a fixed idea of where he will be looking for a job as he began eyeing post-retirement options – something service members are advised to start doing three years prior to the date they pick for transitioning.
His familiarity with the lab was limited. "I understood they did energy research," he said. "Then I found out they do research and testing to protect critical infrastructure."
When Hiring Our Heroes sent Edwards' resume to INL, interest from the lab's end was immediate and enthusiastic. His resume made it to Lynda Brighton, director of INL's Wireless Test Bed. "His resume very much resonated with the test bed activities," she said. The two met for three hours while Edwards was in the area at Thanksgiving, and Brighton said she was impressed not only with his strong background but also with his character.
A win-win all around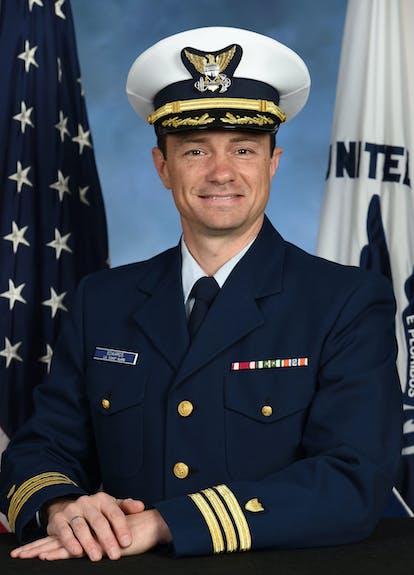 With every "cohort" it fields – there are three every year – Hiring Our Heroes will send INL 25 to 50 resumes from which to choose, said Emilee Kottcamp-Allen, who coordinates international researchers and joint appointments for the lab's University Partnerships department. Corporate fellowships are funded by the Defense Department, so there is no financial exposure to the lab. At the end of the 12 weeks, managers can decide whether to offer the candidate a position.
If there is a fit, "It's a win-win-win all around," Kottcamp-Allen said. She and Trevor Budge, in INL Human Resources, have been increasing awareness among the lab's program managers that a source of managerially adept and skilled talent is available to them. They have also been spreading the word among Hiring Our Heroes participants that INL offers a variety of strong post-military career paths. "There's been a lot word of mouth from Brent and Sam," she said. "Trevor and I just hope to continue to build the program."
Budge came to INL in September 2018 from Los Alamos National Laboratory, where he had seen the caliber of people Hiring Our Heroes could provide. "You're getting people with 20-plus years of experience, people with clearances we can transfer over in a few weeks," he said.
The biggest challenge is likely to be logistical, e.g. finding money to fund a full-time position for a corporate fellow. Many department managers at INL don't know enough about the program to be comfortable with that level of commitment, Budge said. "The lab atmosphere is a good fit for a lot of these people. It seems to be a no-brainer to build this more, but we have to market it internally."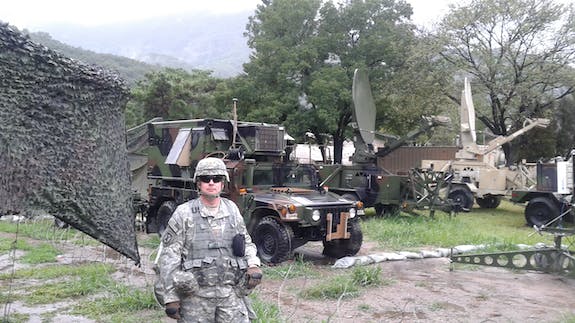 In the year since coming to Idaho, Soelberg and his wife have built a house. "It's nice to be able to establish roots," he said. Still, there are things about the service he misses. "In 23 years in the Army, I never had to worry about what clothes to wear. My wife says she misses the camaraderie and shopping at the post exchange."
As for fitting in at INL, "Everybody I've met here has been so friendly and professional," he said. "It's still not a seamless fit, but the guys I work with are willing to teach me."
Every candidate has to be evaluated independently, but there are advantages Hiring Our Heroes corporate fellows have going for them, Brighton said. "They have discipline, and ability to understand what they need to do and how to get it done. Along with that, once a decision has made, they get behind it. They have leadership abilities that are very advantageous for a team."