Imagine a room full of teenagers who learn and practice the tricks of the trade when it comes to hacking. This isn't a plot to a new television series, but a real-life competition held in Ammon, Idaho.
"These students, some of the best and brightest, were excited to learn more about cybersecurity," said Ammon Mayor Sean Coletti. "This was the first time we have held an event like this in our city, but it definitely won't be the last."
For the main event, these local teens gathered to play Capture the Flag – but not the version you grew up playing in P.E. class. This Capture the Flag (CTF) event was based on content originally developed by the cybersecurity professionals at Johns Hopkins Applied Physics Lab and further extended and modified by Mid-Atlantic Gigabit Innovation Collaboratory (MAGIC).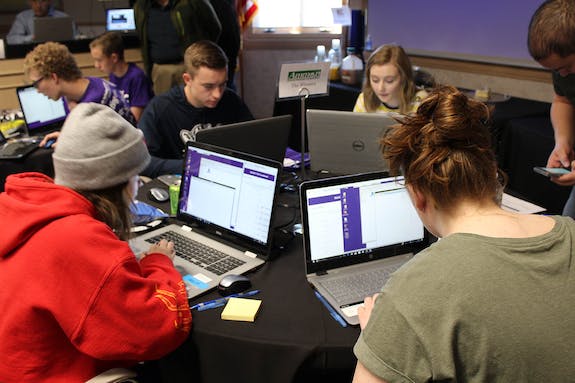 The content consisted of sets of puzzles that require using various hacking tools, coding skills, and just plain puzzle solving to find the answers, which are short strings of code called "flags." Once located, the flags are entered into a scoreboard, which keeps a tally for all teams. The team with the most points at the end of the timed competition wins.
The participants at this event were vibrant and eager to learn. They displayed excitement as they grasped the concepts and progressed throughout the day, especially because these young men and women are the future professionals of the cybersecurity field.
To date, there is an extreme shortage in the number of women pursuing degrees and careers in cybersecurity. The winning team in this event consisted of three young women, which made their victory that much sweeter. There was also a female player on the second-place team.
"We were thrilled to see these young women playing such a crucial role in the success of this event," said Coletti.
"Cybersecurity is one of the fastest-growing, most widely needed careers in the world. Plus, it's a fun profession," said Wayne Austad, INL technical director of the Cybercore Integration Center. "The strength of these future innovators lies in part with their diversity. These young people may one day be the ones we rely on to secure our nation from cyberthreats."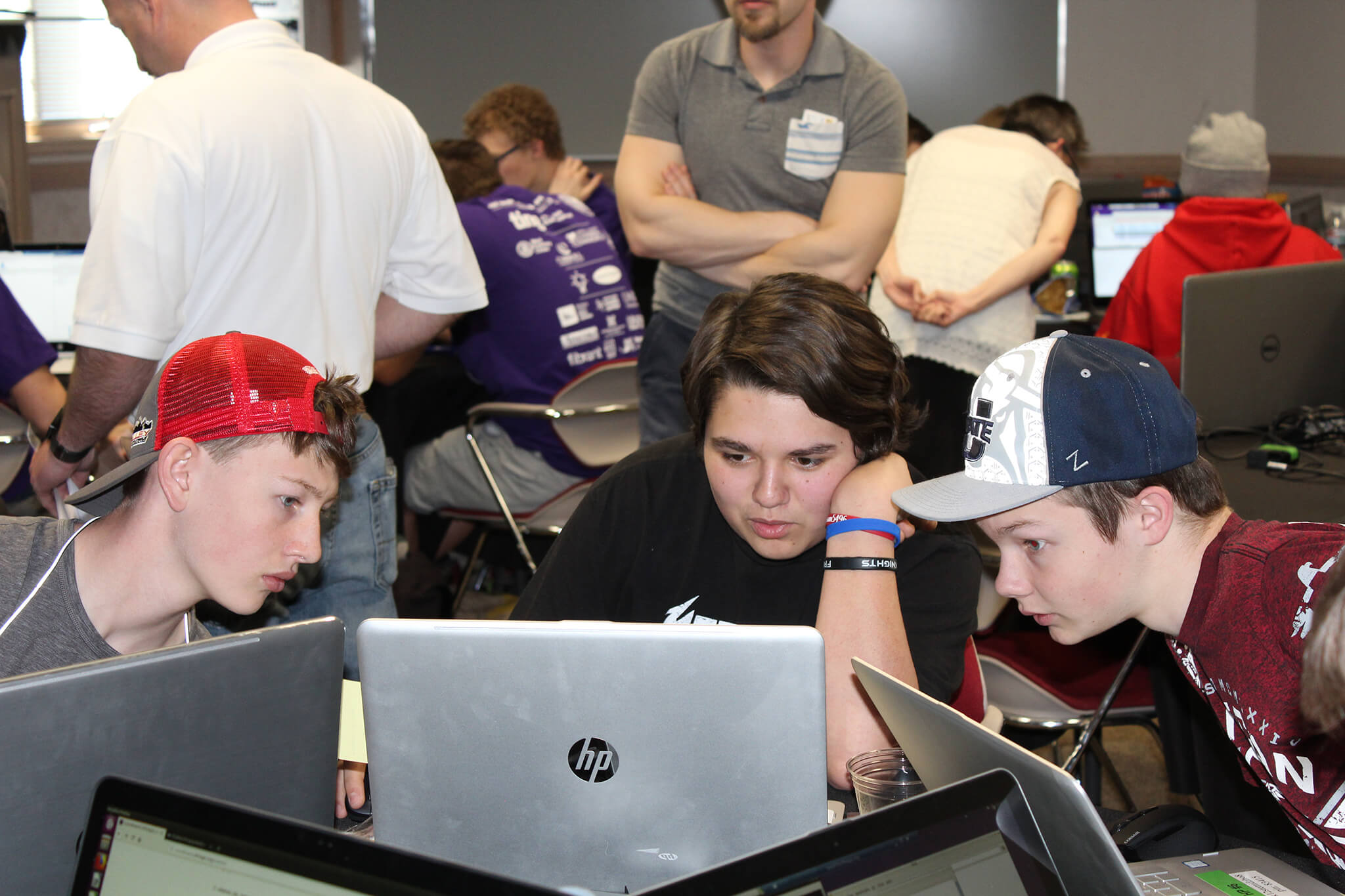 In a world of rapidly developing technology and connectivity comes a growing risk for compromised cybersecurity. In an effort to educate the future cyber defenders of our community, Idaho National Laboratory, the College of Eastern Idaho (CEI), School District 93, and other partners and sponsors supported this first ethical hacking cybersecurity competition held in the city of Ammon.
"At CEI, it is our goal to invest in the young people of this community," said CEI President Rick Aman. "With our new cybersecurity and dual-credit programs, high school students can ignite their passion and skill sets within cybersecurity before they even graduate, preparing them for success as they further their educational pursuits."
Ammon hosted the event as a part of the MAGIC hacking event that was simulcast at venues from across the country. Participants in attendance shared an interest in computer programming and cybersecurity and an enthusiasm for solving complex problems.
Volunteers from INL and CEI assisted the participants as they navigated through the hacking challenges.
MAGIC events are positioned as entry-level beginner events to appeal to the widest possible population of high school students. Using an innovative challenge-based experiential learning approach, the goals of the events are to build a connected tech ecosystem, give young people opportunities to acquire and demonstrate new skills, and expose them to potential employers, with the specific outcome measures of creating internships, part-time employment, and full-time employment.