Idaho National Laboratory will be part of a new institute focused on developing breakthrough technologies for industrial manufacturing processes.
The Rapid Advancement in Process Intensification Deployment (RAPID) Institute is the U.S. Department of Energy's fourth Manufacturing USA Institute. RAPID aims to boost domestic energy productivity and efficiency by 20 percent in five years by focusing on industries that include oil and gas, pulp and paper, and chemical manufacturing.
Traditional chemical manufacturing relies on large-scale, energy-intensive processing. The new institute will leverage approaches to modular chemical process intensification – like combining multiple, complex processes into single steps – with the goal of improving energy productivity and efficiency, cutting operating costs, and reducing waste. In the chemical industry alone, these technologies have the potential to save more than $9 billion in process costs annually.
Earlier this year, DOE called for the establishment of a Manufacturing Innovation Institute on Modular Chemical Process Intensification for Clean Energy Manufacturing. On Dec. 9, David Friedman, acting assistant secretary of DOE's Office of Energy Efficiency and Renewable Energy, announced that the American Institute of Chemical Engineers (AIChE) will lead the RAPID Institute. AIChE developed the proposal in collaboration with the Savannah River National Laboratory and the Georgia Institute of Technology.
INL is part of the institute's governing board, which includes representatives from industry and two national labs. INL was also instrumental in engaging industry to identify its technical challenges, understand industry needs and build support needed to enable the institute to meet cost-share requirements for the award.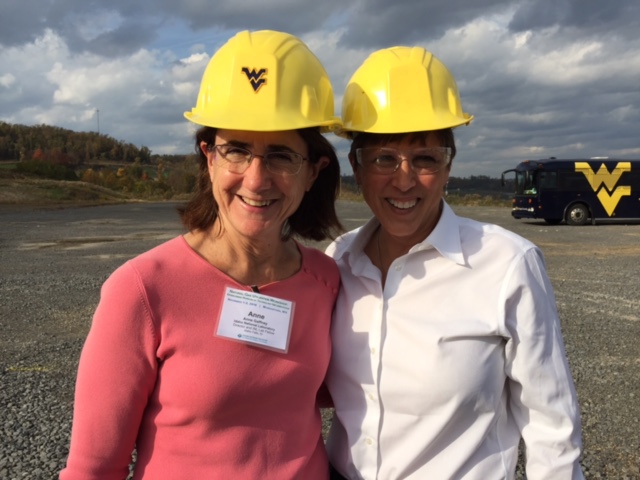 To date, RAPID has enlisted 75 companies, 34 academic institutions, seven national laboratories, two other government laboratories and seven nongovernmental organizations from all regions of the country. These partners will help leverage DOE's $70 million contribution over five years, subject to appropriations, with an additional $70 million in private cost-share commitments. RAPID's partners come from energy-intensive industries and range from small to large enterprises.
The RAPID governing board will work with DOE over the coming months to decide on specific research efforts and roles for each of the institutions on the team.
"We are confident we can meet DOE's goals of reduced energy usage and feedstock waste, and improved productivity, through our focus on integrating unit processes into single modular hardware elements that are cost effective, with high efficiency and scalability," said RAPID Chief Executive Officer Karen Fletcher in an AIChE news release.
The RAPID Institute will serve as an American manufacturing leader convening companies, universities, industrial research organizations and national laboratories. These collaborations will focus on new technologies that maximize processes at the molecular level to save energy with every chemical reaction – adding up to big savings on the manufacturing floor. The RAPID Institute is the tenth Manufacturing USA Institute (also known as the National Network for Manufacturing Innovation) to be stood up during the Obama Administration.