Our energy future begins at INL
Hydrogen, an abundant and efficient element, could make a huge impact in the quest for cleaner energy solutions. In an era marked by heightened concerns over carbon emissions and the pressing need for sustainability, hydrogen is a frontrunner in the realm of eco-friendly energy alternatives. However, the current methods to produce hydrogen pose a formidable challenge. These methods often rely on fossil fuels like natural gas or coal, resulting in the emission of 5.5 tons of carbon dioxide for every ton of hydrogen produced. This underscores a pressing issue that calls for innovative solutions and a shift toward more environmentally conscious practices.
At Idaho National Laboratory, we are proud to be at the forefront of hydrogen research and testing. With our expertise and cutting-edge technology, INL is leading the way in the use of hydrogen as a clean and sustainable energy source.
Benefits of Hydrogen Energy
INL is a leading research facility that is developing cutting-edge hydrogen fuel technologies. Led by some of the field's most prominent researchers, our state-of-the-art facilities enable us to conduct preliminary materials research all the way through full-scale advanced nuclear reactor demonstrations.
Demonstrations, Collaborations & Partnerships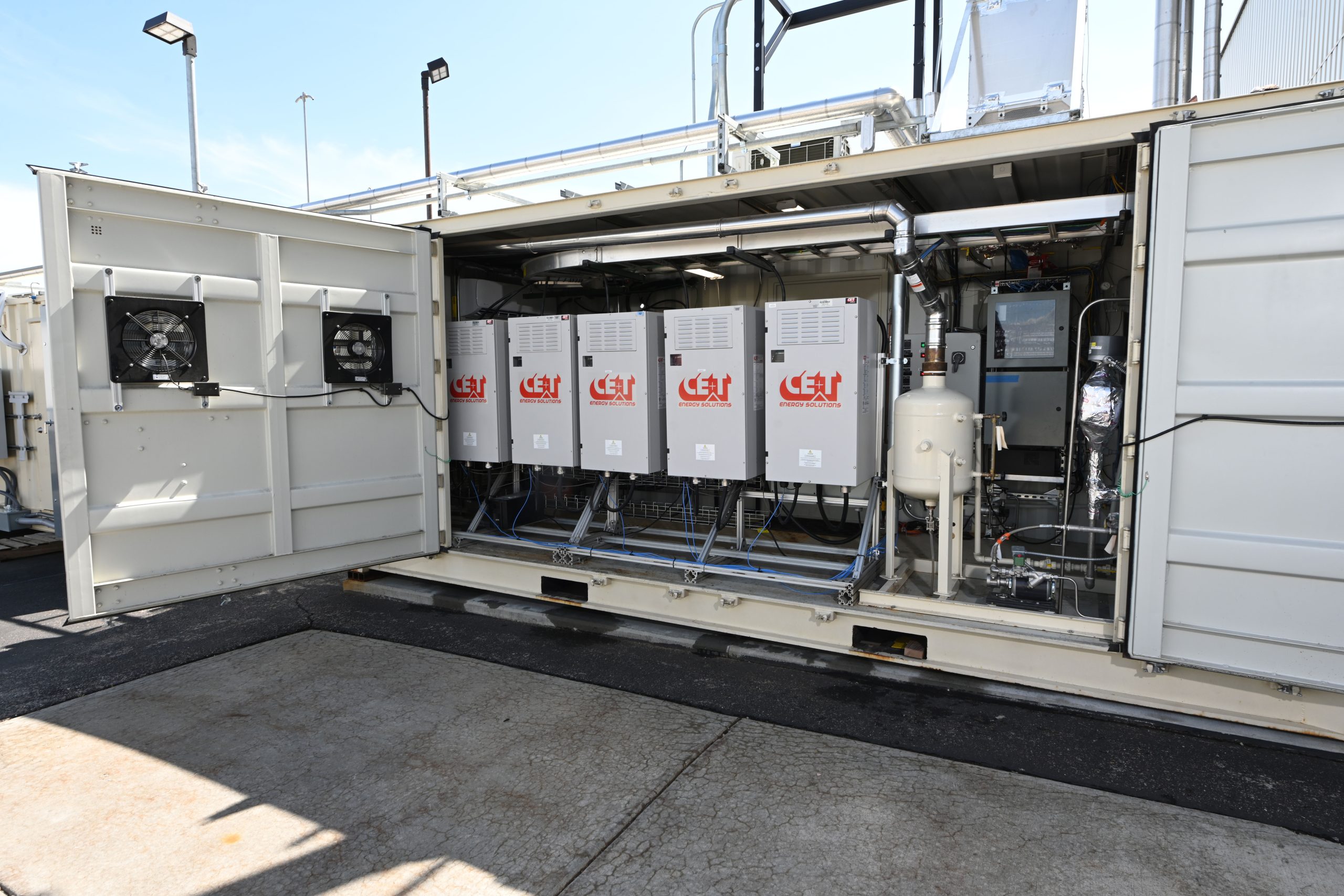 INL is available to support industry-led hydrogen hubs with hub planning, industry engagement, technical and economic assessments, and electrolysis technology integration and testing. Modeling and simulation are key capabilities with far-reaching implications for hydrogen production. Specific INL modeling capabilities include:
Fundamental High Temperature Electrolysis stack and module design using dynamic models
Thermal hydraulic modeling
Plant design, technical evaluations and economic assessments
Holistic systems integration and optimization
Digital twins (or virtual models) and real-time plant simulation
Integration of hydrogen and nuclear plants with grid markets
For more information about this work and potential partnership opportunities, please contact Richard Boardman,
Richard.Boardman@inl.gov
.
INL drives hydrogen tech progress through diverse collaborations, ensuring global insights and best practice sharing. Our Hydrogen Team excels in synergistic partnerships with academia and industry, propelling innovation for a cleaner energy future.
For more information about this work and potential partnership opportunities, please contact Richard Boardman, Richard.Boardman@inl.gov.
INL is committed to becoming a Net-Zero Emissions laboratory. Advanced nuclear reactors coupled to stacks and integrated modules will be critical to achieving this goal. INL is establishing a testing center at the desert Site's Central Facilities Area for demonstrating advanced reactors with wind, solar and geothermal projects as part of a clean microgrid. The initial setup will accommodate electrolysis modules up to 10 MWe capacity and associated hydrogen applications. This facility will support clean electrical power production using hydrogen fuel cells and hydrogen turbines. It will also be used to fuel the INL bus fleet and demonstrate the production of low-emissions fuels and ammonia fertilizers, and to reduce iron ore to a form that is ready to be processed with an electric arc furnace.
For more information about this work and potential partnership opportunities, please contact Chris Wright, Christopher.Wright@inl.gov.