For government scientists, tailoring technology research to industry needs can feel like learning a foreign language. National laboratories offer expertise in fundamental research but haven't traditionally been as focused on technology commercialization.
That's why the U.S. Department of Energy Office of Energy Efficiency and Renewable Energy (EERE) Lab-Corps program is asking scientists at national laboratories to step out of the technical aspects of their research and really delve into meeting industry needs.
"It's more than commercializing a single technology," said Tammie Borders, INL Lab-Corps leader. "It's about developing a techno-economic ecosystem."
EERE announced the Lab-Corps pilot program in autumn of 2014. The program aims to strengthen entrepreneurial culture at national labs by focusing on private-sector needs and immersing researchers in the commercialization process. By cultivating small-team collaboration between researchers and private entrepreneurs, Lab-Corps' goal is to accelerate clean energy technology deployment and catalyze industry competitiveness.
"The program is building commercialization into the DNA of our researchers, which leads to industry-relevant research from initiation," said Borders.
DOE's Idaho National Laboratory is one of seven laboratories participating in the Lab-Corps pilot program. INL has two entrepreneurial teams, both consisting of three people: a principal investigator, an entrepreneurial lead and an industry mentor. Each team focuses on one new technology.
Each team is responsible for finding an optimal path to bring clean energy technology to market by following a curriculum focused on customer interactions and market feedback. Each team meets face-to-face with customers to determine the key resources, activities and partners needed to bring business ideas to marketplace. This effort also aims to make national laboratories more accessible to businesses.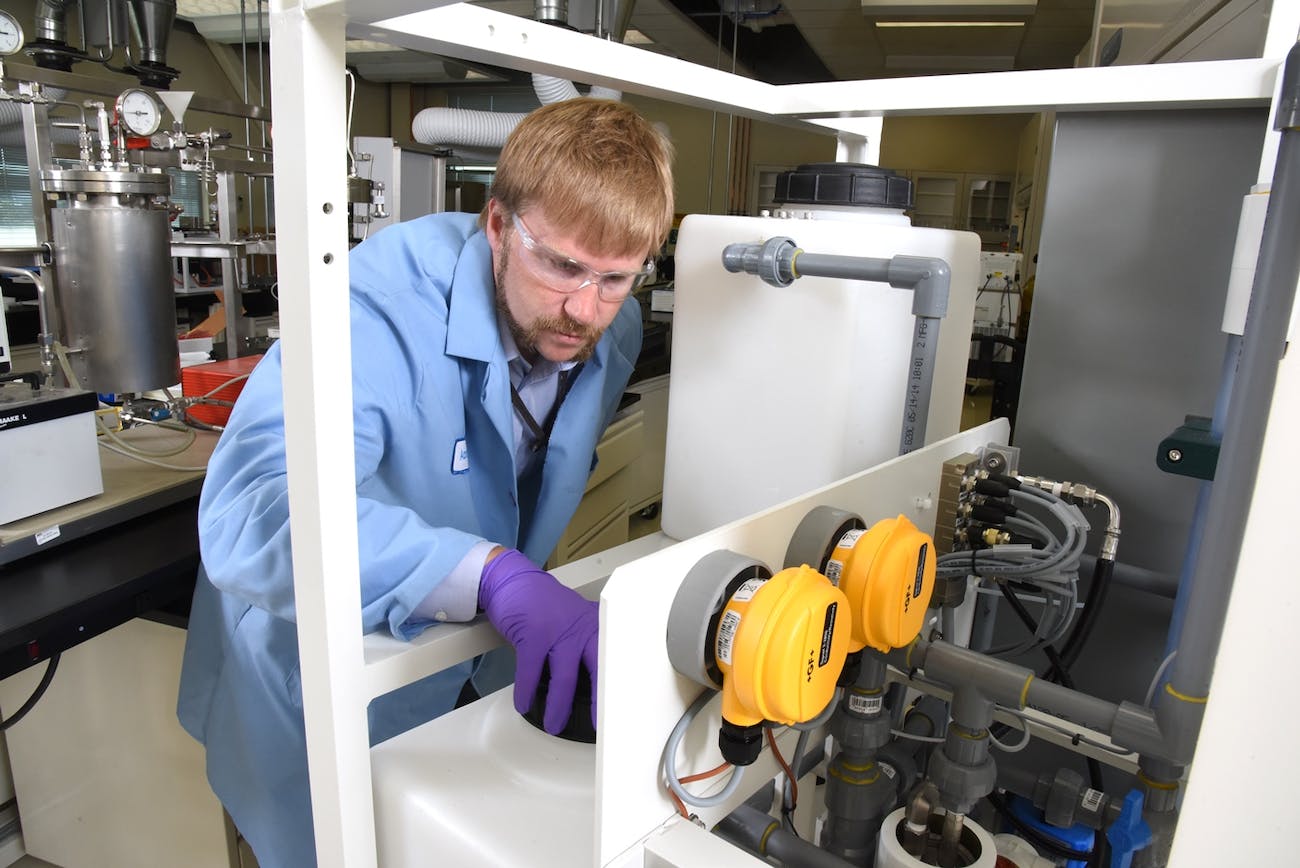 The teams from INL – one of two Lab-Corps pilot labs based in a rural area – have challenges associated with smaller business markets. However, they have the advantage of being managed through the Center for Advanced Energy Studies. As a public-private research consortium among INL, Boise State University, Idaho State University, University of Idaho and University of Wyoming, CAES has well-established working relationships with academic institutions throughout the region.
The INL Lab-Corps teams are tapping into CAES universities, state and regional resources to drive success. These partners include Idaho State University's Small Business Development Center, Brigham Young University-Idaho's Entrepreneurial Center, Boise State University Venture College as well the Technology Deployment team at INL.
Students at the ISU and BYU-Idaho centers are providing market assessments and helping find industry contacts and prospective customers. This allows the students to get real-world experience and provides invaluable data to the INL teams. Through these connections, the teams can consult with customers to find ways for research to add value by developing a new technology that meets industry needs.
"We were able to understand the industry needs and find companies that could meet those needs," said Corey Smith, executive director of the BYU-Idaho Entrepreneurial Center.
By building relationships, working with customers, and consulting industry experts, researchers allow their original ideas to evolve and transform. They focus efforts not so much on what they are capable of inventing, but on inventing something useful that can impact industry now.
INL team researchers Aaron Wilson and Carter Fox are proposing a Switchable Polarity Solvent Forward Osmosis (SPS FO) technology that could make a hugely positive impact in water purification and a host of other applications.
On the other team, researcher Matthew Balderree developed an application to use unmanned aircraft to inspect wind turbine blades — a safer, faster and more economical approach than sending humans to do it.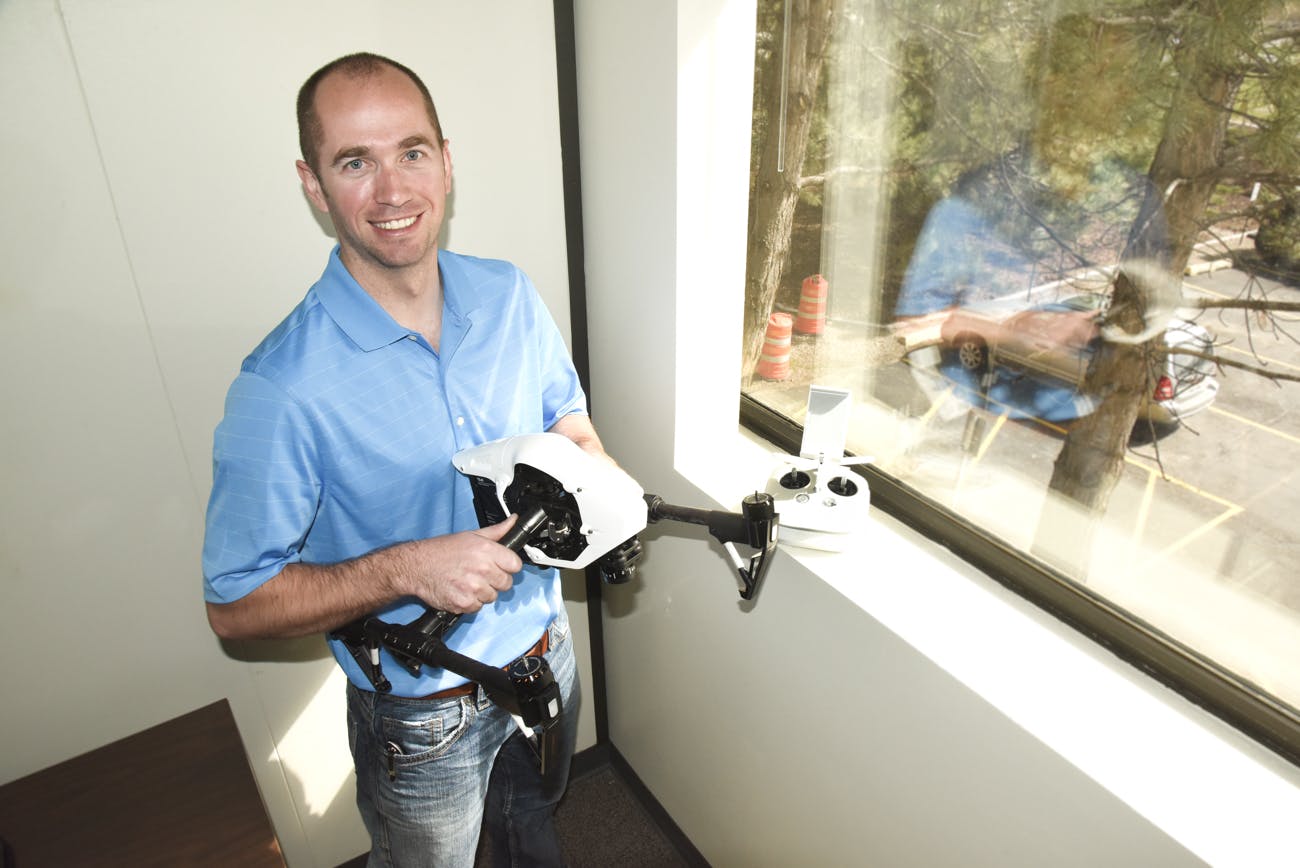 The idea could reduce downtime at wind farms due to catastrophic failures of equipment, and the Lab-Corps program is providing ideas to make it more appealing to wind farm operators, said Balderree. "This is something that I have not heard anyone in the industry talking about, and I think we are headed on the right path," he said.
This installment of the Lab-Corps program serves as a pilot for national labs all over the country and its success could inform future directions for the Department of Energy.
"The goal is to strengthen the nation's global competitiveness and advance clean energy performance," said Steven Aumeier, INL associate laboratory director and CAES director. "DOE's Lab-Corps program offers a new pathway to advance greater collaboration between industry and national laboratories."