Charging behavior revealed: Large national studies analyze EV infrastructure needs
In the state of Washington, the governor has called for 50,000 electric vehicles to be on the road by 2020. California, the original home of the hot rod, is serious about cutting pollution and greenhouse gas emissions.
The big question is, "What is it going to take to see plug-in electric vehicles embraced by the public?" To give automakers, government planners and the public an idea of how electric vehicles might roll out in America, the U.S. Department of Energy's Idaho National Laboratory has released the most comprehensive study to date on plug-in vehicle usage and charging patterns.
Drawing data from five different projects, the extensive report provided lots of new insights, but a few stood out. For example, most EVs are charged at home or at work rather than at public charging stations. And while public charging stations are going to be essential to widespread acceptance, they won't need to be as ubiquitous as gas stations to support widespread electric vehicle usage.
Between early 2011 and the beginning of 2014, study partners installed more than 17,000 charging stations around the country and tracked the charging habits of more than 8,000 plug-in hybrid and all-electric car drivers. Participation from automakers (mainly General Motors and Nissan), charge station providers like ChargePoint and Blink, and car-sharing services with EVs in their fleets, made this a genuinely nationwide study. EV owners and businesses were given incentives to participate, with DOE installing Level 2 chargers in homes and company parking lots wherever it could obtain written consent to monitor use over three years.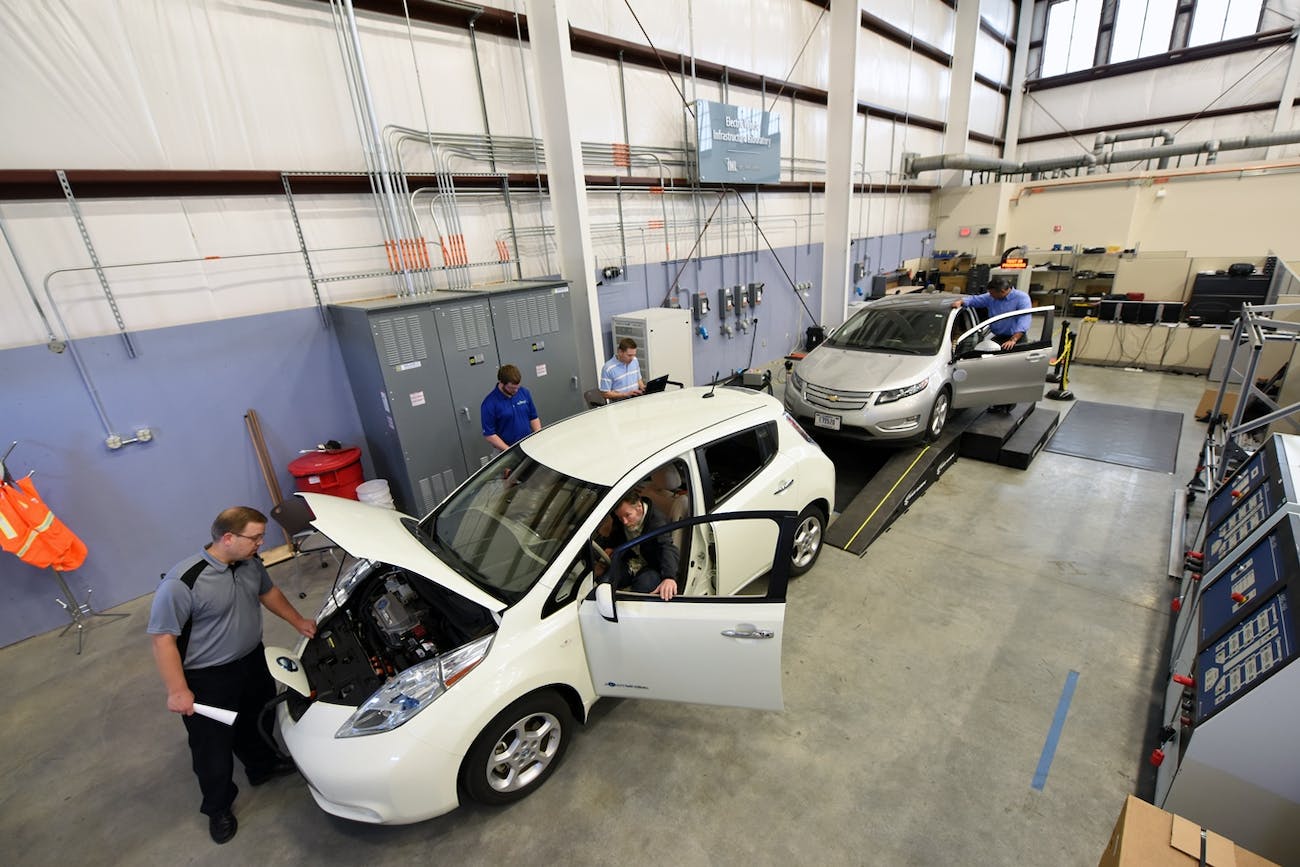 In all, EV and hybrid drivers in this study put roughly 125 million electric miles on their Nissan Leafs and Chevrolet Volts in 2011, 2012 and 2013.
What some might find interesting is that although people will leave home or work to fill their cars and trucks with gas, with electric vehicles it's exactly the opposite.
"This kind of stands the gasoline station model on its head," said Jim Francfort, project manager in INL's Advanced Transportation Group.
While it generally takes five or 10 minutes to fill a car or truck with gas, electric vehicles using 110V AC can take up to eight hours to charge. Fast-charging stations, which use 480V DC, can still take up to half-an-hour to impart a full charge.
Therefore, it makes sense that a commuter is going to find it a lot easier to drive his EV to work if there is a charging station in the company parking lot. The INL analysis showed that drivers who could charge at the workplace did so more than anywhere besides their home.
"Most people don't need charging everywhere." Francfort said. "Any 110 outlet is charging infrastructure. You can go to a friend's house and charge. You can go to grandma's house and charge."
People with the Nissan Leaf — a purely electric vehicle — charged 32 percent of the time at work and 65 percent at home. With the Volt, which has a gasoline engine to supplement its electrical system, drivers charged 39 percent of the time at work and 57 percent at home.
Some other findings:
– Although the 2013 Nissan Leaf offers 84 miles of range while the 2013 Chevy Volt offers only 38 miles on its electric engine, the DOE study found the number of electric miles driven was almost equal for both cars: 9,697 miles for the Leaf and 9,112 for the Volt. Of the 12,238 average miles Volt drivers covered, three quarters were on electric power, possibly because with a gasoline engine as backup Volt drivers were more likely to drive their batteries to depletion.
– Where charging was fast, public stations were popular — as long as the price was low. Delivering up to 80 percent in 30 minutes for the Nissan Leaf, DC fast chargers saw use when located near highway interstate exits. EV drivers were confident they could take their vehicles on longer trips, and local drivers were able to get powered back up on days when home or work charging was less convenient.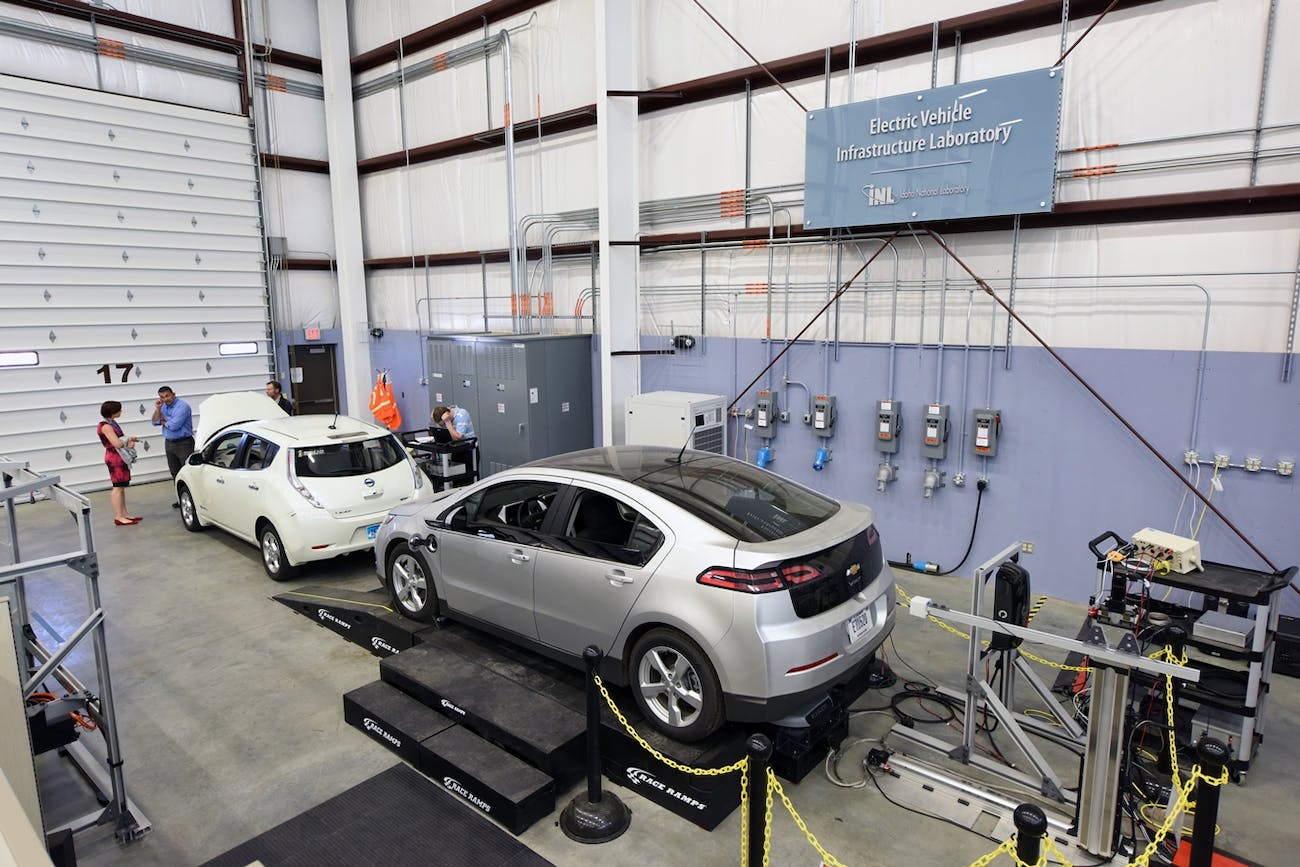 ChargePoint, the company that owns most of the charging stations in the survey, doesn't have a fixed charging price throughout its network. Prices ranged from very low to quite high, varying from one site to the next. The stations with high prices did not see much use. In the case of fast chargers managed by Blink, stations that were free saw frequent use, those which charged a fee less so.
Overall, there is a paradox that needs to be addressed. Most people in the study preferred to charge their EVs at home the same way they might charge their cellphones.
They can eat, sleep, watch TV; while the car's battery is brought back to full power. But as long as the public charging network remains limited — combined with the limited range of today's EVs — adoption is going to stay limited.
Francfort said it's more a matter of perception. "The value of building infrastructure is a difficult thing to measure," he said. To put DC fast charging stations along interstate corridors could encourage people to take longer trips even if they don't stop to charge.
The fact that fast charging is available gives them the confidence they might otherwise lack.
"They know it's there if they need it," he said.
Two things are going to affect the widespread adoption of EVs in the United States: gasoline prices and the life cycle costs of an EV versus a gasoline-powered car.
Although gas prices are low, they can be volatile, and if a true carbon tax is put in place there could be a swing back toward EVs, Francfort said.
In the meantime, fleet managers are going to warm up first to EVs, because the maintenance costs are dramatically lower — no tuneups, no oil changes, less engine wear and tear.
"Fleet owners understand," he said. "They're interested in the bottom line. Over the life of the car, which is typically more than seven years, an EV is going to cost you less."