Latino/Hispanic Americans have become one of the fastest-growing ethnic groups in the United States and are projected to make up 28.6 percent of the nation's population by 2060. From Sept. 15 to Oct. 15, the United States celebrates National Hispanic Heritage Month. The month celebrates the cultural influences and contributions of Americans whose ancestors came from Spain, Mexico, the Caribbean, and Central and South America.
Part of what makes INL such an interesting place to work and what drives innovation is people with all different backgrounds and expertise. Bringing different perspectives to a problem can yield creative solutions – more so than if everyone were to approach the problem the same way. That's why INL is proud to highlight three exceptional employees as part of our National Hispanic Heritage Month celebrations. All are extremely proud of their heritage and none of them could have predicted the path their life has taken.
MEET DR. MONICA REGALBUTO, NUCLEAR FUEL CYCLE DIRECTOR
Motto: "There's never the perfect time to do anything. Don't wait to take a new opportunity until everything is perfect, because that day will never come. Live life now."
Some people you meet have that extra special something you can't put your finger on. The "it" factor. Whatever that something is, Dr. Monica Regalbuto has it. Regalbuto has held many titles – Ph.D., assistant secretary, high school board member, the honorable – she even received an honorary doctorate in public service from USC Aiken. If you ask her what she'd preferred to be called, however, she'll tell you to just call her "Monica."
Originally from Monterrey, Mexico, the capital city of the state of Nuevo León in northeastern Mexico, Regalbuto discovered she had a gift for math and science at her all-girls high school. "I really liked math and following the path from start to finish when solving equations," she said. That's when she discovered not everyone liked math and science like she did – she had a natural apt for it. That discovery helped shape her college plans.
"My dad's side of the family were all engineers," she said. Growing up, it was never a question of if she would go to college, it was just expected. "In my family, you went to college and you got a degree," she said.
Selecting a college was different for her than for it is for kids today. "I didn't have tons and tons of options for fields of study – there were only five or six to pick from," she said. "I remember sitting at the kitchen table with my dad and going through the brochures. I really liked chemistry and computer science and I wanted to be an engineer, so I picked the chemical engineering and computer science degree at the Instituto Tecnológico y de Estudios Superiores de Monterrey (ITESM)." The school, like the MIT of Mexico, was conveniently located in her hometown.
Not everyone was as open to her college plans as her dad was. "I remember a guy telling my dad, 'I don't know why she's going to school if she's just going to end up boiling beans for a guy someday.'" She said she didn't let comments like that get to her. "I knew that didn't apply to me, so I didn't even take it in," she said. "Why worry about it when you know what you're capable of?" She's carried that philosophy with her throughout life.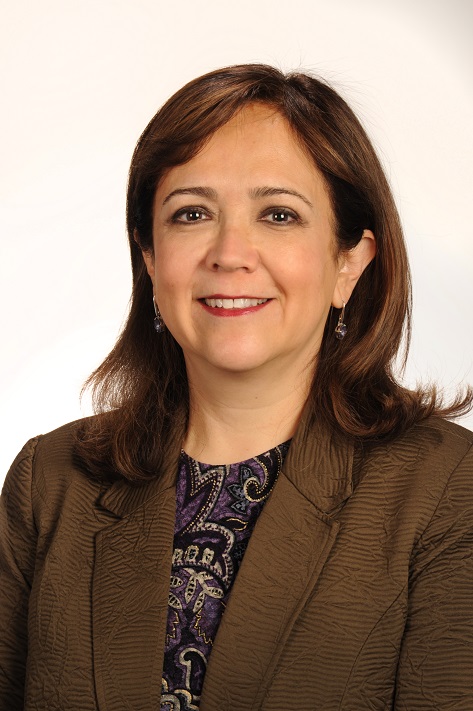 After getting her bachelor of science degree, Monica said she discovered that college was not the end but the start of education. "There's a lot of life and fun in Mexico, and I never expected to leave it," she said, but her plans changed when she met and married her husband, an American from Texas. They moved to the United States, where she attended the University of Notre Dame as a graduate student in chemical engineering. Regalbuto had her first child just after she finished her master's degree and her second child just after earning her Ph.D.
Being newly married, living in a foreign country, being pregnant and having two children while working on a Ph.D. is a lot to handle, but Regalbuto said you can't plan life. "There's never the perfect time to do anything. Don't wait to take a new opportunity until everything is perfect, because that day will never come."
After earning her Ph.D., she decided to work part-time to have time to spend with her children and do other things she wanted to do – like baking. At the time, it wasn't common for companies to offer parental leave benefits and it was a struggle to find a part-time research opportunity. "I told one recruiter I wanted to work part-time and he looked at me like I was from Mars," she said. "He said I had a Ph.D. and had to be serious about a career."
But she kept applying. Eventually, she got a phone call from Dr. George Vandegrift at Argonne National Laboratory and was offered a job. She worked part-time as a research scientist for about 10 years.
"You're going to have your whole life to work," she said. "If you want to take five to 10 years off to do something different, why not? There will be plenty of time to work." Regalbuto had her third child during her time at ANL and realized when she stopped comparing herself to others, she was capable of much more than she ever imagined. You don't have to be a researcher or a mother or an active community member. You can be all of them.
Taking opportunities and never looking back has paid off. After working in many areas of private and public energy, Regalbuto was nominated by President Obama to serve as the U.S. Department of Energy's Office of Environmental Management assistant secretary. After testifying in Congress at two separate hearings, she was confirmed by the Senate in 2015 and continued in that position until the next administration took office in January 2017. "It was the hardest job I've ever done in my life, but I wouldn't trade it for anything," she said.
When an opportunity to manage the Spent Fuel Cycle Initiative at INL came up, she jumped at it. "Working at a national lab was like coming home," she said.
In her time as assistant secretary, she visited every single DOE facility and over the course of her career, has seen things and had experiences that few others have had. "I really like sharing what I know," she said. "I want to pass on knowledge to others before my brain cells go. That's what motivates me to go to work every day."
MEET ABRAHAM L. ROMO, INTEC & RHLLW SHIFT SUPERVISOR
Words I live by: "La cosa buena toma tiempo, para que dure mas con el tiempo," meaning "All good things take time to develop, in order for it to last with time." Jose G. Romo
The Romo family can trace their origins back to the town of Vivar in Castile, Spain. Their ancestors arrived in Mexico in the 16th century and established the community of Rincón de Romos in the northern part of the state of Aguascalientes. Fast-forward about 300 years later to meet Abraham L. Romo. He's a self-described "Tex-Mex" kid who grew up in a very small town in Texas called Idalou.
Now a manager of operations (more commonly referred to as a shift supervisor) at INL, he spends his workdays in facilities out on the Idaho desert 57 miles from his home in Idaho Falls. Being that far from home can be tough, so why does he do it? "I love it," Romo says. "I love what I do, love the people I work with – it's a welcoming, hard-working place here."
Romo was officially hired on at INL in 2010, but had been working for the Central Characterization Program (CCP)/WIPP at INL facilities since 2004. He entered the field of nuclear energy in his early 20s when his uncle John helped him find a position as a junior deconner (decontamination technician) at the St. Lucie Nuclear Power Plant in Florida. Since that time, he's traveled the country working in many locations, including four power plants and six national labs.
Although he's worked in the nuclear industry for over 20 years, growing up, he never imagined he'd be doing what he does. "I wanted to be lots of different things – a chef, mechanic, cop, husband – but most importantly, I wanted to be like my parents and grandparents, who were hard workers and fought through the hardest of times to provide for their children."
While striving to be the best he can be at work, he also underscores the importance of being a good husband to his wife, Renee, and a good dad to his three kids. "I want to provide my kids with the things I didn't having growing up," he said. Like most working parents, he struggles to balance his professional and home life, but does his best to leave work at work and focus on home life when he's at home.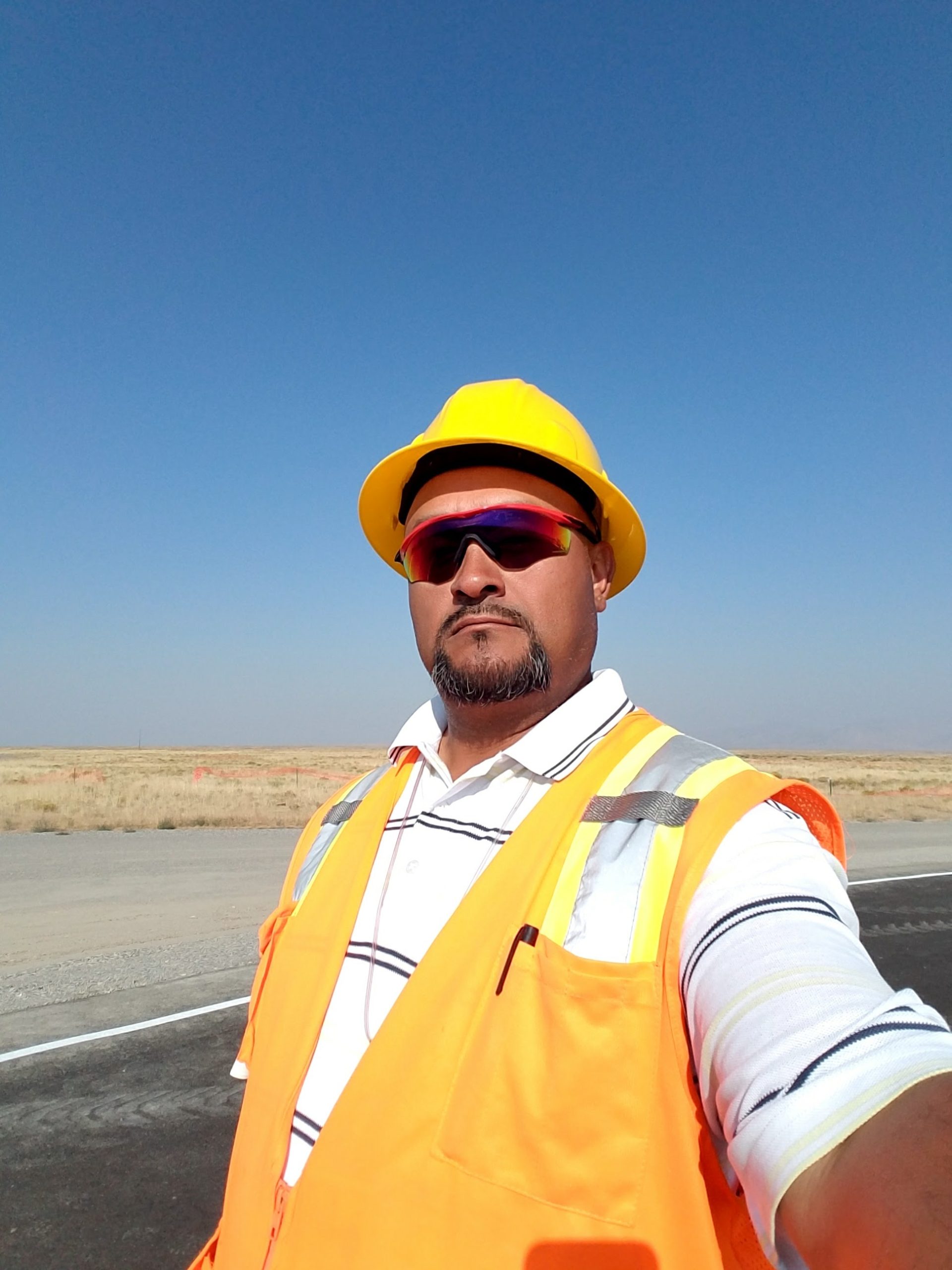 When not at work, Romo coaches his son's Idaho Falls Fury baseball team, and is an assistant coach for his son's fourth-grade Grid Kid football team, the Eagle Rock Blue. He also enjoys watching his youngest daughter tumble and cheer. Romo looks forward watching his oldest daughter, a senior at Skyline High School, start club soccer and golf this spring, graduate from high school, and enter a new chapter in her life.
Food is one aspect of his Mexican heritage for which Romo still has a strong connection. "One thing I remember growing up was the tamales." He remembers his mom making tamales, but didn't learn the process himself until she taught him as an adult. Now he and his wife have a tradition where they spend the weekend after Halloween making 60 to 80 dozen tamales. "When it's all said and done, we're exhausted. But we like to share that tradition with our kids."
He also remembers the Mexican Independence Day celebrations when he was growing up. "A lot of people think May 5 (Cinco de Mayo) is Mexico's Independence Day, but our real Independence Day is September 16," he said. Every year, Romo remembers his community having fiestas where people would rent booth space and sell goods or have games for kids. "There would be food, dancing, a march and a pageant where young girls would share their talents and heritage," he said.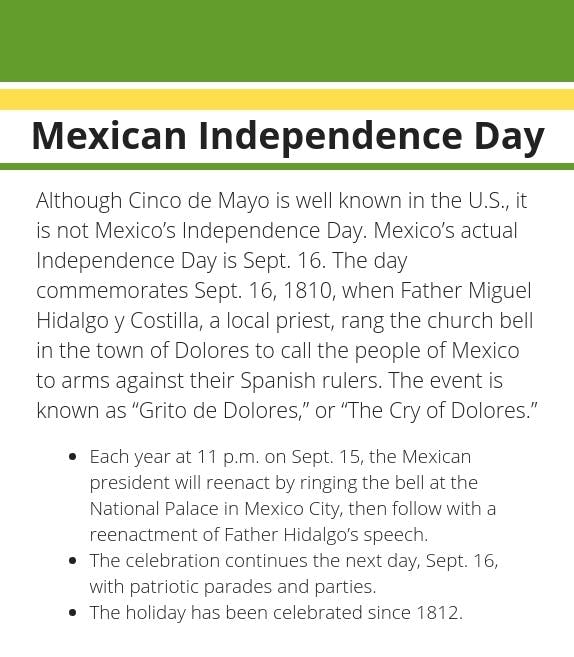 Romo remembers when his sister entered the Reina de Las Fiestas De Llano pageant. "She wasn't crowned reina (queen), but had a great time competing and was able to practice speaking Spanish in public." Romo said after watching the pageant, he and his siblings started speaking more Spanish around the house. Practicing Spanish strengthened his bilingual skills and he still enjoys speaking both Spanish and English today.
One thing that particularly sticks out in his memory was the resourcefulness of those people who hosted booths. "I remember people would get a wheel from a bike, take the tire off, nail it to a plywood board, put a piece of plastic through the tire stem hole, and make a circle around it with nails to create a wheel kids could spin." He said they used what was available to them – it wasn't fancy, but it worked and the kids loved it.
Romo believes hard work and resourcefulness pay off and believes those attributes helped him get to where he is today. In the words of Jesse Owens, "We all have dreams. In order to make dreams come into reality, it takes an awful lot of determination, dedication, self-discipline and effort."
MEET ANGELA CASPER, LABOR RELATIONS SPECIALIST
Motto: "My job requires me to be a good communicator, but more importantly, a good listener. Growing up Hispanic, I was taught from a very young age to listen, learn, then teach – in that order."
Angela Casper is a testament to the idea that you never know where life will take you. The Idaho native never imagined she'd be working as a labor relations specialist at INL. She was initially interested in the health-care field, but went to nursing school and got her nursing license. Her career took an unexpected turn and instead of working as a nurse, she worked as a human resources director at a health-care facility. Casper started working at INL in 2011 in the Diversity and Employee Relations Department, then moved into the Labor Relations Department in 2013. Through the Employee Education Program, she was able to work full-time while she earned her bachelor's degree in business administration. She was the first person in her family to go to college. In 2017, she became a labor relations specialist.
In that role, she works with unions and INL's represented employees. "My favorite thing about the job is there's always something new. I'm always learning," she said. "I get to be creative and think outside the box."
Casper has found her Hispanic heritage has had a positive impact on her work. "My job requires me to be a good communicator, but more importantly, a good listener. Growing up Hispanic, I was taught from a very young age to listen, learn, then teach – in that order."
Casper's mom is from Idaho and her dad is from the city of Aguililla in the Mexican state of Michoacán. Half-Mexican and half-American, Casper said her culture has had a big impact on her life. "My dad came from a place with no running water, no electricity. I've been there – I even lived there for a little bit – and it makes me appreciate even more the opportunities we have here in the U.S."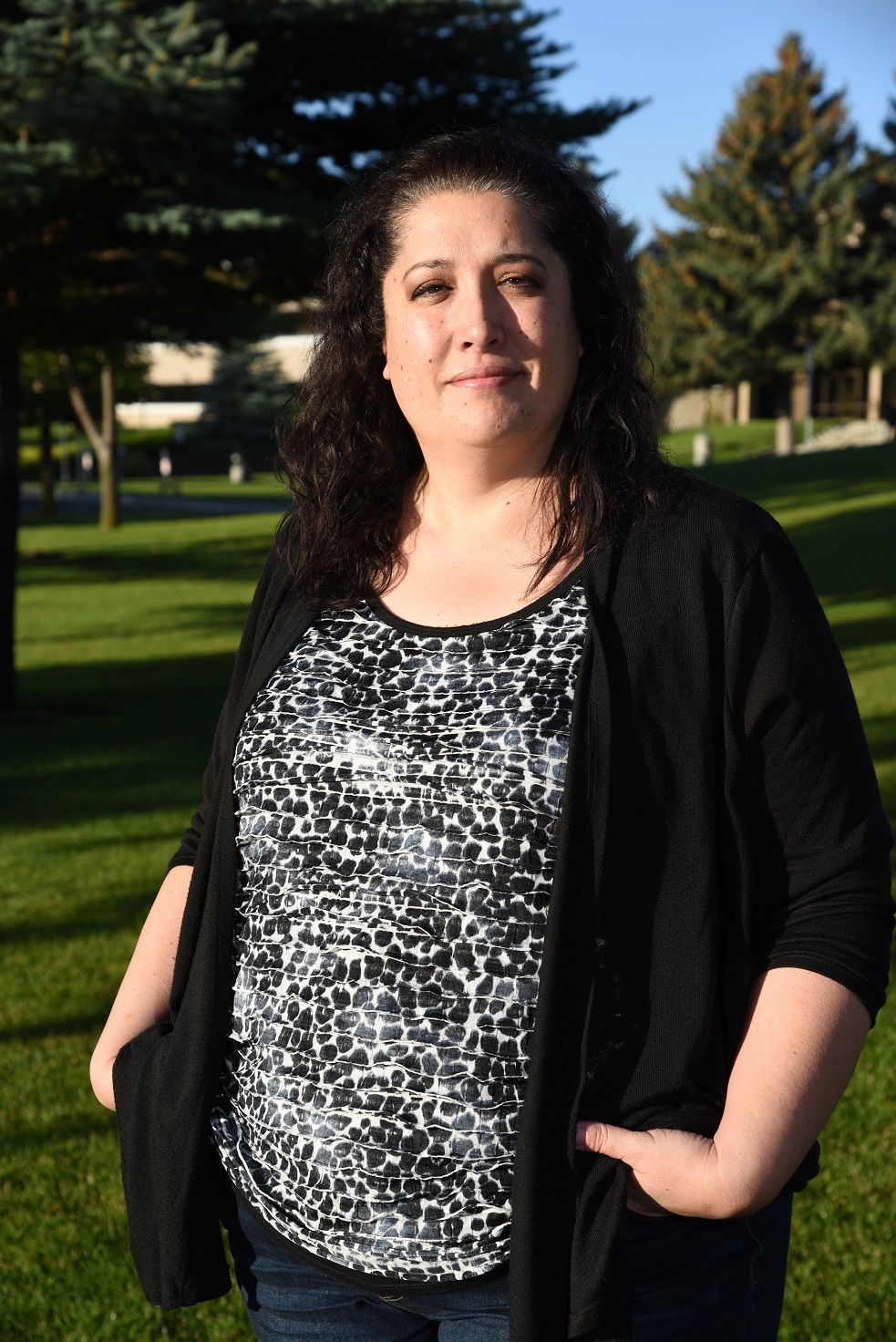 She recognizes the sacrifices and hard work of those who came before her, particularly her dad. "My dad came to the U.S. when he was 13 to find work," she said. "My grandma [his mom] was really sick and needed medicine, but the medicine was expensive. He tried working and making items to sell, but it wasn't enough." Working in the horse stables in California, her dad made enough money to pay for the medicine. "My father always said, 'If you have a goal, sometimes you just have to change the way you achieve it, but don't give up on your goal,'" Casper said.
One part of her Mexican heritage that she continues today is making tamales. "My grandma taught me how to make tamales," she said. "Every Christmas, my family gets together to make tamales. We set up an assembly line and make them for two to three days. It's a great tradition."
Although comfortable with the person she has become, Casper said it was hard growing up biracial. "Am I American? Am I Mexican? I didn't know where I fit in," she said. What she discovered later on in life was she didn't have to pick one or the other. "I realized I'm lucky because I'm both. I don't have to pick one. I get the best of both worlds."
Learn more about National Hispanic Heritage Month:
Other ways INL celebrates the month: