Did you know Hispanic Americans are one of the fastest growing ethnic groups in the United States and make up almost 18 percent of the nation's population? From Sept. 15 to Oct. 15, the U.S. celebrates National Hispanic Heritage Month. The heritage has been commemorated in some form since 1968, when a presidential proclamation from President Lyndon Johnson designated the week of Sept. 15 as National Hispanic Heritage Week.
The month celebrates the cultural influences and contributions of Americans whose ancestors came from Spain, Mexico, the Caribbean, and Central and South America. This time period was selected because seven Latin American countries celebrate their independence days in September (Costa Rica, El Salvador, Guatemala, Honduras and Nicaragua celebrate Sept. 15; Mexico celebrates Sept. 16; Chile celebrates Sept. 18).
According to the Idaho Commission on Hispanic Affairs, about 75 percent of Idaho's Hispanics were born in the U.S. and they accounted for:
30 percent of the state's population growth between 2010 and 2015.
42 percent of K-12 public school enrollment growth between the 2010-11 and 2015-16 school years.
37 percent of employment growth between 2009 and 2015.
At INL, we celebrate inclusion throughout the year. To recognize National Hispanic Heritage Month, we are highlighting three employees who have different backgrounds and job expertise, but all share the common thread of Hispanic heritage. They share their experiences at the lab and how their heritage has impacted their lives.
Meet Juan Alvarez
Juan Alvarez is a familiar face at INL since 2005. He is INL's chief operations officer and deputy laboratory director for Management and Operations. Alvarez handles the daily management and operations for INL and works to integrate organizations across the lab to make sure we're performing as one INL. He also serves as the chair of the Battelle Operations Council, an organization that looks at operations across all of Battelle's laboratories and works to develop a talent pipeline.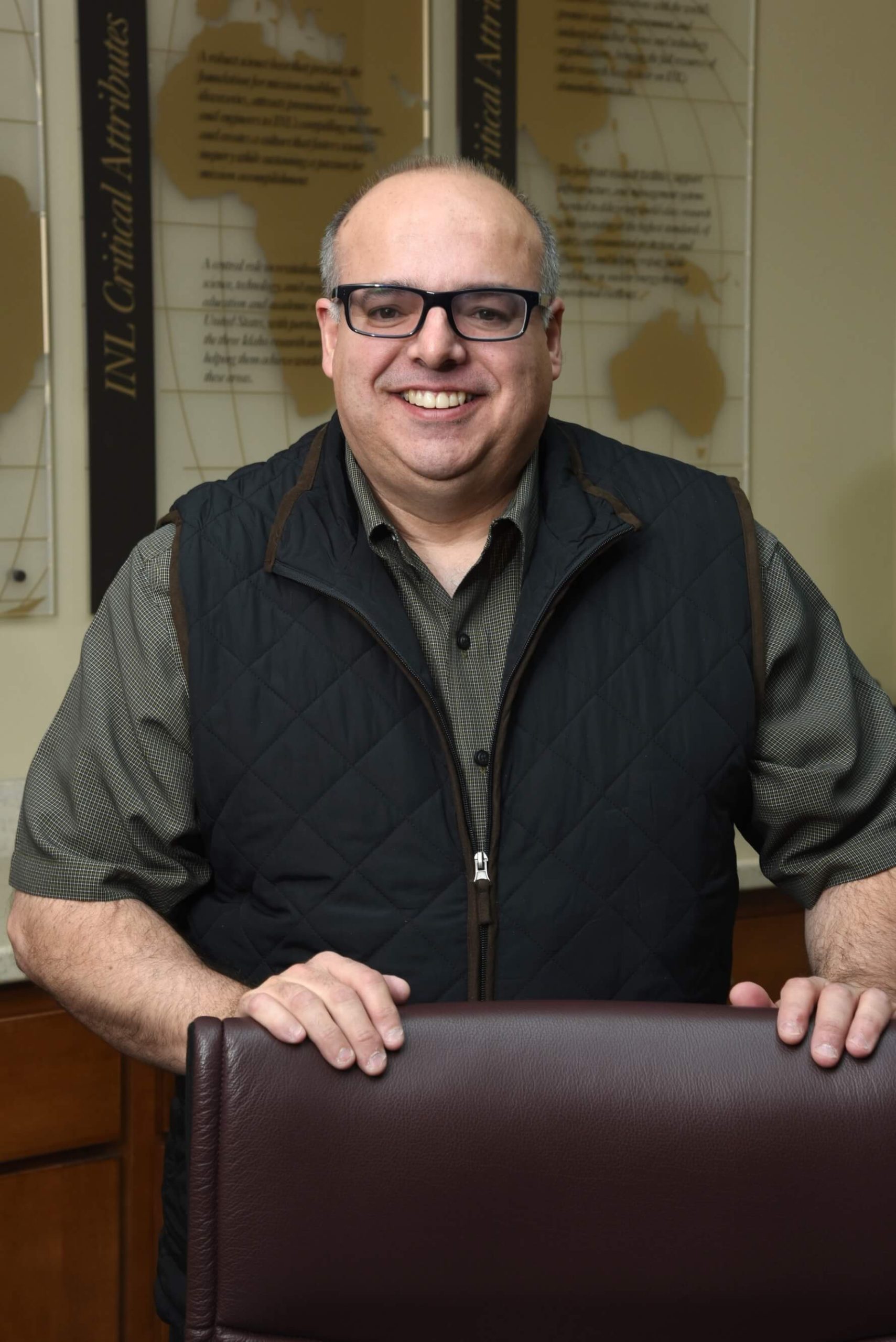 Alvarez is no stranger to Idaho or the lab – this is his third time back in Idaho. His first experience with the lab was as a naval officer in the mid-1980s. He came back again after he left the service and was employed by EG&G.
Although Alvarez is well known in the community and a pretty open book, there might be a few things you don't know about him. He was born in Havana, Cuba, but left Cuba with his family at the age of 9 to escape Fidel Castro's regime. As part of the process to seek asylum in the United States, his family first spent two years in Spain, then moved to Miami, Florida, when Alvarez was 11. He grew up in Miami, attended the University of Miami, and then joined the U.S. Navy.
He said his Cuban heritage has shaped who he is today. "All [Americans] have our own flavor in how our families interact. My culture is very family-oriented. My father was a laborer – a worker bee," Alvarez said. "He taught me a strong work ethic. At the age of 12, I started working and I worked full-time in college. My family expected you to work all the time." He credits that work ethic for helping him get to where he is today.
He said, "Celebrating your heritage doesn't mean you're not American – it's what makes us American. We're all different and have different backgrounds – that's what makes America great."
One of his favorite Cuban traditions is having a big celebration on Christmas Eve. He said for many Americans, the big celebration is Christmas Day, but Cubans do their big celebration the night before. His family always has a turkey prepared Cuban-style with sour oranges, oregano, salt and garlic. At Thanksgiving, their family table has black beans, rice and mashed potatoes. It's a compilation of many cultures.
Alvarez also serves as the chair for the Idaho Commission on Hispanic Affairs, a nonpartisan state agency established in 1987 that looks at the needs of the Hispanic community in Idaho. "Hispanics are the largest minority in Idaho and our fastest-growing population," said Alvarez. "They'll be a big part of our future workforce."
INL's culture is evolving. "At INL, we are multicultural. Toni Carter and the Inclusion and Diversity team are offering great trainings to give us tools to be more self-aware. I see people using these tools and they all of a sudden light up – it gets the fuse going. INL is changing. You can feel that we're changing and becoming even more multicultural and inclusive," Alvarez said.
"Celebrating your heritage doesn't mean you're not American – it's what makes us American. We're all different and have different backgrounds – that's what makes America great." -Juan Alvarez
He sees inclusion and diversity at the lab as a key to solving the energy and operations challenges we face. "Inclusion and diversity is important because it changes our way of thinking," said Alvarez. "We're all different and have different ways to look at a problem. When we have a culture that values physical differences (those we can see), it's even easier to value intellectual differences."
Meet Paul Lopez
Paul Lopez is a division director for Security Systems in the Laboratory Protection organization. He has teams at every campus location throughout the site. Lopez and his team manage INL's intrusion detection and access control systems and work to keep our people and equipment safe and secure.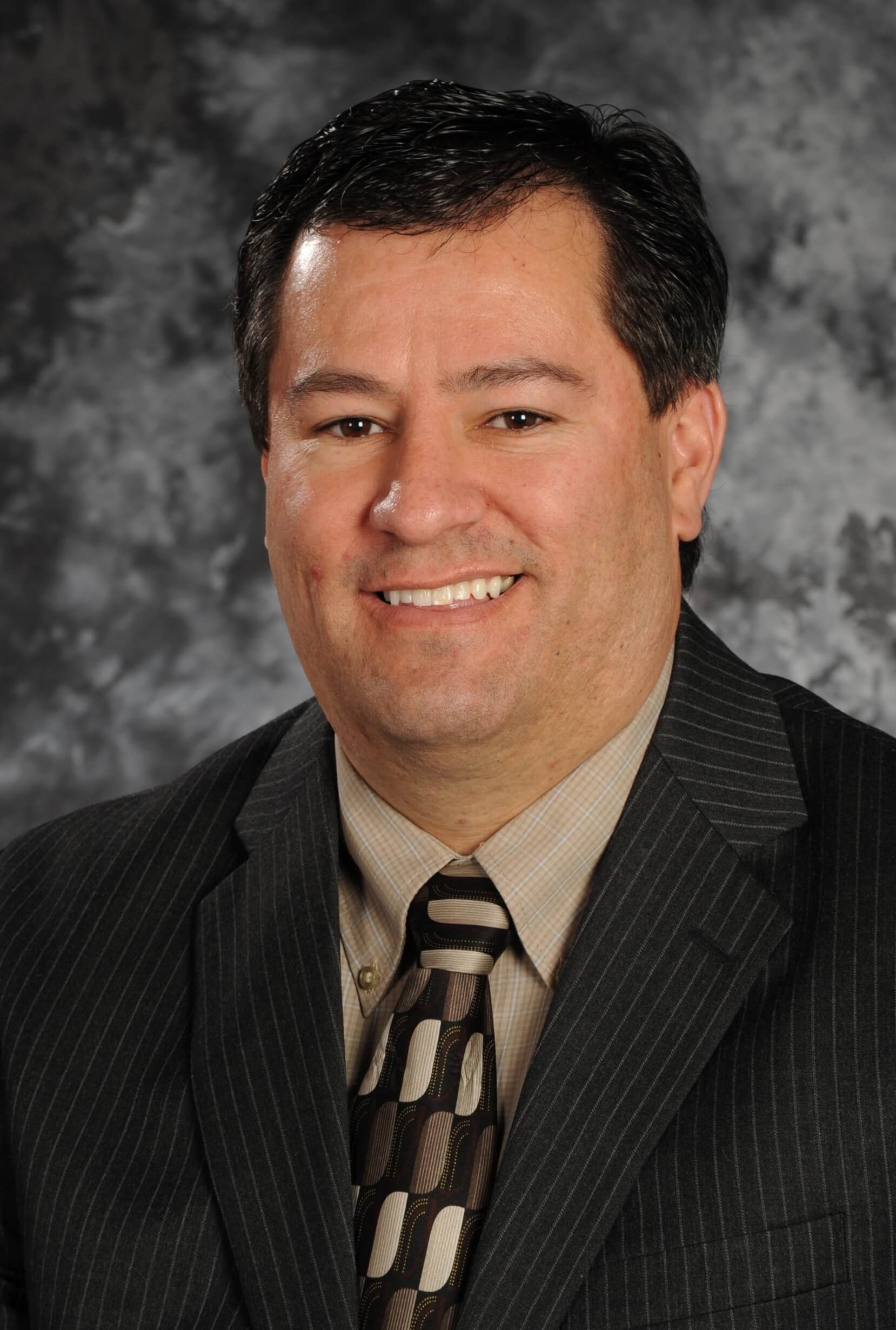 Lopez has spent his 28 years at INL in Laboratory Protection, but says his job and the group have changed over the years. He has had lots of opportunity for growth and career advancement at the lab. He started out as security technician, became a lead technician who oversaw other technicians, transitioned to a security planner, then moved into the leadership role where he is today.
Lopez always envisioned spending his career at INL. "I wanted to ensure the Laboratory Protection organization was moving in a positive direction," he said.
Like many Americans, Lopez has a mix of ethnicities. He is part Hispanic and part white. "When I was younger, I didn't think much about my heritage, but as I've grown older I became more self-aware. I've noticed I'm a little different than the majority of my peers," he said. "When I first started, I didn't realize people skills were so critical – everyone has their own sets of fears and burdens." Lopez says it's helpful to understand those underlying issues because it gives you a different perspective on why someone might be behaving in a particular way or have a certain opinion.
He said a more inclusive environment helps INL come up with better solutions to problems, too. "The emphasis on inclusion has changed a lot since I started. I've seen a lot of changes in the right direction. Inclusion is such a great thing because it spawns different thinking and creativity. We need to continue to push and keep striving for an inclusive culture at INL," said Lopez.
There are many pathways to success. Lopez said some things are out of our hands, but there are things everyone can do to put ourselves in the best position for success. He said, "Be prepared – you can't just be lucky. Prepare short- and long-term goals and never give up. Be as positive as possible and know that there will always be setbacks and disappointments, but if you keep at it, you can succeed."
Lopez also recognizes the value of diverse opinions. He said it's important to have a diverse team. "Get advice from others on your team and listen to everybody. If everybody is like-minded, you'll be at a serious disadvantage. But having unique sets of thinking provides us with solutions to the most challenging problems we face at the laboratory."
Meet Monica Cervantes
Monica Cervantes is an Environmental Compliance professional based at the Advanced Test Reactor Complex at the INL Site. She has been at the lab since 2009 and says she's loved it since the day she started.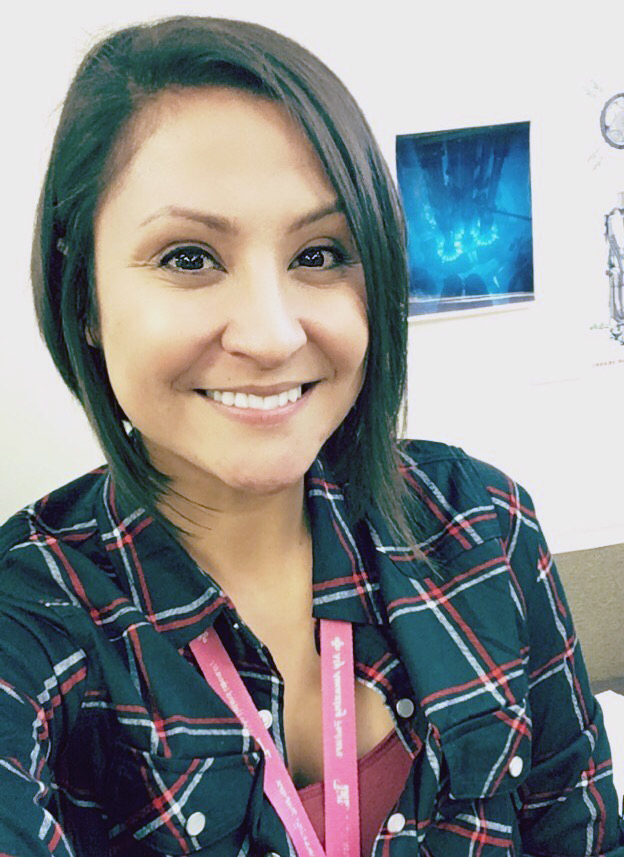 "My managers have always encouraged me to grow – they are great mentors who push me to do more. They bring me up and never shut the door on what I want to do."
Cervantes' managers don't just talk the talk, they walk the walk. She began at the lab as an administrative assistant with an associate's degree, but knew she wanted to try to continue her education through INL's employee education program.
"Two weeks after starting at INL, I sat down with my manager and told her I wanted to go back to school. Within the next month, I was enrolled and attending classes."
Since that time, Cervantes has earned her bachelor's degree and is only a thesis project away from completing her master's degree. "It makes a big difference when managers put in the effort – mentoring takes time, but they've stepped up."
Cervantes has always been driven to work hard. She is one of seven children and is a first-generation Mexican-American. Both of her parents were born and raised in Mexico and have worked their whole lives in agriculture.
She said having Mexican heritage has had a huge impact on her life. Not only is she fluent in both Spanish and English, she understands two distinct cultures. "I get the absolute best of both worlds," she said. "Being bilingual makes me see the world in 3-D – it lets me see things differently. Plus, I get to apply my favorite traditions from each culture." She said one of her favorite Mexican holidays is the Day of the Dead.
"The Day of the Dead is the coolest holiday," Cervantes said. "It's when we believe our ancestors come back to visit. We set up altars, put on music, and celebrate life – we essentially get to have a party with our ancestors. It's a beautiful and fun holiday."
Cervantes said once she came to INL, she felt included, but she didn't see the inclusive diversity from the outside looking in. "It would have been cool to see more people like me featured in articles and have more visibility in the community. It would have drawn me in sooner. For a long time, I didn't even think working at INL was a possibility for me," she said.
Cervantes said sharing more about the diverse people who work at INL and the variety of careers will help others realize the opportunities that exist. "I hope that someone in the community will see this article and envision themselves at INL. They can see real people who look like them or have a similar background and realize they can do it, too."
It's important to have role models you can relate to because you can't be what you can't see. "Even for me now, I see Carol Mascareñas, the director of ESH&Q and think, 'hey, maybe someday I could be a director, too,'" Cervantes said.
Learn more about National Hispanic Heritage Month:
Presidential Proclamation
Other ways INL celebrates the month:
Resources: