The 11th annual Dr. Martin Luther King Jr. Banquet hosted by the Idaho Falls African American Alliance brought a diverse crowd of supporters from the area including 17 INL employees and SLT members.
INL Laboratory Director Mark Peters spoke about the connection of inclusion and diversity with the work of INL and the strength it brings. "In the context of a national laboratory, inclusion inspires a robust and creative workforce capable of achieving great things, such as helping create the clean energy that will power our future," Peters said.
Peters connected King's work to those in the science world, saying, "Dr. King was not a scientist, at least not in the way we tend to regard these folks. He didn't wear a lab coat, or study organisms under a microscope. But as I thought about Dr. King in preparation for this night, I was reminded of the agility of his mind, the breadth of his imagination, his ability to see things others could not, and his understanding that our connection with the natural world is real and important."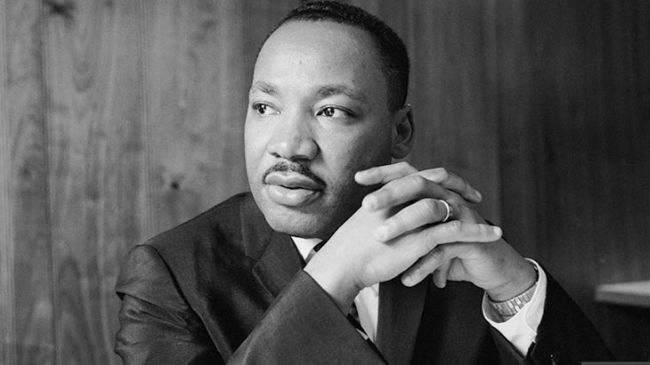 He explained that many of King's famous writings, sermons and speeches continue to inspire people across the word but he wanted to share a lesser known but impactful quote with the group. "As marvelous as the stars is the mind of the person who studies them," he repeated several times. "In the broader context of coming together to create a better world, I'm sure this is what Dr. King hoped for, all of us at our best, working together to leave a better place for our children and grandchildren. That must have been what he was getting at when he said, 'As marvelous as the stars is the mind of the person who studies them'."
Peters encouraged the audience to work together to make the world a better place — safer, cleaner, kinder and more secure. He asked that we all do better as a community to be more accepting and understanding of our differences and create a space where we feel at home in our communities, workplaces and the nation.
"At INL, in eastern Idaho, across the state and throughout our nation, we come from different backgrounds. We hold different beliefs and consist of different races. We worship in different ways, and some choose not to worship at all," Peters said. "And yet, we all look up at the same stars. We all have the same questions about what we see. We all want to know more. We are far more similar than we are different. That's the core of Dr. King's message. That's what guides us every day at INL as we work to resolve the nation's big energy and security challenges, protect the safety and well-being of our employees, and aspire to be the kind of organization our community can take pride in."
Keynote speaker Eric Love gave a dynamic talk about his passion for equality and King's impact on his life. Love grew up in Idaho and currently serves as the director of Staff Diversity and Inclusion for the University of Notre Dame.
Idaho Falls Mayor Rebecca Casper and Rexburg Mayor Jerry Merrill opened the event with fervent dialogues encouraging our community to continue to improve inclusion efforts and embrace the differences of our neighbors.
INL is committed to advancing the Dream through our employee resource groups.
To learn more about Black History read: