Commemorated in October, the goal of National Disability Employment Awareness Month is to celebrate the many contributions of workers with disabilities. Organizations that leverage the talents of all people, including people with disabilities, play a critical role in building an inclusive community and innovative workforce.
Many people with disabilities fall into the trap of thinking what makes them different makes them less valuable. According to Rob Rusch, a panelist on DiversityInc's Career Advice from People with Diverse Abilities webinar, "It's the opposite. There's a fulcrum. The most powerful thing you can do is own your perspective." For instance, Rusch realized he brings value to his company and his community by providing perspective of what it's like to go through the world in a wheelchair. "It would be a shame not to leverage your perspective," Rusch said.
People with disabilities are twice as likely to be unemployed as the general population, but INL is a Leading Disability Employer working to ensure people with disabilities have access to opportunities and are not afraid to share their disability with the world.
Rose Holtz is one employee who's not afraid to share her story. The Navy veteran started at INL in 2011. She currently works as a nuclear safety engineer at the Advanced Test Reactor Complex, where she's collaborating with a team to update and modernize reactor computer operating systems. "The systems we have can be slow, but they are still efficient," Holtz said. "We want to make sure we're using the newest, best technology without compromising efficiency."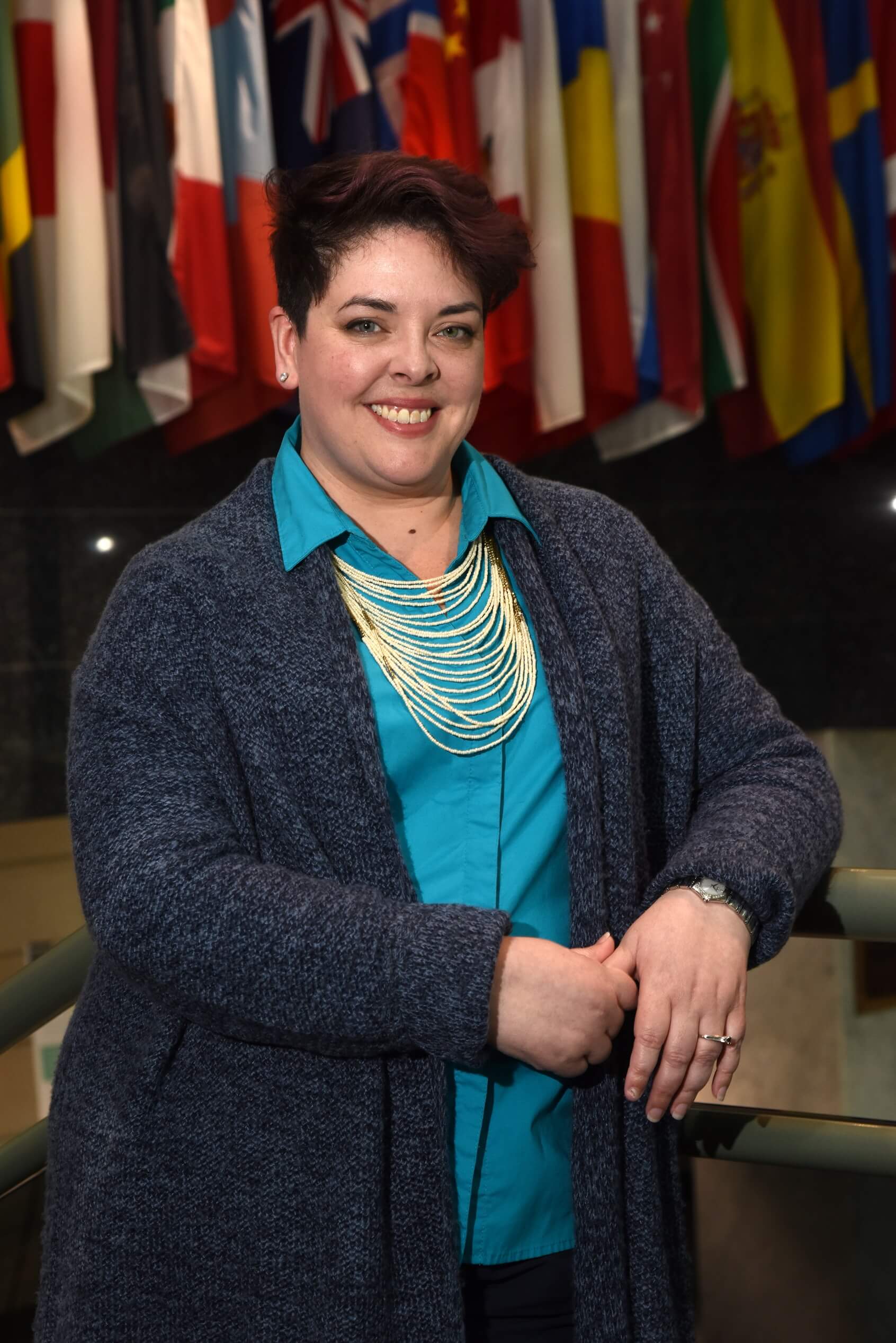 Holtz began her career as a mechanic in the Nuclear Navy. As a result of that work, she has some repetitive movement injuries (similar to symptoms people may experience with carpel tunnel syndrome), a chronic back injury, and some hearing loss.
"I don't really think of my injuries as a disability because I've found ways to manage them," Holtz said. "You can't see my injuries, so my manager didn't realize I had any disabilities until I told him."
Not all disabilities are immediately apparent to others. There are both visible and invisible disabilities. For those with invisible disabilities, it's extremely important to have the courage to ask for accommodations when needed.
"Be your own advocate and don't be afraid to ask for help," Holtz said. Earlier this year, she put her own advice to the test. "My uncle was diagnosed with breast cancer in 2012 and found out he had the BRCA2+ gene mutation," Holtz said. "During my routine physical this year, I decided to get the genetic test." She found out she, too, had the BRCA2+ gene.
"Because of my family history and the gene mutation, I decided to undergo surgery to reduce my risk of getting breast cancer," said Holtz. In May, she underwent a double mastectomy and hysterectomy.
As luck would have it, when her mom came out to offer support during Holtz's surgery, her mom was diagnosed with breast cancer. Sometimes when it rains, it pours.
One thing Holtz took comfort in was knowing INL and her management were there to support her when she needed them most. "My management was hugely supportive," she said. "They never made me feel bad about leaving them and told me the most important thing was to take care of myself."
She was also grateful for the short-term disability benefit. "During my recovery, I didn't have to worry about losing income. I knew I'd still receive a paycheck so I could take care of my family," she said.
Holtz is still recovering from surgeries, but has been able to work a modified schedule and is nearly back to working full time. "Things don't always go as planned," she said, "but that shouldn't prevent you from doing what you need to do for your health."
She encourages others to use the many resources available to INL employees to help them deal with visible or invisible disabilities or illnesses, including the Employee Assistance Program and ergonomic assessments.
She also stressed the importance of treating each other with kindness. "You never know what battle someone is fighting. Just keep moving forward and do your best."
Learn more about National Disability Employment Awareness Month:
Other ways INL celebrates the month:
Social media campaign – Inspirational quotes from INL employees and posts about NDEAM
News release announcing INL has been awarded a 2018 'Leading Disability Employer