Wandering in the wilderness and finding forms of beauty typically overlooked by most passersby inspires Calvin O'Hern to create new things. O'Hern has been a wood carver since he was 10 years old.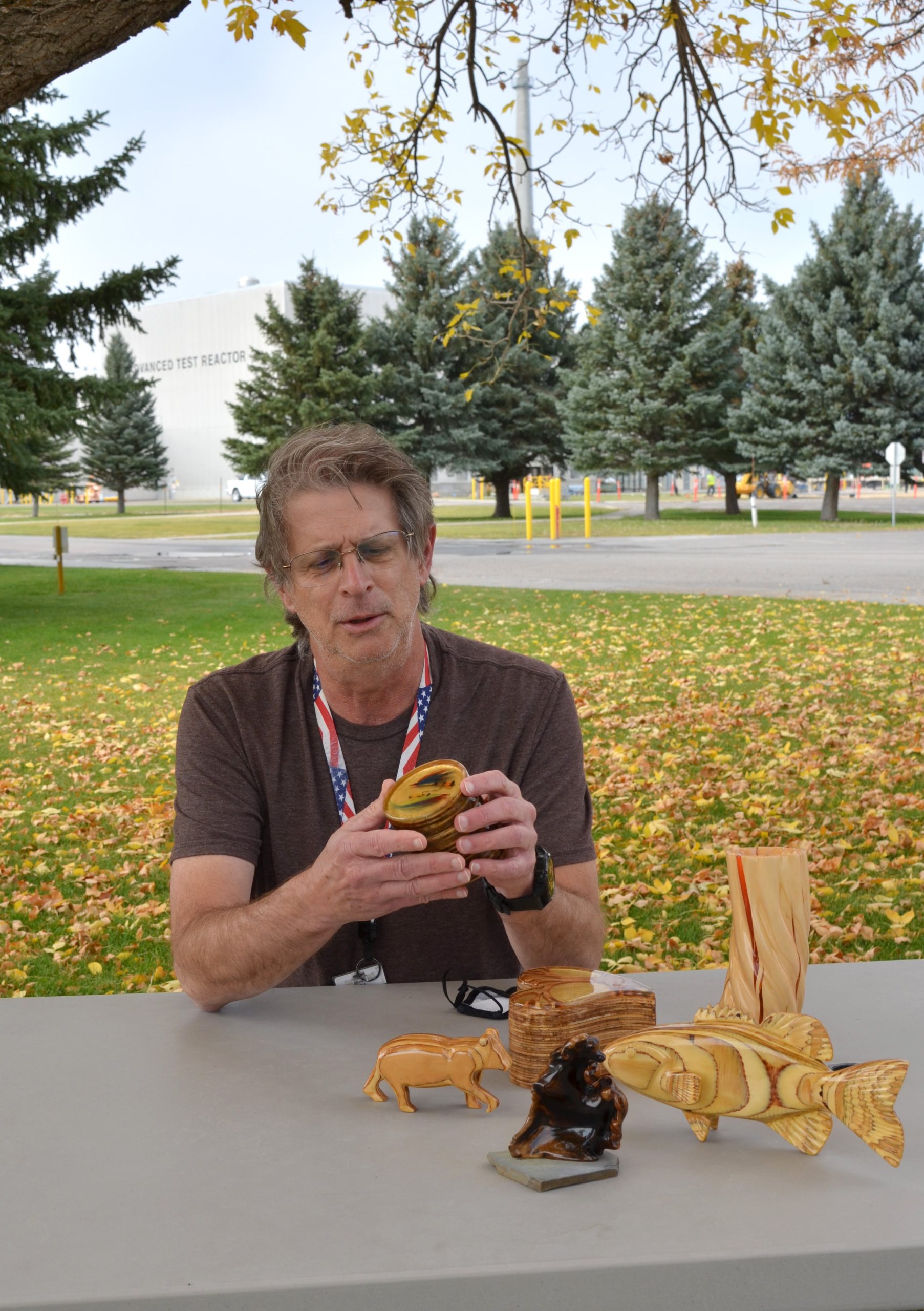 "I like my work to be unique and unusual. The natural shapes and lines that I find in a piece of wood in the backcountry are art in themselves," he said. 
When creating a piece, O'Hern takes nature's artforms and uses them to develop ideas when carving. Much of his work is made from scraps or wood found along the path during his outdoor excursions. 
"The materials in nature draw me in. I see patterns in the wood, and they give me ideas for carving. A piece of dry, split wood turns into something that I can be creative with," he said. 
An example of this can be seen in a piece he made from plum tree wood, which was originally slated to be used as firewood. O'Hern was drawn to the wood's uncommon shade of yellow. He ended up creating one of his all-time favorite pieces with it – a cup, perfectly smoothed and created with skill. O'Hern filled the natural cracks in the wood with a brightly colored epoxy to make the piece stand out even more. 
The cup isn't the only complex piece that he has created. Detailed fish sculptures, small boxes made from scrap plywood, and more make up his collection of work. O'Hern has plans to create something even more complex for his next project but is keeping the details a secret for now. He often chooses to keep details on a piece concealed until it is finished. 
"It's going to be a sophisticated piece that I'm looking forward to finishing and seeing the end product," he said.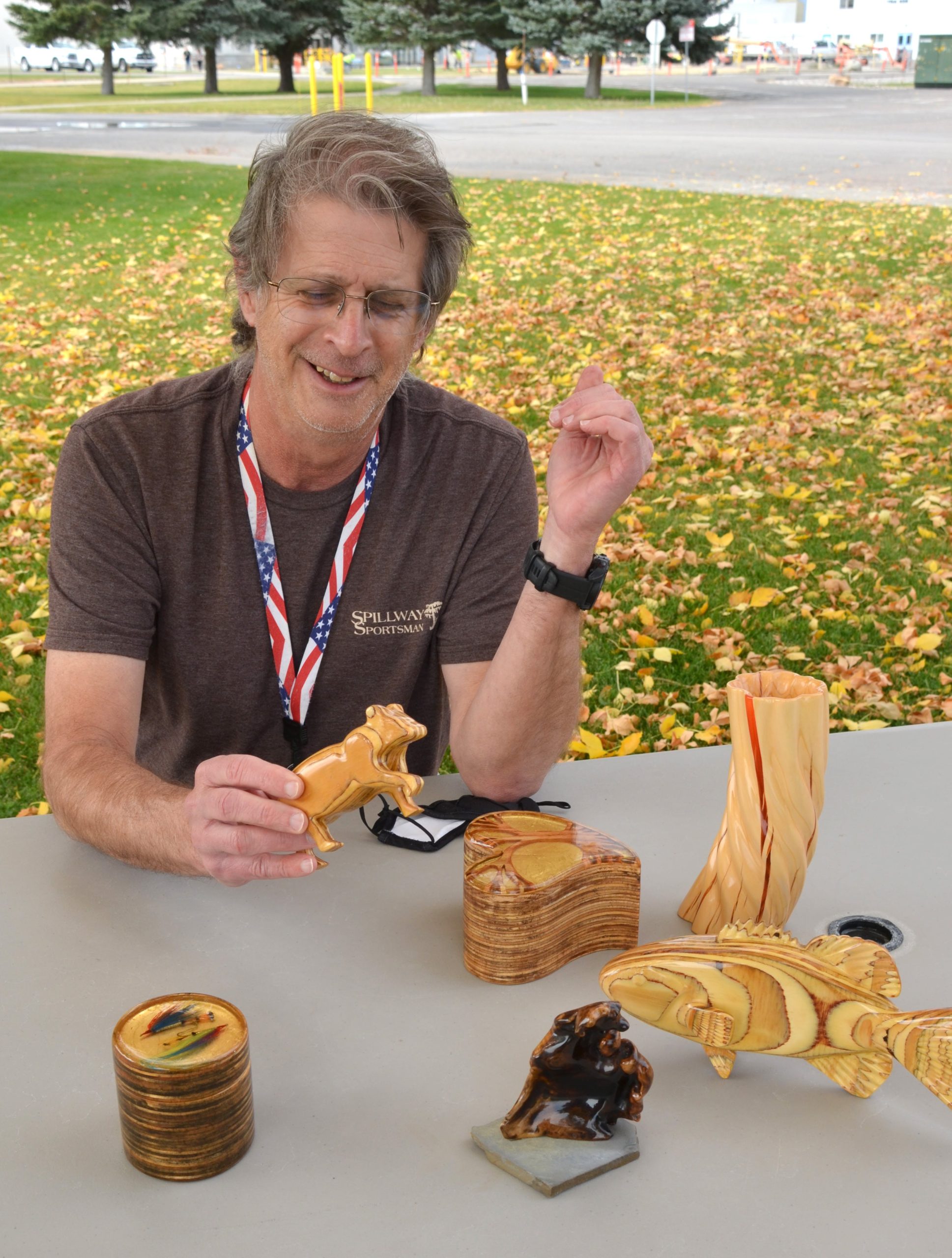 O'Hern takes his creativity to work as a drafter at Idaho National Laboratory's Advanced Test Reactor Complex. At work, he designs and models pipe, equipment, parts and tools that contribute to achieving ATR's critical research mission. He has also designed many complex computer models that study process and stress analysis on equipment. That information can be exported to use for materials procurement and more. Much of this work involves the same creativity and 3D thought processes that go into designing and executing wood carvings.  
O'Hern became interested in drafting in junior high and continued to take drafting and design classes in high school. He also participated in the Vocational Industrial Club of America, where he won drafting and design competitions. He received his associate degree in drafting and design and has continued his training by attending classes for industrial design. His passion for 3D modeling has led to 40 years of employing those skills at refineries, chemical plants, manufacturing facilities, and coal, gas and nuclear plants, including Idaho National Laboratory.  
"Learning how things are made and the ability to create things from concept to completion is fascinating," he said. "It's a very creative job. There are plants and facilities around the U.S. and world where I have played a significant role in creation, development and design. I am fascinated by how everything is made and how it gets from the minds of people to reality." 
O'Hern is grateful that his profession has allowed him to travel. He counts it a blessing that he lives in Idaho, which offers countless opportunities to fly fish, one of his favorite pastimes, which often shows up in his wood carving. He enjoys adding physical bits of Idaho in his carving work. For example, he has incorporated copper carbonate, a brilliant blue and green semiprecious gem that he found near Mackay, into his pieces for added color and texture. 
O'Hern admits that he has botched pieces like everyone else, but that it was a part of the process. 
"If you mess up, remember that you can always start over," he said. "Make yourself happy through what you create." 
Hobbies are fulfilling, and fulfilled people make more productive employees. Hobbies unearth hidden skills, alleviate stress, unite you with others, and improve quality of life — all things that will help you function better at work. See other stories about Idaho National Lab employees.