For INL employees working remotely
Many employees continue to telecommute or work a hybrid schedule, to protect the health and well-being of our employees – our highest priority – while continuing to sustain the laboratory's vital mission.
If you need assistance from a Field Services technician, call the Service Desk at 208-526-1000 or stop by EROB-146 (Windows) or EROB-242 (MAC) during work hours to receive assistance.
Below, you will find helpful information on troubleshooting common problems, as well as helpful resources on staying connected to your coworkers while working remotely.
Gain access to work email and time billing sheet on your smartphone
If you would like to have access to your work email and time billing sheet from your smartphone, send an email request from your work or personal email account to ServiceDesk@inl.gov.
In your request, please provide your s-number and cellphone number. A representative from the Service Desk will reach back out to fulfill your request.
---
GlobalProtect: New VPN available now
GlobalProtect, INL's new virtual private network (VPN) client, is the way teleworking or traveling employees securely access INL's network. The new client will replace the current VPN, Check Point, to increase the security of the lab in addition to providing longer connection times, not requiring a separate app on employees' phone to connect, enhanced speed, easier access and decreased drops in VPN throughout the day.
Once the new VPN is installed on your machine, follow the instructions below:
If you have an INL laptop and do not have a badge and PIN, have questions, or require assistance, please contact the Service Desk (208-526-1000).
---
Check your internet connection
Are you unable to connect in your web browser? The issue might be with your own internet connection, Try and access a page like google.com. If you cannot access it, the problem is likely with your home internet connection.
Try unplugging your modem, waiting one minute, and plugging it back in. If you are still unable to reach google.com, contact your internet service provider.
You can also check your internet speed by going to www.fast.com.
---
Helpful communication tools
While working remotely, we encourage you to utilize lab-offered communication tools to help you stay connected with your peers. View the available options below.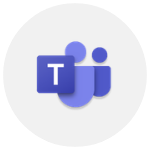 TEAMS
Highly-functional collaboration tool that allows people to communicate and collaborate in one tool.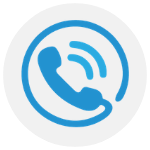 Audio Conferencing
Telephone based conferencing that uses a call-in number. To set up a conference call, submit a Service Now request, or email opscenter.inl.gov.
Overcommunicate
Working remotely requires you to overcommunicate. Tell everyone who needs to know about your schedule and availability often. When you finish a project or important task, say so.
Maintain Regular Hours
Set a schedule, and stick to it…most of the time. Having clear guidelines for when to work and when to call it a day helps many remote workers maintain work-life balance.
Set Ground Rules With the People in your Space
Set ground rules with other people in your home or who share your space for when you work. If you have children who come home from school while you're still working, they need clear rules about what they can and cannot do during that time.
Schedule Breaks
Make sure to take breaks. A 30 minute lunch and two 15-minute breaks is the standard for full-time employees.
Leave Home
You don't have to eat out every day, but try to leave your home or work space regularly. Leave the building at least once a day. Your body needs to move. Plus, the fresh air and natural light will do you good.
Keep a Dedicated Office Space
Set up a dedicated space for your work day. This will provide for a better separation of life and work, even though you are working from home.