Throughout 70 years of rich history at Idaho's national laboratory, generations of esteemed scientists and engineers have joined the lab's team of researchers. In Idaho Falls, three generations of young men grew up with mechanical engineering aspirations, nurtured on the technological spirit and innovation provided at the lab.
Claren Woolstenhulme, who passed away on June 11, started working in Idaho Falls as an automobile technician. He had friends who worked at the national lab, and they encouraged him to apply. Soon he began a career there, working on test train experiments for nuclear fuel research.
His work spanned multiple departments and areas, including the Materials Test Reactor (MTR); Engineering Test Reactor (ETR); Power Burst Facility (PBF); and the Advanced Test Reactor (ATR). Most of his work involved building and designing these test train experiments, and then assembling and monitoring them within those reactors.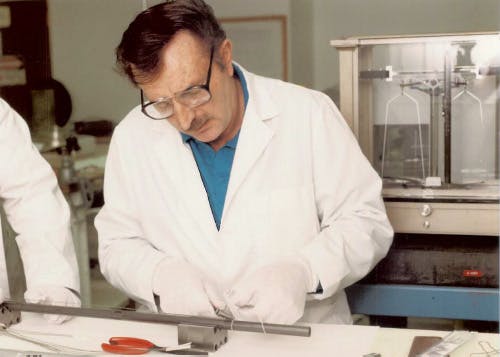 "My grandfather's work in the PBF reactor is pretty similar to what I'm now doing at the Transient Reactor Experiment and Testing (TREAT) facility," said Nicolas Woolstenhulme, Claren's grandson, who followed in the family footsteps. Nic designs irradiation tests for Idaho National Laboratory test reactors, and was responsible for the first fueled experiment to go into the restarted TREAT facility in 2018.
Eric Woolstenhulme, Claren's son and Nicolas' father, fills in the second generation of Woolstenhulmes working at INL. Eric is a program manager for the ATR low-enriched uranium fuel authorization project, as well as the advanced high-performance, low-enriched uranium fuel development program.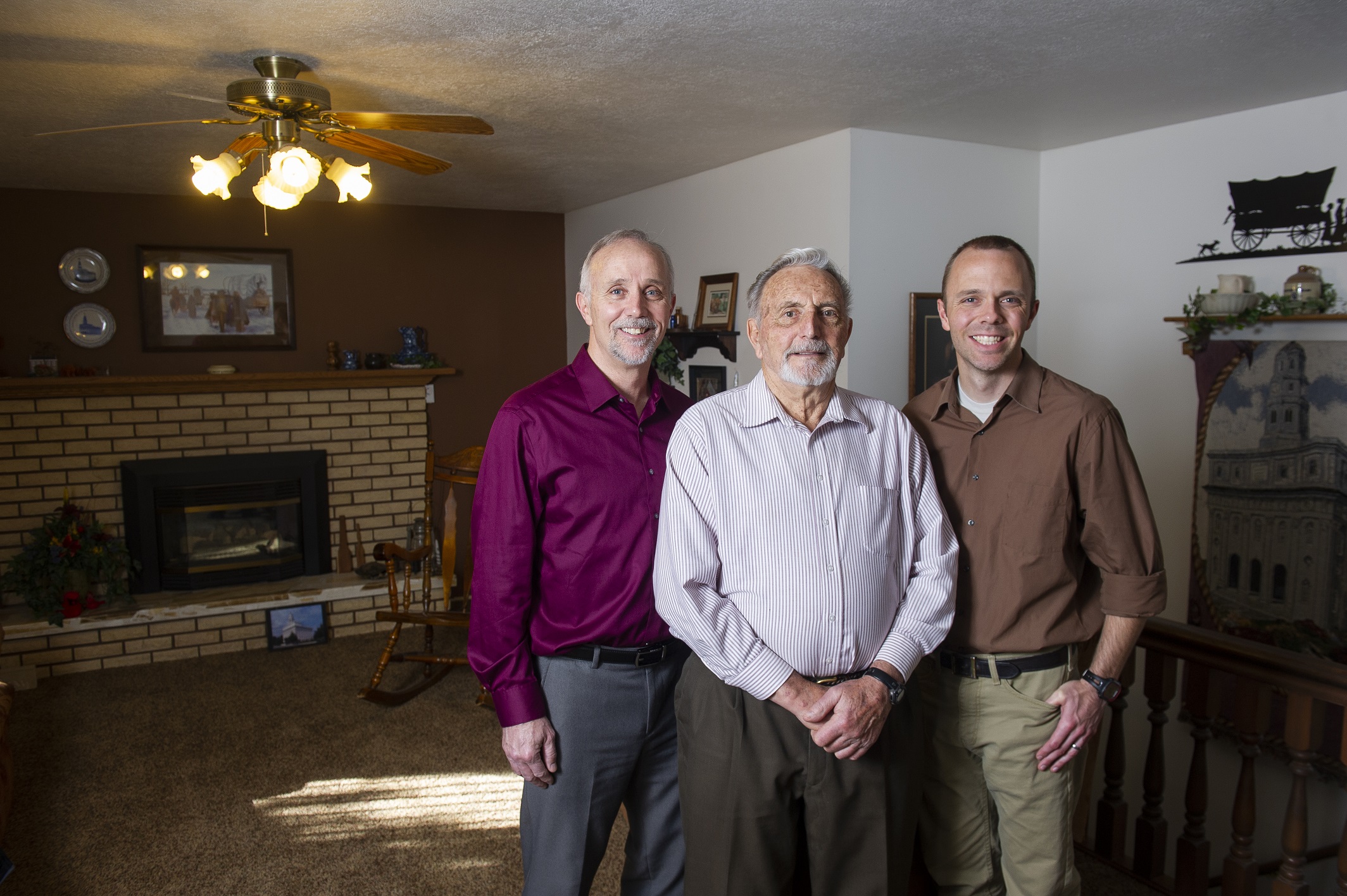 "Because of my dad, I essentially grew up with a pocket full of nuts and bolts," Eric said. "Early on, I was very mechanically inclined, and wanted to pursue a technical career. I went on to get my mechanical engineering degree, with all intent of getting a job here at INL."
Nicolas also believes his father's and grandfather's work at INL led to his current job. "Us engineers, we sometimes have a genetic makeup that makes us the weird way we are," he joked. "I was naturally inclined toward engineering. And coming from a multigenerational family in this area, after I graduated from college, I knew I wanted to live here in Idaho, and so I secured a job at INL."
Although Nicolas and Eric have never worked in the same department, their work has overlapped, and they have even traveled together for professional conferences. Claren and Eric, in contrast, were on opposite ends of a project when Claren was working on an EG&G Inc. project and Eric was at the Idaho Nuclear Technology and Engineering Center (INTEC).
"My main project out there was in the spent fuel arena. My father was the materials custodian for irradiated experiments that they had in the Materials Test Reactor canal," Eric explained. "When they needed to empty the canal of experiments, I was at the facility receiving and treating that material. So, my dad was essentially the shipper and I was the receiver."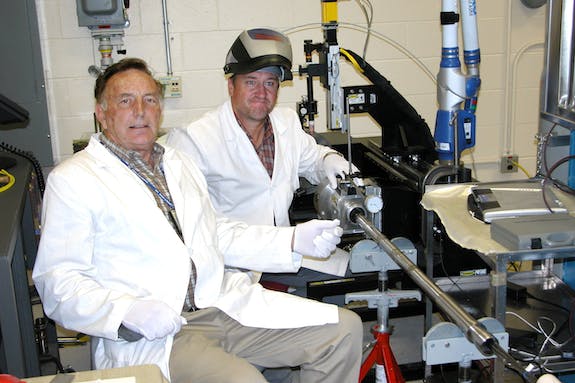 As fate would have it, Nicolas might become involved with the same set of materials that Eric and Claren worked to get out of the MTR canal into dry storage. At TREAT, his team is exploring the potential of pulling those specimens for use in TREAT experiments.
"It would be kind of funny if these nuclear fuel specimens that my father and grandfather worked with fell into my hands as well," Nicolas said.
Outside of INL, the three men share common interests in snowmobiling, fishing, hunting, boating and water skiing. "If it burns gunpowder or gasoline, we're probably interested in it!" Eric said.
However, the three Woolstenhulmes' passion for mechanical engineering did not begin with their INL connection. Though Claren was the only one to make a career out of working with cars, all three men have enjoyed repairing motorcycles, cars and small engines together. In Eric's work on a 1967 Plymouth Barracuda, he often appreciated Claren's intergenerational advice.
"I'd go to dad for help on his generation of car, and he'd come to me for help on my generation of car," he explained. Claren also frequently helped Eric's youngest son, another aspiring INL employee, with a 1928 Model A car.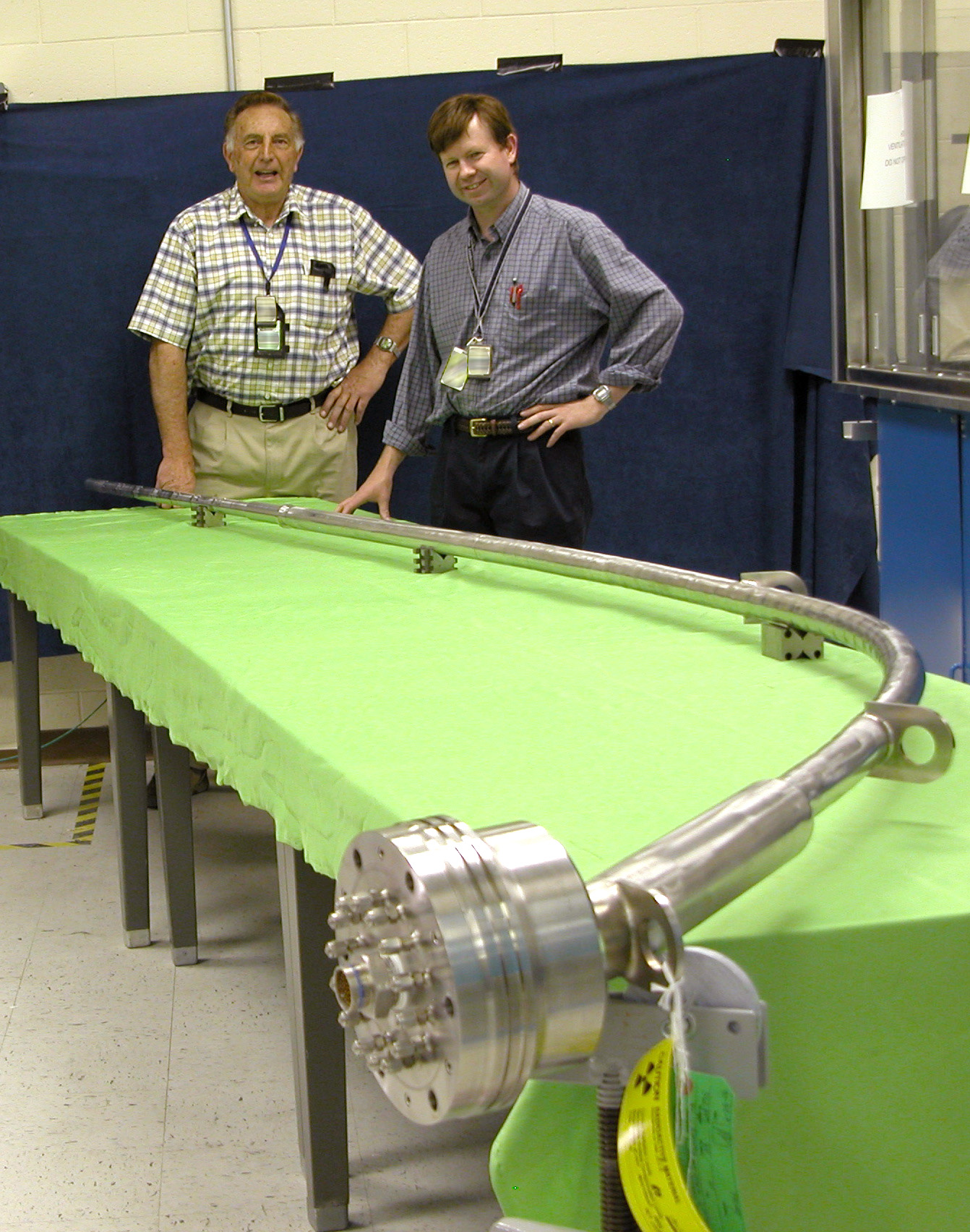 All three Woolstenhulme men are happy about their experiences at INL. Claren, who qualified as a "Cold War veteran," for the work he did pertaining to winning the Cold War, always felt secure in his ability to make an impact in the INL community.
Eric calls himself an "INL Patriot."
"The reason I say this is that I recognize the impact INL has had on my life, the good fortune that it has brought to my life and my family's life," he explained. "INL has supported the area so well. I am what I am and my kids are what they are because of INL, and I view that with great pleasure."