One of Idaho National Laboratory's new generation of engineers, Amanda Gates, says she's as surprised as anyone to be where she is.
"I love the people I work with. I enjoy coming to work every day," said Gates, an engineer in INL's Space Nuclear Power Department at the Materials and Fuels Complex.
A native of Snoqualmie, Washington, Gates said that when she was in high school, she had her heart set on a career in sports marketing. Based on the aptitude she showed for science and math, however, her teachers and advisers insisted that she consider a career in engineering. Eventually, she talked to some friends' parents who were engineers.
"I decided maybe it was the way to go," she said.
Gates pursued a degree in mechanical engineering from University of San Diego (a Catholic university not to be confused with the University of California, San Diego). During winter break in 2014, she was working as a housekeeper in Colorado, researching internships and snowboarding whenever she could, when she first heard of INL from a co-worker whose father worked at the lab.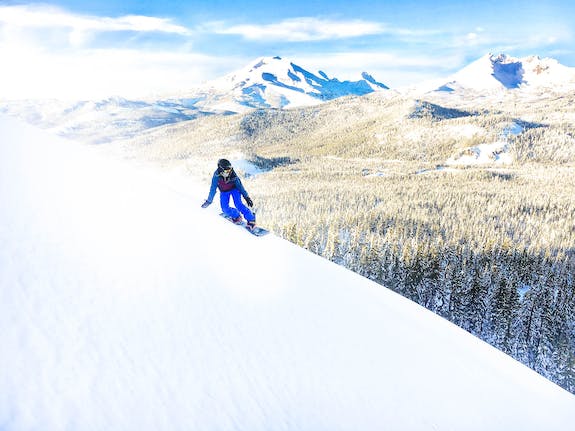 Based on her résumé and application, INL's University Partnerships office arranged a phone interview for her with Shad Davis, a mechanical engineer in the Radioisotope Power Systems Department. "Her résumé was spot on. She had a lot of hands-on experience with machining and tooling."
When she landed the summer 2015 internship, Gates said she didn't know much about the program or nuclear materials. But the manual aspects of the job appealed to her. "I like working with my hands and designing things, and I have an artistic side, too," she said.
"For the short amount of time she was here, she was very proactive and persistent," Davis said. "She bought a piece of equipment and wrote a test plan for it. She fit right in with our group, which can be hard to do with the dynamics and personalities of a dozen engineers."
Gates worked on design teams that employed computer numerical control plasma tube cutting, using lathes, mills, drill presses, and three-dimensional computer-aided modeling, designing a robotics system and performing finite element analysis. Outside the lab, Davis was impressed with the passion she had for restoration work on her 1982 Ford Bronco.
"This knowledge of machining equipment and hands on was invaluable in coming up with a new drilling operation into some exotic materials that are used in our heat sources," he said. "She was given the scope and goal of this project and she ran with it, completing it in the three months that she was here.  Her motivation was amazing and her attention to detail and desire to succeed made my mentoring job easy."
Gates said the camaraderie of the group was an inspiration, and she liked eastern Idaho's opportunities for outdoor recreation, too. After getting her degree in December 2015, "I bugged them enough to hire me full-time," she said.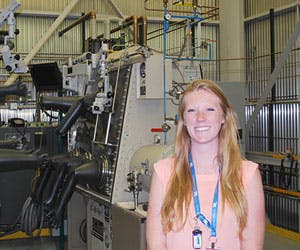 "When a full-time position was proposed, it was easy for me to submit her as a candidate because of the high impression she left on me, her co-workers, and manager," Davis said. "Her transition to our staff as full-time engineer was seamless. I truly enjoy having her on our team as a peer.  She is a very capable and intelligent engineer. She is well-organized and her personality is a perfect fit. She is very active outside of work, and her excitement for life is contagious.'
Being focused on the 2020 Mars mission, Gates says it's easy for her to talk to people about what she does. "You can talk to anyone about that," she said. "People ask me if I am going to Mars. Sometimes they're serious, sometimes not."
Her experience with the MMRTG (Multi-Mission Radioisotope Thermoelectric Generator) hit home when she watched "The Martian," particularly the scene when Matt Damon's character digs up the generator to keep himself warm while riding across the frigid Martian landscape.
"It looked just like what we're working on," she said. "Hollywood got something right for once."
Gates said she tells her friends and former classmates all the time about the opportunities for work and recreation in eastern Idaho. She's very eager to learn everything she can, and anticipates things will only get busier as the 2020 launch date for the rover approaches.
"Amanda's excitement is contagious," Davis said. "It really kind of rubs off on all of us. I have no doubt that as she gains experience, she will soon be in charge of more projects and tasks."
The University Partnerships Organization at INL leads recruiting efforts at universities and students interested in participating in an internship or in the lab's postdoctoral or graduate fellowship programs can apply or find more information at https://inl.gov/inl-initiatives/education/.